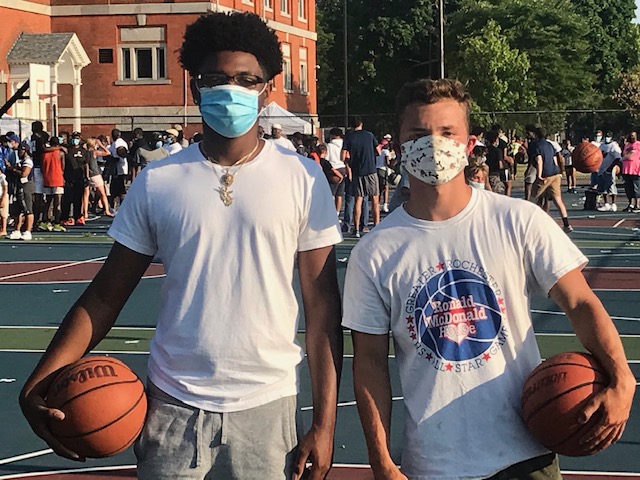 By PAUL GOTHAM
ROCHESTER, N.Y. — Bryce Burri remembers it like it was yesterday. CeyQuan Salmon will never forget the gesture.
Little more than two years ago, they met as opponents on the court. A pair of career 1,000-point scorers leading their respective squads into the opening round of the 2018 Section V Class B championships.
Salmon and the World of Inquiry Griffins entered the game with a 13-7 record and the No. 5 seed. At 6-14, the Midlakes Screaming Eagles were the 11th-seed.
Burri helped pace a late charge that saw Midlakes erase a six-point, fourth-quarter deficit and advance with a 65-56 win.
In the waning moments as World of Inquiry tried to extend the contest with free throws, the two walked up the court side by side. It was then that Burri recognized the impact of a loss on his opponent.
"I saw CeyQuan as a kid that had a common interest with me, and that he was truly hurt," Burri said by phone Monday morning. "At that time the game was just about over, and I saw the emotions come to him. I just wanted to comfort him when he lost because I would have wanted the same thing."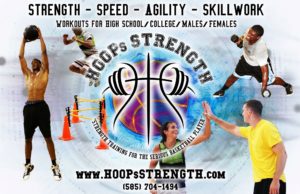 Earlier in the season, Salmon and his teammates peaked in the state rankings. A post-season run looked likely for a Griffins' squad which had made the move from Class C1 the previous year to B. Those hopes ended on their home court, and the senior guard found solace in the arms of an opponent.
"A lot of people when they're winning, they get excited and really don't care about the other team until they give handshakes during the line (after the game)." Salmon said. "He took it upon himself to come give me a hug. I looked up and was pretty shocked. Usually people don't do that."
That Burri is a white kid from a school more than 30 minutes outside Rochester, and Salmon an inner-city black kid didn't matter because it shouldn't.
They were two teenagers with a common bond.
"We are two young men who love the game of basketball," Salmon stated. "People think that because we're different colors we don't have a lot of connections. Sports are one of the things that make connections with other races. We all have something in common. Playing sports can be that. That's a good way to get to know people because you have something in common."
On Monday night, Burri and Salmon were back on the court at the Edgerton Recreation Center. This time they were fighting for the same cause as part of the "Don't Shut Up and Dribble" event promoted by fellow Section V alums Quinton Rose and Isaiah Stewart. The evening was an opportunity to bring people together as part of the Black Lives Matter movement.
"Being from Midlakes, I'd probably have less than five African-American friends and would be ignorant to the whole topic if it wasn't for the sport of basketball," Burri said. "It's an issue that has to be addressed."
It was the first time they had been on the court together since the Ronald McDonald All-Star Game that took place a few weeks after their sectional meeting.
"It's a good opportunity," Salmon said of Monday's event. "You see the youth, and we're the future of the world. It's good to get feedback from the young kids seeing this and their opinion on the world and what's going on as far as racism."
Burri, now a student at Utica College, chose to not play competitively after high school.
"I miss it like crazy," he said. "I miss seeing these guys every day. All these dudes I've seen playing AAU since I've grown up. I don't get those conversations like I did every year. Social media is huge. I know some people that I live an hour and a half from and will still be in contact with them. It's good to stay with it, stay in the basketball focus."
Salmon, whose time at WOI ended as the career active scoring leader in the RCAC, has also seen his competitive days on the court come to an end.
"I could've done a lot more as far as putting in the extra work during high school." he said.  "It's good memories, though."
One of those memories is that of a black kid and a white kid walking arm in arm, the way it should be.