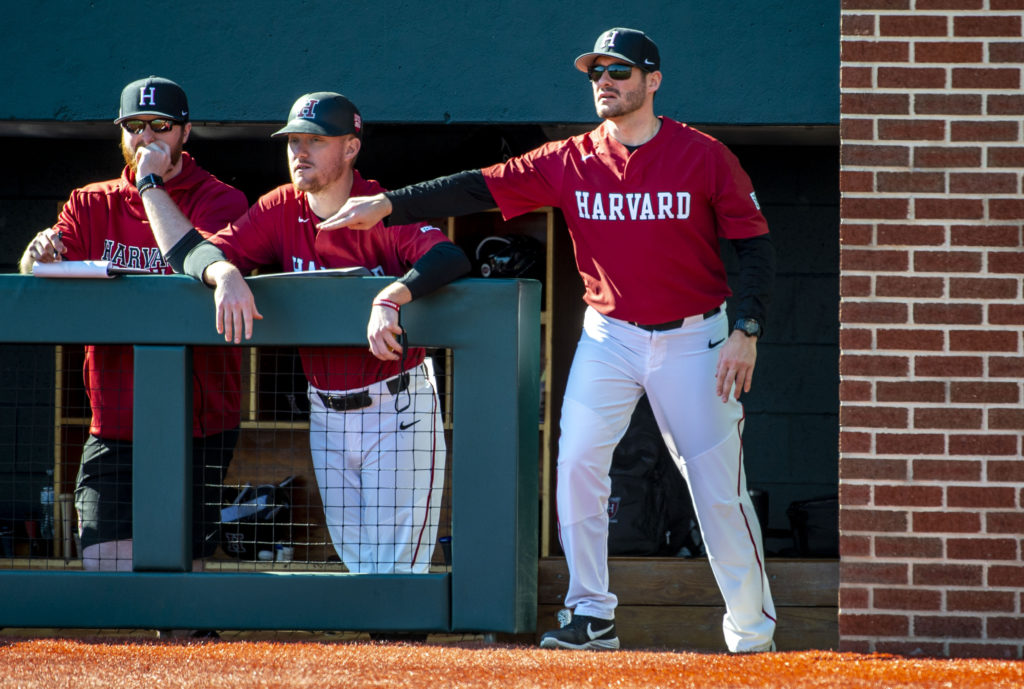 By PAUL GOTHAM
That Bryan Stark has found success as a coach should come as no surprise.
Growing up in a family with a pair of hall-of-famers, the former Greece Athena Trojan learned first-hand the role athletics plays in building relationships and developing leaders.
He needed help finding his path, though. A conversation in the middle school gymnasium at Athena served that purpose. Pointed in the right direction, Stark, still in his early 30s, has been on an upward climb since then that has him currently as the Associate Head Baseball Coach at Harvard University.  Along the way, he has shouldered responsibility early and made learning a daily habit.
"I've been fortunate to be around some of the greatest individuals," Stark said earlier this week by phone. "I've certainly grown as far as patience and wisdom because of years on the planet."
Not his first choice
Stark attended SUNY Oswego upon his graduation from high school. A three-year captain on the Greece Thunder hockey team, a college career on frozen pond playing for a Lakers' program with eight NCAA Division III Frozen Fours and one national title in its history, might have been a good fit. Before he had a chance to look into the possibility, Athena head baseball coach Jason Bunting changed that course.
"I'll never forget a conversation we had together that he said I could play college baseball," Stark recalled. "I always thought I was going to play college hockey. When he told me that, it really made an impact. I started paying attention to more things."
Bunting generated a list of his player's positive attributes. Able to see his strengths on paper, Stark reconsidered his future.
"He was a 'hockey' kid who played baseball," Bunting said. "He worked so hard on his game. He made a comment to me like 'he wouldn't be good enough to play college baseball' or something like that. I told him he was selling himself way short."
With baseball as his focus, Stark's future began to take shape.
"He made an impression on me," Bunting noted. "People are always thinking coaches are the ones making impressions on the kids. He made me a better coach. There's no doubt about it. He made me realize that I should help kids to be leaders. He was one of those kids that I really appreciated that he came through the program."
In his high school coach, Stark found a kindred spirit.
"Coach Bunting was my type of guy and he still is. We're extremely close to this day. It was just like when his intensity level was going up, that's when mine was going up. When he was patient, that's when I felt patient. I always seemed really intertwined with his emotions throughout the day, practice and games."
And Stark has taken with him Bunting's approach to the game.
"One thing he allowed for me to see is that there is a way to exploit and expose other teams' weaknesses. He wasn't afraid to implement something in the game knowing that it was high school athletes and the opportunity for mistakes or errors is likely. His aggressive style has really stayed with me to this day especially as a third base coach."

Putting in his time
Stark's first four college coaching jobs included the volunteer tag. A fact that he relishes. What could easily get lost in the pursuit of career objectives has helped him to develop a deeper appreciation for the work.
"I get asked the question (about the volunteer role) by younger coaches all the time.," he said. "Now that I've been in it 10 or 12 years, you see how important it is."
With his playing career finished, Stark spent one year at his alma mater, Oswego State, before moving on to the University of Rochester where he worked under head coach Joe Reina.
"You hear that term old soul," Reina commented. "That's Bryan. He's a throwback to what I remember grandparents being and even the guys I had coaching me when I was growing up. Bryan has those same traits. He's caring about his players, gets to know everybody. It's not fake. It's not superficial. It's not eyewash. I mean it's genuine. As young as he is, it's so refreshing to be around."
He spent one year in his hometown before taking a similar role at the Naval Academy and then Harvard.
"I had a long way to go now that I look back on it. Even my communication with the players. I really didn't have a voice yet. I didn't know how I wanted to talk to them or how I should talk to them.  Moving on to Navy that's where I really learned to grow as a worker. It was all day, every day.
"I went all in there. I didn't have any family or friends when I first moved there. It was I'm going to completely invest for as long as I'm here into this profession and learn, learn, learn. That was a challenging time. Annapolis was not cheap, so I had to maneuver camps, use certain showcases to fly me in and out of Rochester for holidays. That's where I turned the corner both with work ethic and me understanding the efficiency of it all. "
Stark joined the Harvard staff in the fall of 2014. He has been a part of a Crimson baseball staff that posted a 22-20 record in 2018 – the program's most victories since 2005. One year later, he helped Harvard to its first Ivy League title and NCAA appearance also since 2005.
"If you can volunteer at a couple different places, you're probably going to see a couple different ways to potentially do the same thing," Harvard head coach Bill Decker stated. "Then you have to start making your own decisions. Bryan has been given some autonomy by me. It doesn't always have to be Bill Decker's way. If it works for us and it's the right thing to do for our players then why not take a look at it.
"For me, Bryan has been a loyal colleague. He's been a great addition to our program. It was one of the situations where he was in the right place at the right time, but more importantly for that 10-months where he was a volunteer, he did a wonderful job."
Read: Victor and U of R alum Ed Kohavec brings career success to Holy Cross
Coaching DNA
Stark didn't need to look far for a coaching model. His grandfather, Peter 'Pat' Stark (who passed away on Friday) has a resumé that few can boast. A member of the Greater Syracuse and University of Rochester halls of fame, the elder Stark coached in parts of four different decades before becoming athletic director at UR.
"I remember the conversations as a young kid about coaching, watching old football film with him. I talked to him a few times a week ever since I got into this profession. He was always on point. There were times I was like man you did this a long time ago. Can you to relate to this? He was on point with suggestions and opinions and even stories to go along with certain scenarios or situations I was dealing with."
An All-American for Syracuse Orange football, Pat Stark also starred on the basketball court at Syracuse.
"I'm almost ashamed to say it was always selfish what he meant to me personally and the family because of what he did. I always took it as my grandfather did this or he did that."
Pat Stark was a member of the coaching staff for Syracuse's 1959 national football champion. He went on to spend 15 seasons as head coach at Rochester where his teams won 69 games including a program record 12 consecutive victories. He also coached his son, Bryan's dad, Rick Stark, another member of the Yellowjackets' Hall of Fame.
But for Bryan Stark, it was what his grandfather accomplished off the field that matters most.
"Probably the older I get and the more I'm in the profession, you realize that maintaining relationships and having that trust and bond with the player well after graduation it doesn't just happen. It's got to start somewhere and then it's got to continue to grow. In the profession, I have a much different scope and appreciation for it. "I rarely think about what he did on the football field. I always think about being at his house and I know the phone call would come from a former player."
In between Syracuse and Rochester, the grandfather served as offensive coordinator at both Harvard and Rhode Island. He was part of the staff when Harvard rallied to tie a heavily favored Yale team in the game known as Harvard beats Yale 28-28.
"Even now being at Harvard, alumni come back and say 'I played football too for your grandfather.' It's been really cool to see that. The older I get, certainly the more appreciation I have for it. The deeper I get into the profession the more intertwined he has been with me."

No words needed
Stark learned quickly that no detail can be overlooked. That became clear early on at Navy.
"I remember the first day I was throwing batting practice there. I was cruising and it fell apart on me. I remember my boss at Navy, Coach "Kosty" (head coach Paul Kostacopoulos) had a look for me. I was like 'oh boy.'
"For the next few months I used to go to our hitting facility at 10 o'clock at night and just throw from all different arm angles, try to hit tees that I would line up. Right there this was the standard or the expectation so you better get to it. He didn't have to say anything. I could just tell by his body language. It wasn't easy, and it still isn't easy. It's a work in progress."
That skill has paid dividends at Harvard.
"That's a credit to Bryan," Decker said. "Batting practice should be functional BP. There are times to just lay it down the middle, but if we're looking on something down and away or up and in or two-strike approach."
At home like the rest of the country during the COVID-19 pandemic, Stark is working to give Harvard hitters a different look during batting practice. A natural right-hander, he is trying to teach himself to pitch with his opposite arm.
"He's always looking to do something that can be constructive and help our kids get better," Decker added. "It doesn't have to be get better today, but better over time. One of the things that we've talked a lot about in our program is investing in one another but also investing in believing what we're trying to do. Eventually if you stay with it, it's going to stick and it's going to work. Bryan is talking to people all the time about how he's going to get better."
Heeding Grandma's wisdom
Following Harvard's success in 2019, Stark had the chance to fulfill a personal goal. When Link Jarrett took over the program at the University of Notre Dame, Stark, with some reservations, interviewed to be a part of the Fightin' Irish staff.
"There was a lot of reluctance on my part even though Notre Dame has always been a dream. I have a really good situation at Harvard and I work for one of the best in the country. It was not easy to think about leaving."
But he also knew the job provided him a chance to grow.
"My Grandma Power used to always say 'Don't try to be happier than happy.' That's not like being content, but it's also knowing that in this profession you could get tripped up chasing something and all of sudden find yourself in a really bad situation or a challenging situation that's maybe's not as healthy. I didn't see that at Notre Dame. I really would have had quite the decision to make if he offered it to me. It would have been really difficult to not take it. At the same time, I was ready to keep working at Harvard as well."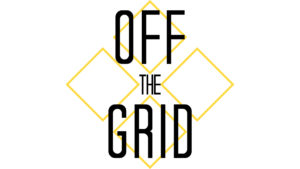 Early audition
Stark's first opportunity to lead a team came before his playing career ended. When then-Oswego State head coach Frank Paino was struck with a foul ball during a game in 2008, it was Stark who took the reins for a team that did not have an assistant coach.
"Looking back on it and the amount of work that should go into it, I've learned from Rochester to Navy and now to Harvard that it can't happen in a weekend," Stark said. "The buildup is too precious. I guess at times you can catch lightning in a bottle, and I think that's what that weekend was. It was a bunch of college buddies having a good time on a ball field, and we happened to win ball games."
With Stark, then a sophomore in college, at the helm, Oswego won three of four games and an ECAC title.
"The story about what he did at Oswego, what more do you need?" Reina said.  "You don't need a resumé at that point. He had real world experience. It fell into place and it goes from there."
Oswego opened the tournament with a win over RIT, a game in which the Lakers used a fake bunt during extra innings to set up a double steal for the winning run. The play was reminiscent of the aggressive style he learned at Athena.
"He is true leader," Bunting said. "People follow him. His peers follow him. People older than him follow him. People younger than him follow Bryan. He's a born leader. He's that kid who hates to lose and will put in the time for the team."
Oswego then took two of three from Brockport State to claim the program's first ECAC title in 13 years.
"It was probably a natural transition in terms of responsibilities for Bryan," said former Greece Athena teammate and MLB draft pick, Brian Dupra. "But for an average college kid I could never imagine myself being in that kind of position and wanting to be in that position. For Bryan, it's one of the things where he almost expects to be there. It's how he lives day by day. That's something I've always admired about him."
Stark went on to earn all-conference honors as a junior and senior.
"A lot of it has to do with the relationship you have with your teammates. I got along with a lot of them at Oswego. It wasn't a big deal. They always knew I wanted to coach, so they viewed the fun aspect to it too. We're going to give Stark a shot here and let's go do our thing.
"Difference is some of the guys I'm coaching now can not only pull that off, but they could go in the game and probably hit a three-run home run to win the game physically, too. As much as I really enjoyed that weekend, it really doesn't hold up to the moments I've been able to have on the field as a coach."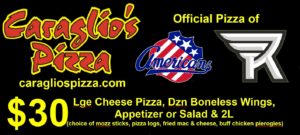 True to his roots
Living in Boston, Stark shares an apartment with fellow Section V alum Ed Kohavec (Victor) who was recently named head coach at Holy Cross. The two served as assistants at UR during the 2012 season.
"We always thought we would be in Rochester or Western New York coaching for the rest of our lives," said Stark. "We would have been really happy with that. For both of us to be in Boston, we've always talked about that New England needs a little resurrection of life, so we're going to bring some Rochester guys in here to pump it in. Everything comes back to Rochester for Eddie and I. From Wegmans to West Side/East Side. Everything always comes back to Rochester. I don't know if the New England guys appreciate us.
"This place (Rochester) has a history of so much, and we're so proud of that. We talk about it being the greatest bang for your buck for this country. I have nothing to go off it, but the legacy and what it's meant for this country. I always throw it up there next to Boston and New York City just because it's smaller. Bang for the buck, it's one of the greatest places in the country."
For now, the two will continue bringing Western New York to New England.
"Like so many college coaches across the country you want loyalty," Decker said. "You want the humility. You want somebody that's going to support you, but you also want somebody that has a vision set and is going to help you as well. Bryan has really blossomed the last couple of years. We're happy to have him and he can stay as long as he wants."