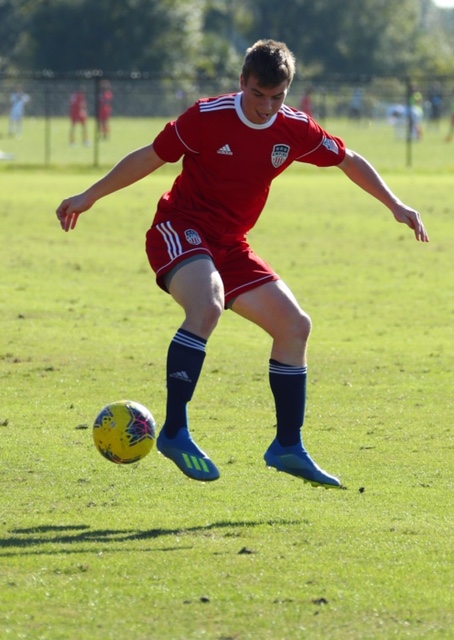 By CHUCKIE MAGGIO
After watching his aunt become one of the most prolific goal scorers in soccer history with 184 international goals in 255 appearances, Mitchell Wambach always took note of her postgame interviews.
"She would never say 'I' in interviews; it was always we, as in the team. When they talked about her she would never talk about herself because she knew that her team is the reason she is so successful," said Mitchell, the eldest son of Abby Wambach's older brother Peter. "She also told me never to give up no matter how hard something is, even if it's the last seconds of the game."
"Aunt Abby" knew something about last-second moments, including her header in the 122nd minute of extra time to send the United States' 2011 Women's World Cup quarterfinal match against Brazil to penalty kicks.
Mitch Wambach was nine during that World Cup. In August, the Pittsford Mendon graduate is scheduled to start his collegiate soccer career with St. Bonaventure, 22 years after Abby Wambach joined the Florida Gators.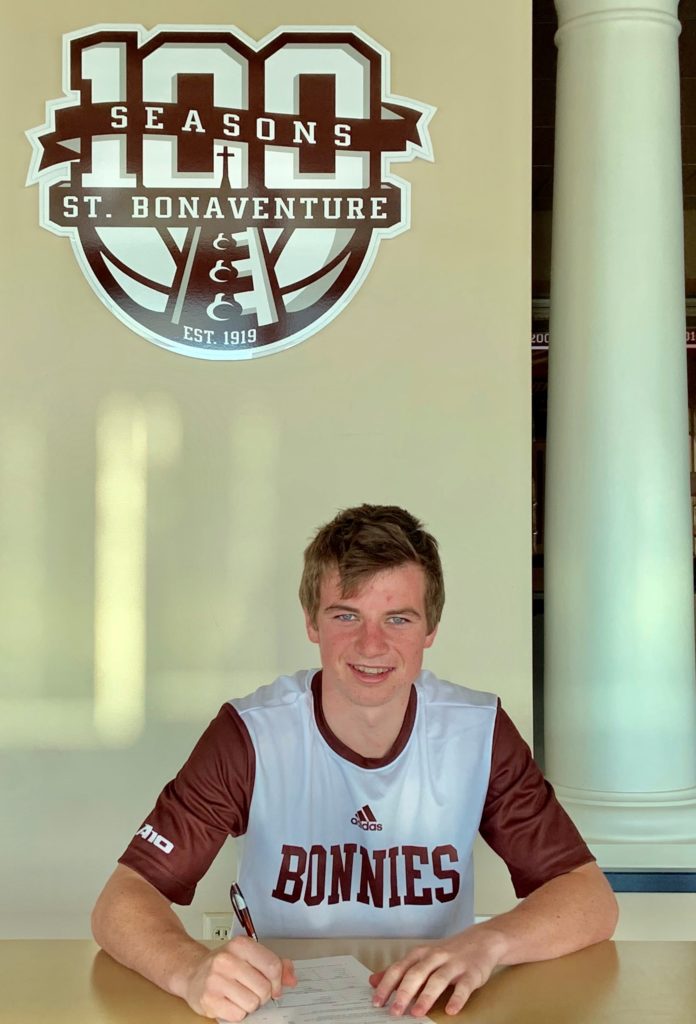 Wambach, a defender, was voted the Vikings' team captain prior to his junior year and committed to Bonaventure last August. The incoming finance major also played club soccer for Empire United Soccer Academy, helping the Development Academy team to the national finals and a No. 8 national ranking last winter. The win was the first in the Development Academy's history and followed a win with Mendon in the first round of the Class A2 sectional tournament.
"(Mitchell) is actually much more technical and skilled than I ever was," Abby Wambach remarked. "I scored goals, which is a skill, but Mitchell's defending awareness was obvious every time I watched him.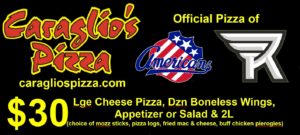 "A few years ago I got to go to one of Mitchell's Section V games. I just felt so proud to be in the stands watching him. I know how much time and effort it took for him to get to sectionals and watching him was so fun. I was so proud."
Abby Wambach is the youngest of Judy and Peter Wambach's seven children and has 22 nieces and nephews, who simply know her as a fun aunt. Former Democrat and Chronicle reporter Jeff DiVeronica, who has known and covered Abby since she was 14, wrote in a 2015 piece that she once impulsively bought an "Aquaglide Rebound" water trampoline for about $1,000 for the family to play on. She tries to maintain anonymity when her schedule allows her to visit her hometown.
"It has been cool to grow up watching her achieve the highest goal which was to play D-I, play in the Olympics and be the highest goal scorer in history," Mitchell Wambach commented. "She has taught me to be myself and be a team player."
Wambach, one of seven members of Kwame Oduro's incoming class, called Bonaventure an "easy choice" as family members on both sides of his family attended SBU. Having always preferred a small Division I setting to a larger university, he highlighted the Swan Business School's strong program as his best fit and said the coaches and players made him feel like he was already a member of the team on his visit.
Abby Wambach has mixed feelings on her influence on her nieces and nephews' athletic pursuits. She hopes she is an inspiration as they find their passions, but acknowledges it's not easy carrying the Wambach name on the soccer field.
"I also know that my career could also be intimidating for my nieces and nephews," Wambach admitted. "So for (Mitchell) to make it all the way to college is a real testament to his commitment and drive. Not to mention his parents' commitment by driving Mitchell all over the place and making sure he had the teams and environment to grow."
You'll be able to see Abby Wambach's impact on Mitchell when he checks in for the Bonnies: his favorite quality to his game, in addition to his field awareness and versatility, is his headers.