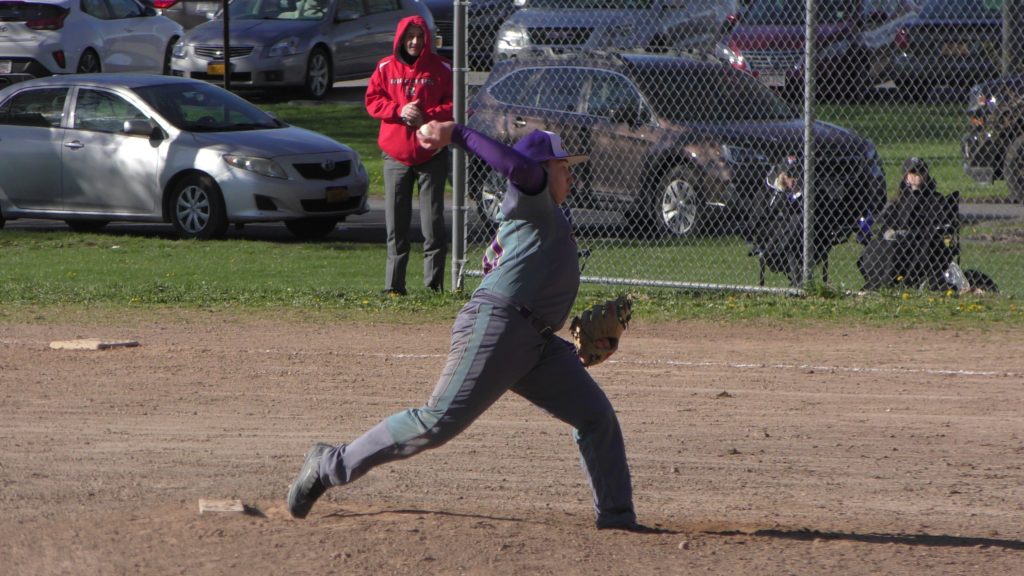 By IAIN HIGGINS
Angel Silva emerged as a two-way threat for an East High squad which tallied 13 victories, won the Rochester City Athletic Conference (RCAC) title and advanced to the sectional semifinals as the No. 2 seed last season.

On the mound, the 5-foot-7 senior posted a 5-4 record and led the rotation in complete games (three), innings (58 1/3) and strikeouts (59). Silva increased his innings (21 1/3), strikeouts (31) and wins total (four) from 2018.
At the plate, he paced the Eagles in batting average (.350), doubles (seven), hits (21), plate appearances (60) and runs batted in (17). Silva scored 13 runs, drew seven walks, stole three bases and posted a .448 on-base percentage as well. The 5-foot-7 senior raised all of his offensive statistics from 2018 when he hit .246 (14-of-57) with four doubles, 10 RBI and a .408 on-base percentage.
Defensively on the mound and at first base, Silva only committed two errors and finished with a .970 fielding percentage. He tallied 12 assists and 52 put outs as well.