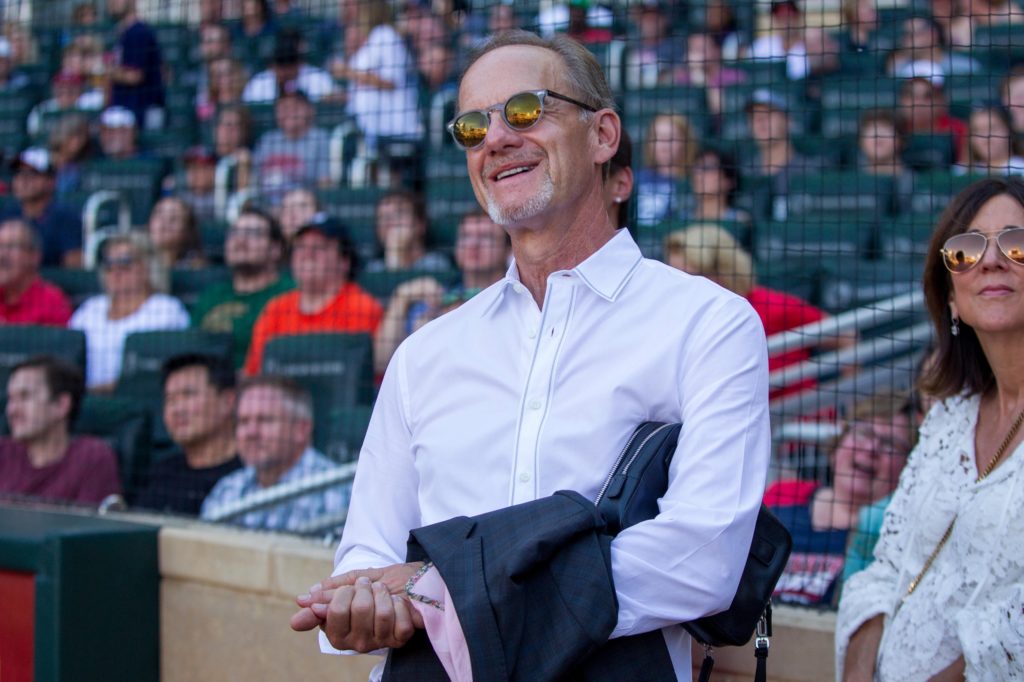 By CHUCKIE MAGGIO
The Minnesota Twins are winning off the field during baseball's layoff.
As the dispute between Major League Baseball's owners and players over a proposed dramatic reduction in players' salaries remains at an impasse and an 82-game season becomes increasingly unlikely, the Twins are taking care of their staff and minor league players.
While major league clubs mulled furloughs and layoffs, including the Los Angeles Angels furloughing most of their baseball operations staff, Minnesota committed to keeping its full staff employed with full pay through at least the end of June, ESPN's Jeff Passan reported on May 21.
On Friday, after a week where over a hundred minor league players were released by their organizations, the Twins were one of four teams to retain their entire farm system and commit to pay their minor league players through the end of the season. Passan has speculated that 1,000 players could be released. The Twins are retaining all of them.
The Twins, Kansas City Royals and Houston Astros will pay their minor leaguers their established $400 weekly stipends through Aug. 31, along with full benefits. The Cincinnati Reds will pay their players through Sept. 7.

In a sports landscape littered with billionaires crying poor, Jim Pohlad and his family continue to take care of their people. 
The Twins, of course, were almost contracted by Major League Baseball two decades ago, saved by a court injunction. They're the 19th most valuable franchise, according to Forbes. The Boston Red Sox, Chicago Cubs, New York Mets and St. Louis Cardinals, four of the top seven teams in franchise value, are releasing minor leaguers. So are the defending World Series champion Washington Nationals, among many others. The Red Sox are cutting employee salaries by as much as 30 percent, according to The Athletic's Evan Drellich.
Pohlad's actions will have far-reaching effects long after the pandemic is over. The minor leagues face an uncertain future, as MLB reportedly plans to eliminate 42 team affiliates in 2021 and this year's amateur draft was cut from 40 rounds to five to save money. But when baseball returns, the Twins figure to have one of the strongest farm systems in the sport, not to mention one of the most favorable public images. 
The Twins continue to be a model sports franchise when it would be easy to join the majority and save a buck or two by releasing players and laying off employees. When the CDC determines that large gatherings are safe and appropriate again, fans will surely respond by shelling out the hard-earned dollars the Twins lost doing the right thing.