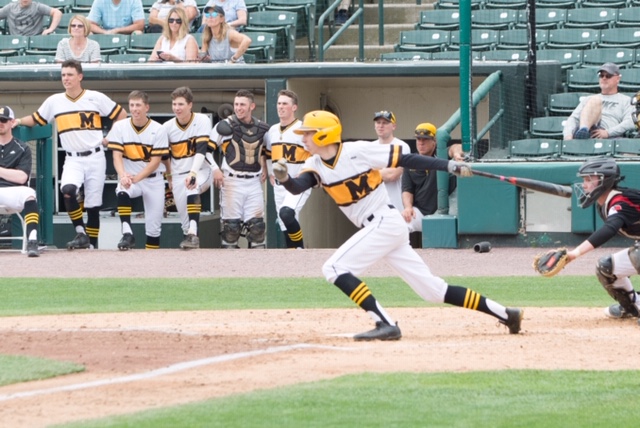 By NIC ROHLOFF
Christian Blatter contributed off the bench for a McQuaid squad that won the first state title in program history.
The senior utility player collected four hits in seven at-bats (.571 batting average), including two singles and a pair of doubles, in eight games played. Blatter drew a walk, scored two runs and produced four RBI as well. He added a .625 on-base percentage and .857 slugging percentage.

In the fifth inning of the sectional semifinals, Blatter swatted an RBI double to extend McQuaid's lead to 4-0. In the fourth inning of the state semifinals, the senior utility player delivered a pinch-hit RBI single to push the Knights' advantage to 3-0. McQuaid went on to win that game, 4-3.
On the mound, Blatter hurled 3 2/3 innings of one-run ball in two appearances. He allowed a hit, a walk and struck out a pair of batters.
Blatter will continue his baseball career at Mercyhurst University.