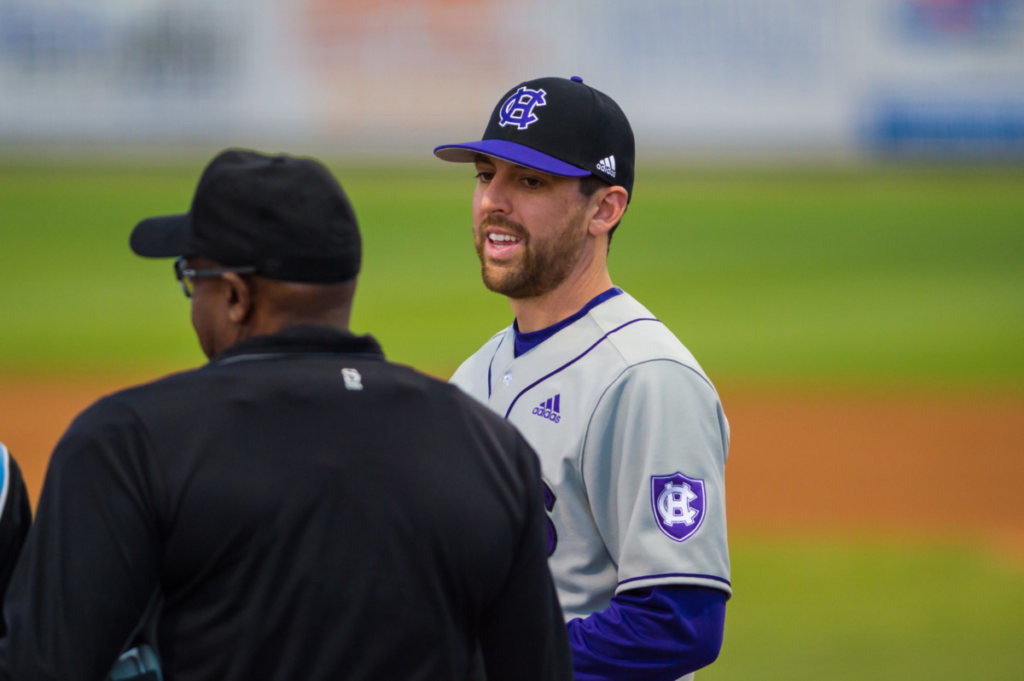 By JOHN LIKANJE
Ed Kahovec has done a lot of winning in his sports career. A state title in both baseball and volleyball in the same year during his high school years. Back-to-back University Athletic Association (UAA) titles and a Patriot League title as an assistant coach.
Now, the former Victor Blue Devil and University of Rochester Yellowjacket standout will have a chance to lead players to a title as head coach.
Kahovec was promoted to head coach at the College of the Holy Cross on Thursday. He served as interim head coach this season after former coach Greg DiCenzo stepped down to work with the Cleveland Indians.
"Coach DiCenzo kind of told me that he was offered the job and he was thinking of taking it," Kahovec explained about the situation regarding him being promoted to interim head coach. "Which I was surprised to hear. He accepted the position basically a day later."
"He told me on a Monday and Wednesday was our first practice. He decided then to meet with our athletic director on that day and told me that I would be the interim head coach."
After dropping their season-opening series to perennial contender South Carolina, Holy Cross won five games in their next eight under Kahovec including taking three of four from Cal State Bakersfield.
He will be the 19th head coach in program history spanning back to 1894.
"Ed has contributed greatly to the overall competitive success of our baseball program," Holy Cross athletic director Marcus Blossom stated in his announcement of the promotion. "He has proven himself to be an intentional leader who always puts the student-athletes first. I look forward to the program's continued growth and future success under his leadership."
Kahovec brings a winning pedigree to a program looking to build on the success they had before he arrived. In 2016, Holy Cross won 30 games for the first time since 2012 and advanced to the Patriot League Tournament final. In Kahovec's first season as an assistant (2017), the Crusaders notched their first Patriot League title in school history and earned a spot in the NCAA Tournament.
"He (former Holy Cross head coach Greg DiCenzo) let me do my thing, primarily working with the defense my first year," Kahovec said of his first season. "Gave me autonomy to recruit. We were pretty much on the same page right from the jump and accomplished the mission. I learned a lot for sure."
Kahovec's defensive principles were integral to the ball club winning the league title as the Crusaders did not commit an error in three of the four games they played in that tournament.
Kahovec's former mentors were not surprised that he quickly succeeded at the Division I level. University of Rochester head coach Joe Reina was impressed by his intellect for the game early on.
"What I remember about him was pretty intense," Reina said in a phone interview. "Was a student of the game. Knew baseball. Knew the ins and outs. Knew strategies that are involved in the game.
"On the field, really good communicator. Very good instructor. His ability to teach the game, to break it down, is one of the best I've ever seen. And this is all at a pretty young age."
"He would work these Division I camps over the summer and he's great at making connections," Victor head coach Sean Rucker said of his former player. "Just a class act and someone head coaches would want on their staff."
Despite the 2020 season being cut short because of the COVID-19 pandemic, Kahovec feels confident about how it was going and hopes it translates into more success next year.
"We had one of the most competitive schedules in our conference," the newly appointed head coach said. "We were hit with some critical injuries the last couple of games there, which I think is why we started off so hot and kind of slowed down a little bit towards the end. But the guys were playing great."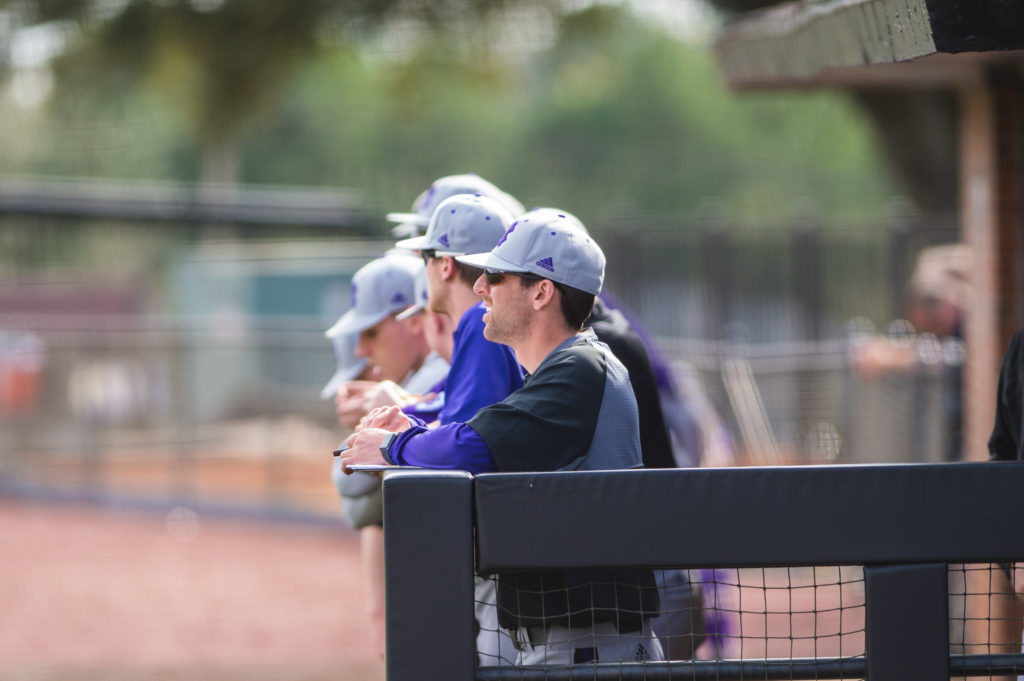 First head-coaching job came at Bard College
Before taking a position with Holy Cross, Kahovec was at the helm of rebuilding the Bard College program. He led the Raptors to 32 wins between 2013 and 2016, including the team's first-ever conference victory at Rochester in 2015.
"It had a little bit more meaning for me to coach against Coach (Joe) Reina because he had meant so much to me in my life professionally and personally," Kahovec said recalling that game at Towers Field on March 28 of that year. "Just have a tremendous amount of respect for him.
"For me to come home on campus where I graduated from and have the first Liberty League win in program history be at Rochester was pretty special. I know it was a cold day."
"I've got nine of my former players that are coaching Division I and Division III baseball," Reina said. "Eddie was the first one that I actually had gone up against. You watch his teams when they would come out to warm up. You'd watch his teams competing during games and his teams took on his personality when he was a player. It was everybody. His mannerisms in the dugout.
"He didn't get too high. He didn't get too low. Was very controlled; very measured. Over the years that we had played them, his players continued to get better. That's right in Ed's wheelhouse."
Having his own head-coaching experience, though, didn't stop Kahovec from returning to a position as an assistant. Working under DiCenzo was a good fit.
"I thought it was a great opportunity for me to kind of go back to being an assistant and, at the time, continue my professional development," Kahovec explained in a phone interview. "Not just talking with someone, but actually throwing myself into a program and learning different ways that things are done."
"Coach (Greg) DiCenzo kind of let me do my thing and gave me autonomy to work with the defense and recruit. We were on the same page pretty much off the jump and accomplished the mission of winning the first Patriot League championship in school history."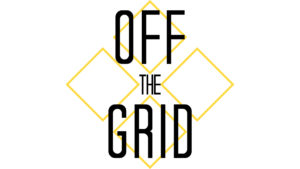 Playing career as a Yellowjacket
Kahovec played at Rochester from 2005 to 2008. In 121 career games, the former outfielder/shortstop recorded a .338 batting average (138-of-408), including 25 doubles, one triple and eight home runs. Kahovec collected 66 RBI and scored 93 runs as well.
"By trade, he was a middle infielder," Reina explained. "But his sophomore year, we put him in the outfield. Junior and senior year, we brought him back into the infield and he had a little bit of a medical issue which took some time for him to get over. It was one of those things where he was such a good athlete."
Kahovec was part of a group that helped Reina establish his program.
"Really good athlete," said Reina who was then in his fourth year as head coach when Kahovec came to the program. "Good kid. Very good academics, so obviously he was a fit for us. And it all came across as an 18-year-old high school senior. So I knew we were getting a really good athlete, which I was really excited about, especially early on in my career when we were trying to turn the roster over to grab as many good athletes as possible."
In his senior year, he notched 54 hits in 145 plate appearances (.372 batting average), including 10 doubles and six home runs. Kahovec drove in 25 runs and crossed the plate 40 times as well. Defensively, he committed 41 errors in 441 chances (.930 fielding percentage). He helped turn 45 double plays and converted 159 put outs.
"I remember pulling him into the office and said, 'Ed, listen. We need you in the field. We need you somewhere. I just don't know if it's going to be shortstop.' And I'll never forget this. He said, 'Coach, I don't care. I just want to help the team win.' He had a really good sophomore year. Junior year wasn't bad. But senior year was by far his best season."
Kahovec's medical issue was a torn labrum he suffered going into his senior year at Victor. He was a three-sport athlete his entire career for the Blue Devils, playing volleyball in the fall, basketball in the winter and baseball in the spring. But the constant physical activity translated to overuse, particularly on the basketball court.
"Every time I'd take a shot, it was just shooting pain through my arm," Kahovec explained. "I just had to get through that senior year (of high school). So I was rehabbing it every single day."

Return to Rochester as coach
After graduating, Kahovec played for a professional club in Germany before returning to his alma mater in a volunteer role and becoming a full-time assistant. As a coach, Kahovec backed up Reina as the Yellowjackets compiled a 91-66 record, including a 57-33 mark in conference play.
"Coach Reina really gave me full autonomy," Kahovec said in reference to his return. "For him to give me that type of responsibility as a young coach was huge. I think the world of Rochester and I think it's such a spectacular place that we should attracting players from all over the country."
"On the field, really good communicator," Reina commented about Kahovec's coaching. "Very good instructor. His ability to teach the game, to break it down, is one of the best I've ever seen. And this is all at a pretty young age. He just kept getting better at what he was doing."
With Kahovec was an assistant coach from 2009 to 2012, the Yellowjackets compiled a 91-66 record, including a 57-33 mark in conference play and back-to-back UAA titles in 2009 and 2010. In 2009, Rochester sported 30-13 record, a 17-7 conference tally and a seven-game win streak to open the season.
"Everything was just clicking," Kahovec reminisced. "We had tremendous pitching depth on the mound. Experienced players. I think a lot of it has to do with those guys, as underclassmen, having the opportunity to learn from leaders in the program. They grew up a ton from a maturity standpoint into high-quality leaders."
"Those were pretty special years. We were able to beat some of the best teams in the region. It was a good run for those guys for sure."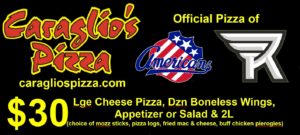 Championship pedigree started at Victor
Kahovec hit .363 (29-of-80), for the 2004 Blue Devils with a .521 on-base percentage and .538 slugging percentage. That 2004 Victor squad went on to win its fourth sectional title in six years and the first state title in program history.
"Coming into the baseball season, I was worried about his arm strength at shortstop," Rucker said. "So we had a meeting with him individually. I can see myself in the office there with him, just telling him that I don't think he could play short for us because of the arm. So we were thinking maybe second base or somewhere else."
Kahovec was determined to play his natural position, especially on a team where seven of the eight position players were seniors.
"Coach Rucker and Coach (Geoffrey) Mandile did a phenomenal job handling a team that was so senior-heavy with a bunch of personalities," Kahovec said as the Blue Devils finished the season with a 23-2 record. "They kind of let us do our thing and it was instrumental in our success. It was a heck of a ride. We were pretty dominant that year. Our offense was firing on all cylinders."
"I'll never forget the catch he made in the semifinal game," Rucker said. "There were two outs. It was an over-the-shoulder, just laid out athletic catch. He's such a hard worker and he would do anything for his teammates and just a great family kid, too."
In 25 games played that season, Kahovec collected six doubles and four triples. The former shortstop drew 10 walks, collected 19 RBI and scored 25 runs as well.
"You know from his coaching that he was just so far ahead of everyone mentally," Rucker proclaimed. "That's what I think helped him overcome some injuries."
Kahovec credits the support system he had at Victor for helping him get to this point.
"Victor High School has really cornered the market with a lot of great coaches," he said. "I was really fortunate to have phenomenal coaches every step of the way. To come from that culture of winning was a pretty special thing."
"Just a grinder," Rucker proclaimed. "Great kid. Great competitor. Just very confident."
Kahovec's challenge now is to win a title as head coach.
"Coaches want to coach for their life but it's a hard road," Rucker explained. "He has certainly put his time in. His work ethic speaks for itself. Now he's got a great chance to make his mark as the head guy at a Division I program. I couldn't be more proud of him. From Victor baseball and on up through college and now at the highest level heading a program."