By BILLY HEYEN
Note: Biographical information comes from the Society of American Baseball Research's comprehensive biography of Rochester-born Heinie Groh, and statistical information comes from Baseball Reference. 
Heinie Groh's biography from the Society of American Baseball Research begins like this: "Heinie Groh was undoubtedly the National League's best third baseman of the Deadball Era." 
If not for a trade that took place on May 22, 1913, which sent Groh from the New York Giants to the Cincinnati Reds, Groh may never have reached those heights.
Henry Knight Groh, who went by Heinie, was born in Rochester, New York on Sept. 18, 1889. He had the chance to attend the University of Rochester, but he instead signed with the Oshkosh ball club in the Wisconsin-Illinois League. It took Groh three seasons there to earn a contract with the New York Giants, and he was initially assigned to Buffalo after signing with them.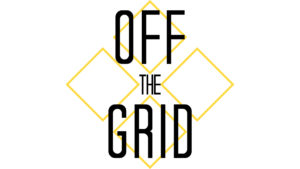 Groh wasn't a power hitter at 5-foot-8 and 158 pounds, but in those days, no one really was. He played in 31 games total for the Giants in 1912 and the early part of 1913 before being sent to Cincinnati as the throw-in of a trade. Instead of being a utility player, Groh slotted into an everyday job with the Reds, first at second base and then at third. 
In his first season at third base in 1915, Groh showed an immediate knack for fielding and also hit for one of 330 cycles in MLB history. Groh finished his career with a .967 fielding percentage at third base, best of any player at that position pre-1920.
"I'd get in front of that ball one way or the other," Heinie said, according to SABR, "and if I couldn't catch it I'd let it hit me and then I'd grab it on the bounce and throw to first."
Between 1917 and 1921, Groh hit better than .300 four times (with the lone exception a season finishing at .298). In the 1918 season, Groh also player-managed the Reds for 10 games, compiling a 7-3 managerial record in his only such experience at the MLB level.
Groh hit a career-high five home runs and drove in 63 runs during the 1919 season, when the Reds went on to beat the Chicago White Sox in a World Series remembered more now for the "Black Sox scandal" than for what Cincinnati did. 
After the game-fixing scandal was confirmed, Groh delivered a one-liner, according to SABR: "I think we'd have beaten them either way."
Groh's final season in Cincinnati, 1921, saw him finish with a career-best .331 batting average. He returned to the New York Giants in 1922 and had, by his standards, a poor regular season. But the Giants swept the Yankees in the World Series, with Groh hitting .474 in the Fall Classic. In that same series, Babe Ruth hit .118. Groh's Ohio license plate number from that point on was 474.

A knee injury in 1925 ended Groh's everyday career, and after heading to the Pittsburgh Pirates for the 1927 season, Groh retired. He finished his major league career with 1,774 hits, a .292 career batting average, .373 career on-base percentage, and 180 stolen bases.
Groh worked as a minor-league manager and a scout after his retirement. He was inducted into the Cincinnati Reds Hall of Fame in 1963. Groh was 78 when he died on Aug. 22, 1968 of a respiratory illness.
Heinie Groh's MLB stats