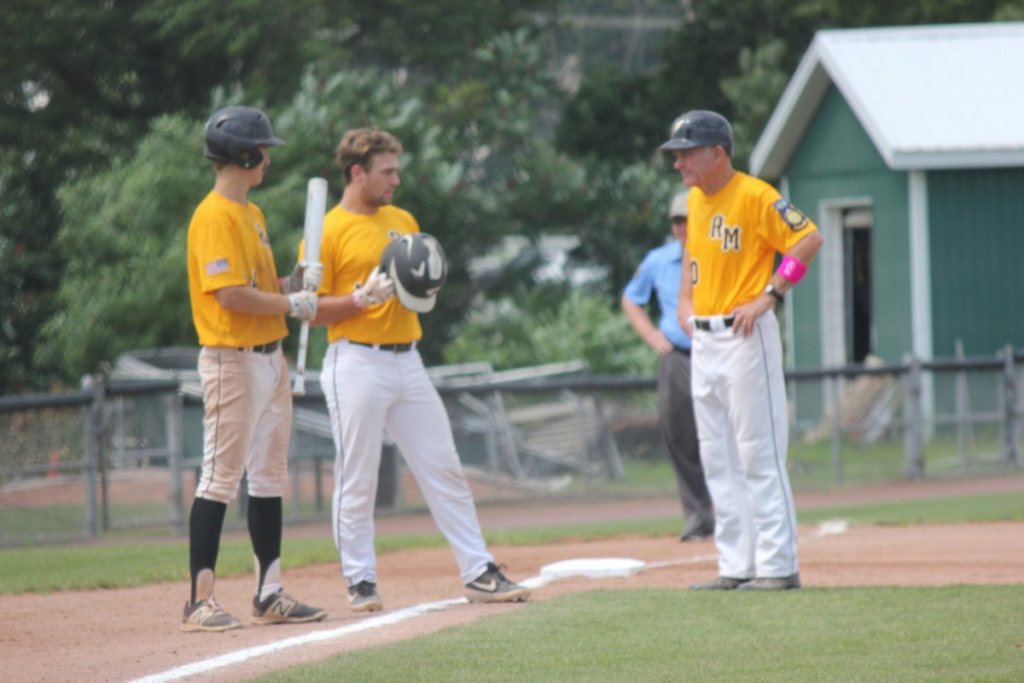 By BILLY HEYEN
When Tom Sapienza hits warm-up ground balls, he won't allow his Rayson Miller team to finish on an error. If the shortstop bobbles his last attempt, he can be sure the next grounder is coming his way.
Sapienza doesn't get mad at one of his players when they make a physical mistake. He gets angry when they allow that mishap to impact the ensuing attempt. In a baseball life spanning more than 50 years, Sapienza has learned that it's about making the "next best play."
"There's a reason all of this is happening," Sapienza said, "and it's beyond maybe you and me to figure that out, but I cannot help but think that it's a big test to see if we can all make the next best play."
For the first time since the Rayson Miller baseball program's renaissance in 1973, Sapienza won't coach in the summer — no American Legion coaches will after the season was officially canceled over the weekend due to the COVID-19 pandemic. Sapienza was set to take charge of Rayson Miller for a 48th year, looking to add to his 787 career wins at the helm and defend back-to-back district championships. Instead, one of the winningest coaches in Rochester-area sports will do his best to find a new summer hobby in a life that's really featured only one: baseball.
"I feel for him," Irondequoit Post head coach Andrew Bonanno said. "I know how much this means to him."
Sapienza and Rayson Miller baseball go hand in hand. Back in the early 1970s, Sapienza coached his younger brother in Senior League for three years, but as that team aged out, the boys needed a place to play. Rayson Miller hadn't fielded a team for nearly a decade, but upon Sapienza's inquiry, American Legion Post 899 gave its sponsorship to Sapienza's bunch.
He coached his brother, but when his brother's career was done, Sapienza didn't stop. He married his wife, Pat, in 1976. He still works in the insurance business, and he's a retired Army reservist. Through the decades, he's coached fathers and sons, his own two boys, and future major leaguers.
Sapienza's reason for doing it hasn't changed much in more than 40 years. He sits down before the season with each player, often sharing a meal of bacon and eggs, and talks about commitment. Sapienza enjoys heading up a group that joins in on the same cause.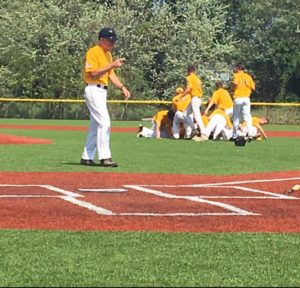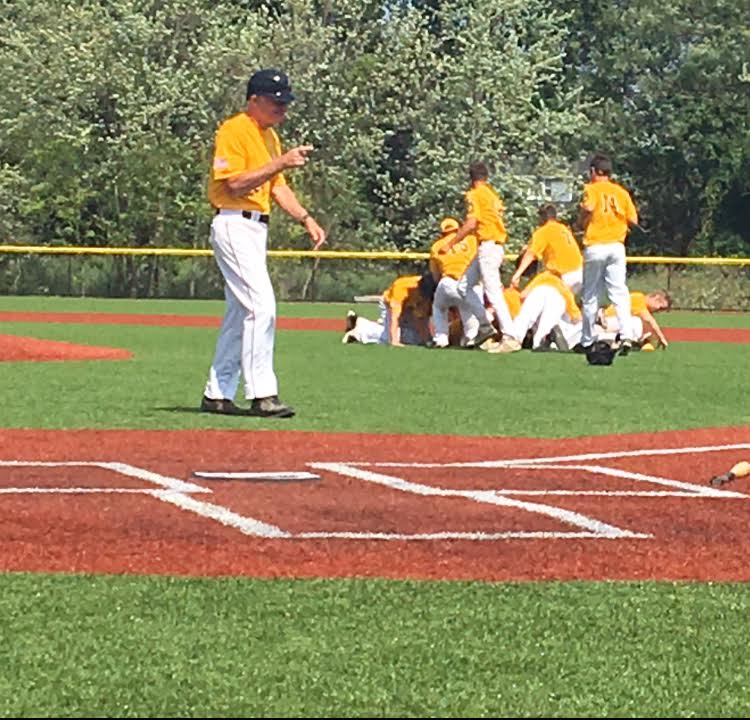 "If you're all in, if you're drinking the Kool-aid like we hope you are, then I think we got a shot to get everybody on the same page," Sapienza said. "And it's when we're on the same page that we've got a chance to make some noise. What I've just told you is probably the same thing I could say for any of the years."
Sapienza hasn't been in his office since March 18, but speaking over the phone Sunday, he pictured the wall next to his desk. There, he keeps photos of all of Rayson Miller's various championship teams, including two with his older son, Pete, and the last two season's district champs, as well.
In those photographs currently only accessible in Sapienza's mind's eye, he sees much more than just faces. He sees veteran players who welcomed new guys into the fold. He sees players who competed not just on the good days, but on the bad. And most of all, he sees groups that gave it their all, despite the difficulties baseball, and life, can pose.
"Baseball, you know, is baseball," Sapienza said. "There's gonna be some days it's not your day. There's gonna be bad calls. There's gonna be bad hops. There's gonna be the sun in your eyes. There's all kinds of things."
Sitting close to his wife Pat on Sunday, Mother's Day, Sapienza couldn't help but reflect not just on those pictures but on the divine. He brought up the biblical story of Lazarus, whom Jesus brought back from the dead.
Between his words, Sapienza thought back on his Rayson Miller groups that were down to their last out and, in his words, "pulled a Lazarus," overcoming unfavorable odds to make the best of a tough situation.
The longtime head coach isn't sure what he'll get up to this summer. He said he's the "least handy human being ever born," joking that Pat needs to help him find the right-side-up on a paint brush.
When Sapienza talks about life, though, it's only natural for him to do so through baseball, one of the things he knows best. Through the years, his players have learned to love his pregame speeches, despite their length and despite occasional mixed metaphors. Sapienza won't give any pregame talks this summer, but that doesn't mean he's without a message.
"When I sort it out, I believe the Lord loves baseball," Sapienza said. "I believe further that he rewards those that stay the course… I think you're always rewarded for that effort."