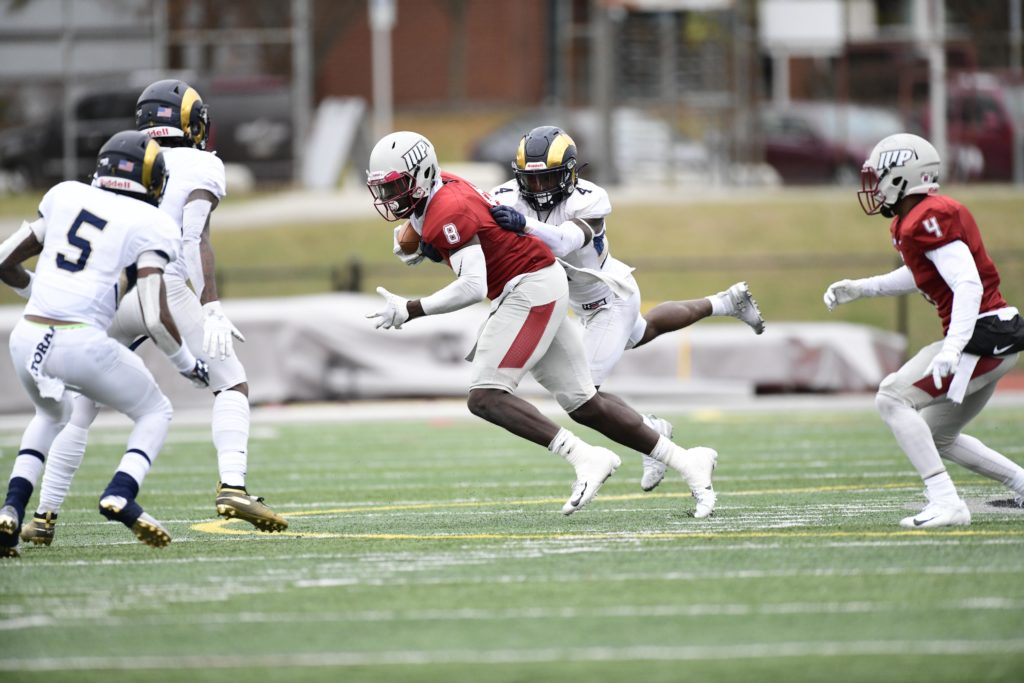 By CHUCKIE MAGGIO
JoJo Gause has always been one for memorable entrances on the football field.
Gause caught five passes, including a touchdown, in his first varsity game for Bishop Kearney. The first catch of his prep season at Milford Academy was a TD. And his first collegiate catch went for 33 yards, part of a three-catch, 80-yard, touchdown day in a 2016 Indiana University of Pennsylvania victory at East Stroudsburg.
The 6-foot-3, 220-pound Rochester native hopes his next arrival takes place in an NFL stadium, that Roger Goodell will announce his name as a selection in this weekend's NFL Draft. Playing on Sundays, like brother Quentin did for the Denver Broncos in 2016, has been his goal since his freshman year of college.
The Colts, Rams, Eagles and Cowboys had already contacted Gause's agent to express their interest as of Monday evening.
"I feel good, just excited," Gause said of draft week. "A little anxious overall, just waiting to see what happens, what God gives me."
Gause caught 110 passes for 1,611 yards and 22 touchdowns at IUP, playing 43 games in his four-year career after transferring from Rutgers, where he redshirted as a preferred walk-on in 2015. The Crimson Hawks went 41-8 in that span, earning a Pennsylvania State Athletic Conference title and three trips to the NCAA Division II Tournament.
After catching 58 passes over his first three seasons, including an injury-shortened junior year that Crimson Hawks coach Paul Tortorella termed "disappointing," Gause accepted Tortorella's pre-summer challenge to increase his productivity and display strong leadership qualities as a senior. He recorded 52 receptions for 838 yards and nine touchdowns in 2019, formidable enough numbers to earn a spot on the All-PSAC Second Team.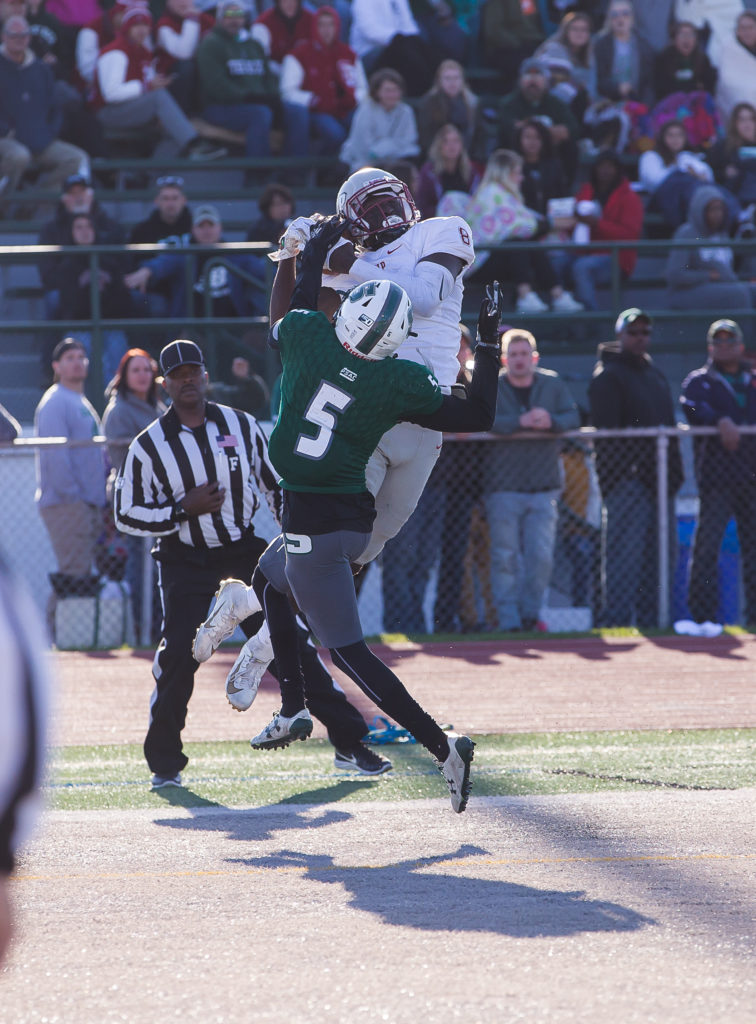 "He has great size and hands, is a physical blocker and makes catches with defenders all over him," Tortorella remarked. "He is a huge threat in the red zone with his size against man coverage."
Slippery Rock coach Shawn Lutz saw Gause's physicality firsthand in a Week 6 matchup of unbeatens last season. After Slippery Rock took a commanding 31-14 lead at home before halftime, IUP scored 21 of the first 28 points in the second half, capped by Gause's 17-yard touchdown catch from Quinton Maxwell to cut the Crimson Hawks' deficit to a field goal. Gause hauled in four catches for 63 yards in a 45-42 defeat.
"You can't coach his physical attributes of length, size and ball skills," Lutz assessed. "He is a nightmare in the red zone for smaller defensive backs on the fade ball. He also makes all of the 50/50 catches; he has tremendous hands."
Gause impressed at the Rochester Pro Day earlier this month, a socially-distanced event for area pro hopefuls organized by brother Quentin and hosted by Gates-Chili graduate and former NFL center Bruce Johnson. Gause ran a 4.58 hand-timed 40-yard dash, had a 36-inch vertical leap, completed 10 reps in the bench press and did the 10-yard shuttle drill in 4.15 seconds. The live-streamed event gave NFL scouts a virtual chance to assess Gause's skills.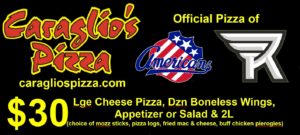 "He's got your ideal WR body type," said former Penn State and Aquinas quarterback Jake Zembiec, who threw to Gause during the workout. "He's big with long arms, runs crisp routes and has stellar hands. I think he has the ability to get open with his agility and quickness, and also the ability to win jump balls. I think he has all the skills to make it at the next level and he will only get better playing with better talent around him."
Gause noted that his bench at the Pro Day could have been higher, that he's stronger than the 10 reps conveyed, but felt he compiled a good overall showing at the workout. It's been fun, he remarked, to experience his improvement from an athlete at Bishop Kearney High School who was more focused on the basketball hardwood to a committed football talent.
The prospect still doesn't think observers know his full abilities on the field, however. If he could tell the 32 NFL general managers anything before they settle into their home offices, he would address one burning misconception.
"I'm more than a red zone threat," he mused. "I fully think that from my 20 yards to the other 20 yards I can separate at the top of the route and do the little things to get open. That's something that I'm going to continue to improve… My IQ for the game is outstanding and something that I can fully contribute to an organization and could be contagious to other players as well."
Gause had just one guarantee for the most uncommon draft the league has seen in quite some time: his family will be well fed.
"My family, we're known for food," he chuckled. "We're gonna make some food, chill out at the house and enjoy our own company."