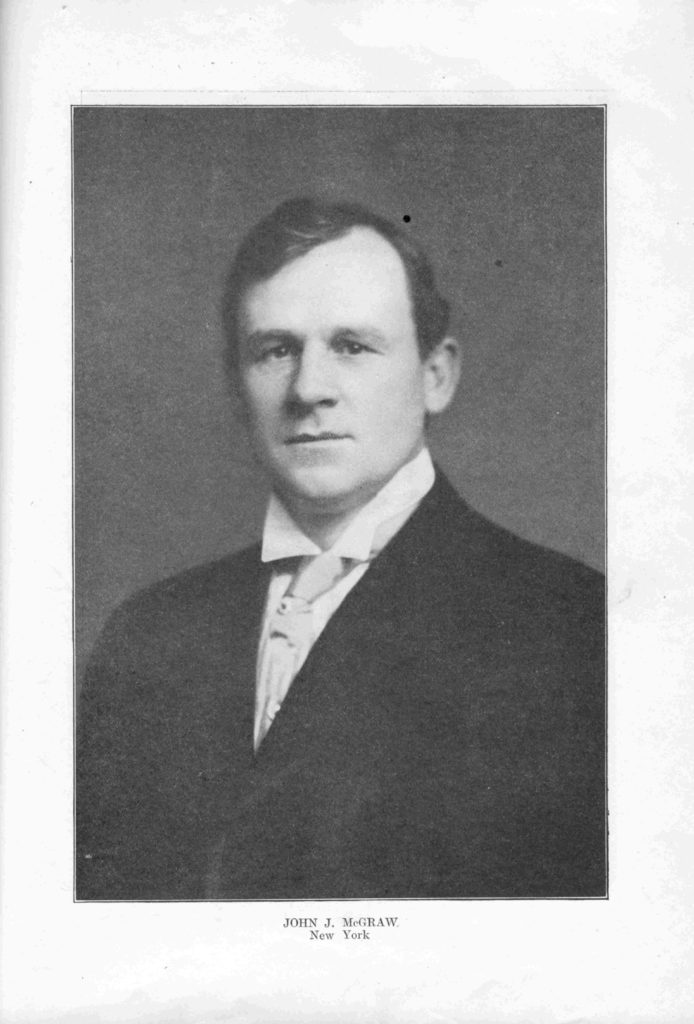 By CHUCKIE MAGGIO
For the first time since 1995, Major League Baseball's Opening Day is postponed, its start date in limbo due to the coronavirus pandemic. That season was delayed 23 days due to a players' strike that wiped out the 1994 World Series. The 2020 postponement threatens to loom longer.
While MLB is paused, Mets and Red Sox fans commiserate over their ace pitchers requiring Tommy John surgery and college baseball is on the shelf until 2021, sports history comes to the forefront. We watch old games, we debate the merits of old players and we revisit the pasts of the sports we enjoy so much.
St. Bonaventure has no shortage of baseball history. The small school was home to one of the greatest managers to ever patrol a dugout, boasts a field named after Hall of Famers and even entered the uniform revolution at its beginning.
Some fun facts about Bonnies baseball history, from its origins to current coaches:
Two Bona baseball greats are enshrined in the National Baseball Hall of Fame. John McGraw started his professional baseball career in Olean, playing in the New York-Pennsylvania League and attending Bonaventure in his offseasons. He began as a pitcher but was moved to third base, and though The Laurel described his early performance at the hot corner as "sub-par," he developed into a veteran infielder who played 12 full professional seasons and recorded over 1,300 hits.
McGraw transitioned into coaching after retirement and is best known for guiding the New York Giants to a record four straight National League pennants and back-to-back World Series championships. He is second all-time on the managerial wins list with 2,763 victories.
Hughie Jennings, McGraw's longtime friend, was a player-coach at SBU from 1894-1897 and played for the Baltimore Orioles in the college offseason. Jennings's pro career spanned 14 full seasons in which he collected 1,526 hits and scored 992 runs. Jennings is still the major league hit by pitch leader with 287 not-so-free passes and won two world titles as a coach on McGraw's Giants staff.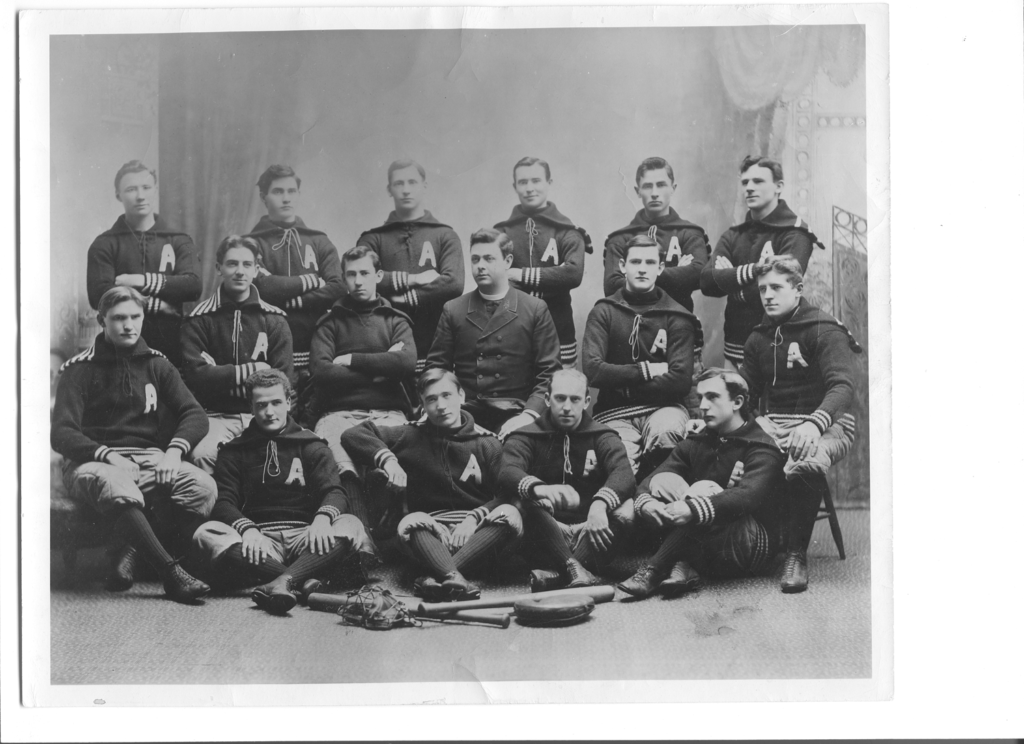 St. Bonaventure dedicated its baseball field to McGraw and Jennings in 1927 with a game between Bona and McGraw's Giants that was attended by about 7,000 fans. McGraw was a posthumous member of the second-ever Baseball Hall of Fame class, inducted in 1937 with a group that included Nap Lajoie, Connie Mack, Tris Speaker and Cy Young. Jennings was posthumously inducted as a player in 1945.
Jennings unsuccessfully urged a future New York State Senator to play pro baseball. Before John F. Murtaugh served on the New York State Senate from 1911 to 1914, he was an 1896 St. Bonaventure baseball alumnus. Jennings called Murtaugh, an Elmira, N.Y. native, "the best college first baseman that I ever had the pleasure of meeting."
"I urged John to make baseball a profession," Jennings said. "He would have been one of the biggest men in the game today."
Murtaugh chose Cornell Law School, where he coached baseball, before entering public office. He also served as a major in the United States Army before his death in 1918.
Bonaventure's first game featured 34 runs. The first formal Bona baseball game was a May 1882 matchup against a club of ballplayers from Olean and Allegany, which St. Bonaventure won 19-15. "The fielding and batting of the college nine was remarkably good," the Sunday Morning Herald recounted, also noting that "the umpiring was satisfactory to both clubs."
Bona was the first college baseball team to wear uniform numbers. Bonaventure debuted the number system in 1929 at athletic director Fred V. Ostergren's suggestion.
"The new idea will serve to enlighten fans as to names and positions of players, something which formerly was neglected in both professional and collegiate baseball," the Olean Times Herald wrote on March 15, 1929.
SBU's decision to adopt jersey numbers came two months after the New York Yankees announced they would be wearing numbers, corresponding by scorecard number, in the 1929 season.

St. Bonaventure has seen 16 players selected in the MLB Draft. The group includes George Carter, a Bona basketball All-Time Team selection who was drafted by the New York Mets in the 1967 MLB Draft, Detroit Pistons in the 1967 NBA Draft and New Orleans Buccaneers in the 1967 ABA Draft; 1991 Dodgers pick and current New York Mets scout Marc Tramuta; and 2017 Giants ninth rounder Aaron Phillips, the earliest Bonnie to ever be selected.
Larry Sudbrook is the fifth longest-tenured coach in Division I baseball. Only Siena coach Tony Rossi, George Mason coach Bill Brown, Minnesota coach John Anderson and Missouri State coach Keith Guttin have been helming their program longer than Sudbrook, who has coached Bonaventure since 1986.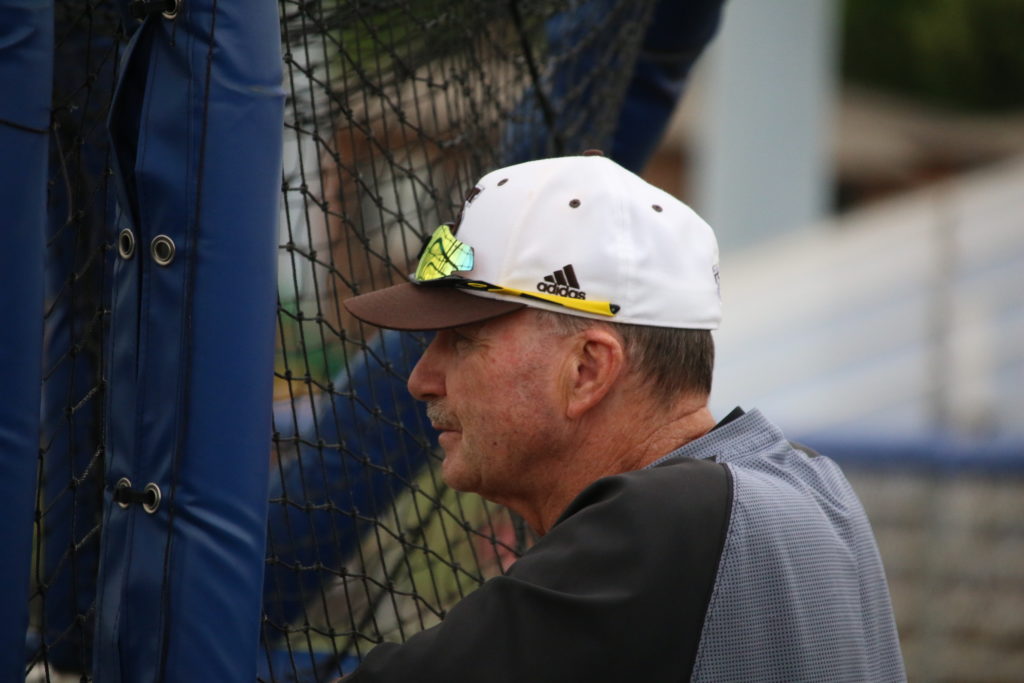 Bonnies softball coach Mike Threehouse had one of the best seasons in program history. Threehouse entered the single-season record books in 1989, when he hit .422 (second in SBU history and second in the Atlantic 10 that year) with a .725 slugging percentage (third).
Threehouse was an assistant under Sudbrook in 1994 and 1995 before becoming the softball team's head coach. He is the winningest coach in SBU softball history.