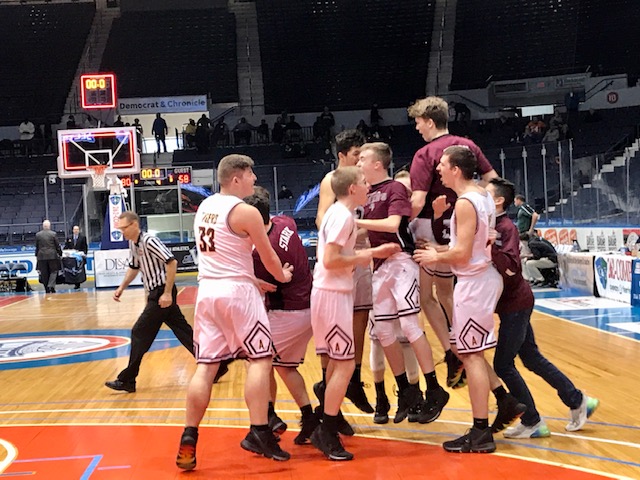 By PAUL GOTHAM
ROCHESTER, N.Y. – Mike Stowe had no plans of changing his team's identity Saturday afternoon.
Faced with the prospect of matching up against a Genesee Valley squad which stands, 6-foot-2, 6-foot-2 and 6-foot-3 across its front line, the Avoca Tigers ran, but they did not hide.
Tournament MVP Tristian Stark led five in double figures, and Avoca claimed the Section V Class D1 championship with a resounding 80-58 victory at Blue Cross Arena.
"We knew coming in that the size was going to be a potential issue for us," Stowe said. "Our game plan today was just to get out and try to run and hopefully tire them out a little bit."
Run they did.
Avoca needed less than seven minutes to grab a double-digit lead. Less than four minutes later, the Tigers' advantage had swelled to 20.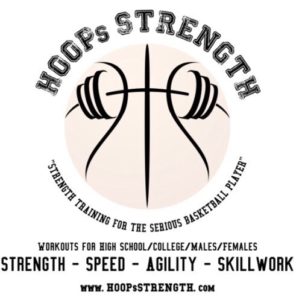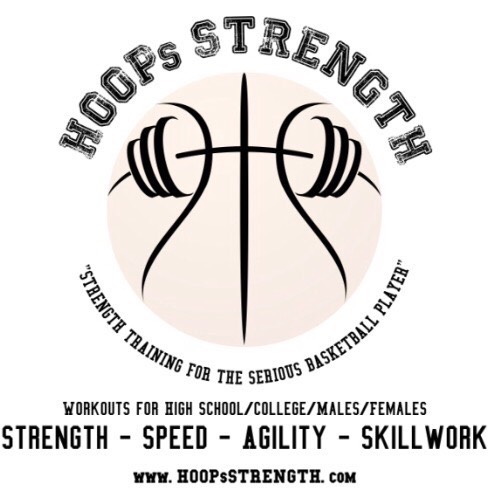 "They've been like this all year long," Stowe said of his team. "They're so unselfish on the offensive end, and that's hard to guard. We were hoping to try and wear them down as the game went. For us, we were able to do so."
Stark converted a rebound and putback late in the first quarter. Devin Stowe set up the 5-foot-9-inch senior, who is listed as center/forward, for a bucket in the lane and one possession later Stark scored again on a putback.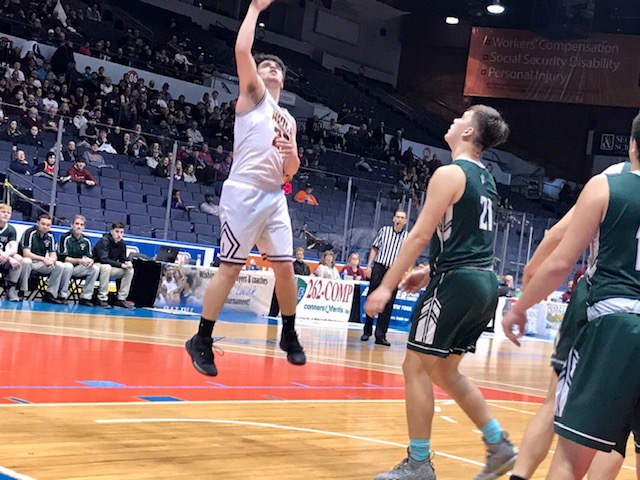 Avoca had a 35-15 lead and Genesee Valley did not cut it to single digits for the remainder of the game.
"We knew before we came in that they were big and we just had to run 'em," Stark said. "We've been doing that all year. Why change it if it's working."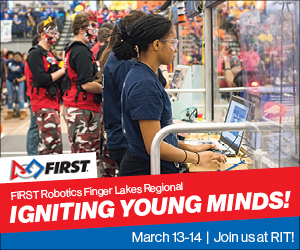 When Genesee Valley cut the lead to 10 early in the third quarter, it was Stark who scored coming out of a timeout on a pass from Jonathan Jensen. Next trip down the floor, he finished in the lane. Four possessions later, he scored again and Avoca's lead was back to 16 at 61-45.
"He's been like that for four years," Stowe said of his player. "We're not the most intimidating team when we walk out on the court, but we got a lot of heart. I'm proud of them. They deserve it."
The championship was the program's first since 1990 when Stowe was in uniform. That championship was the third of three straight titles.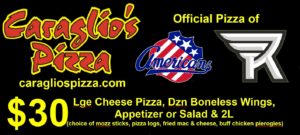 "It was 50 years ago that we won our first championship in basketball, 30 years ago since I won it and here we are today," Stowe stated. "We're proud of everybody and all the fans that came here to support us. It's been a good day."
Jensen, Devin Stowe and Brady Brandow joined Stark on the All-Tournament team. Jensen scored 10 points. Stowe had 10 and Brandow added 18. Pacey Hopkins contributed 13 points. Michael Hoad (3) and Thomas Derick (2) also scored for Avoca.
Brock Ellsessor paced Genesee Valley (18-5) with 17 points. Cody Schneider added 16. Riley Gordon had 11. Evan Windus (7), Trevor Clark (4) and Keegan McNight (3) rounded out the scoring for Genesee Valley.
Schneider finished his high school career with 1,651 points. Windus closed his high school time 1,095.
Elsessor and Schneider represented the Jaguars on the All-Tournament team.
Avoca (22-1) will play Class D2 champion, Prattsburgh in the NYS regional qualifier on Tuesday. Time and location are to be announced.