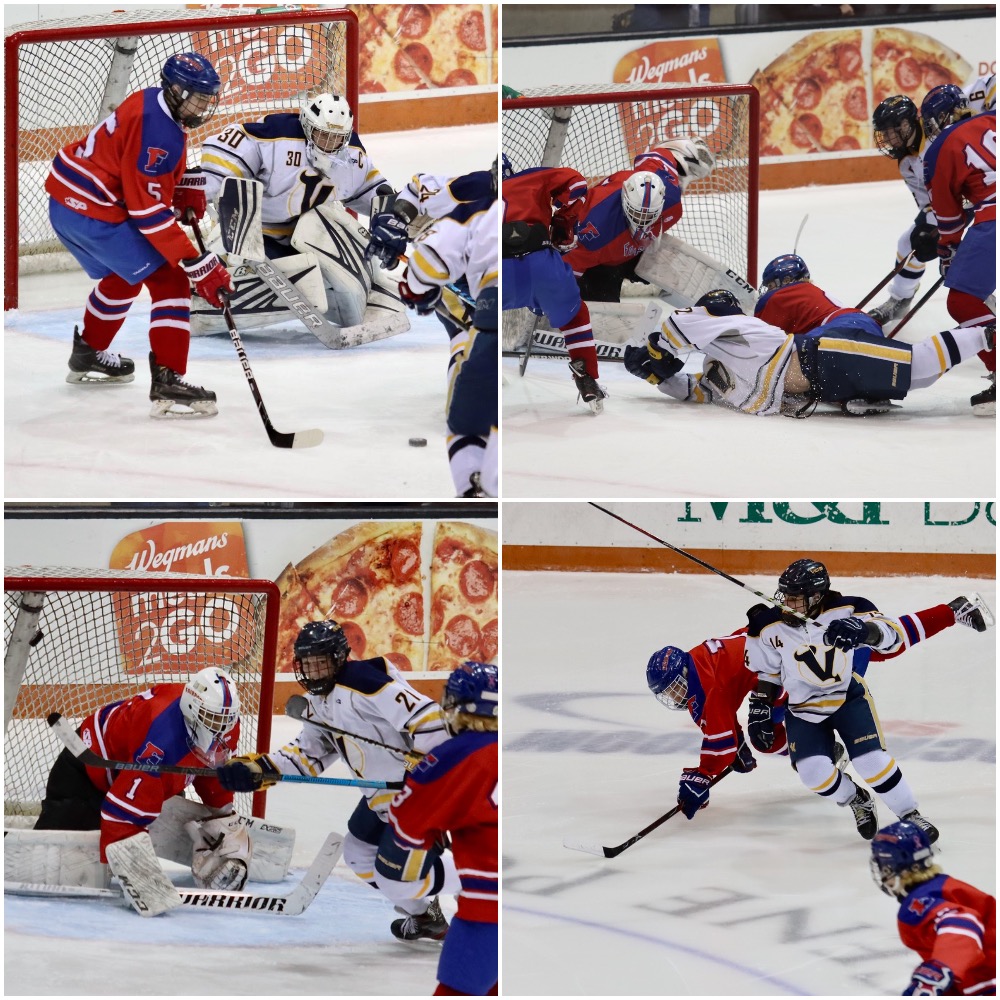 RIT's Gene Polisseni Center hosts this New York State quarter-finals matchup. Here's the breakdown:
Section V VICTOR (20-3) vs. Section III SYRACUSE (17-4-2)
When: Saturday, March 7, at 5:00pm
How they got here: Victor shut out Pittsford 3-0 in the semi-finals and rallied from a 2-0 deficit at the end of the first period to win 5-4 against rival Fairport in OT. Syracuse stopped Baldwinsville's third period two-goal effort to win Section III semifinals 3-2 and shutout West Genesee 3-0 in the finals.
History 101: Both squads earned their first state title in the past two years. Victor won the 2018 finals 5-1 over Niagara-Wheatfield. That year Syracuse lost in the first round, but came back to claim the tournament the following year, winning 4-2 over Suffern. This is the first year the teams will meet in the state tournament.
How they match up: Victor finished the regular season first in their division in both goals per game (4.65) and power play percentage (28.57 percent). Syracuse finished the regular season leading in both goals (90) and assists (119).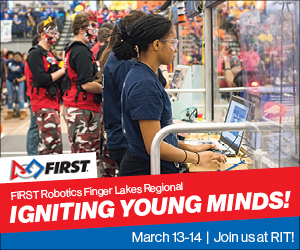 Players to watch: Victor: Seven skaters tallied more than 25 points through the regular and postseason: Sam Bresson (11 goals, 21 assists), Jack McCandless (18 goals, 13 assists), Nick Peluso (11 goals, 20 assists), Steven Armstrong (18 goals, 10 assists), Cal Lambert (13 goals, 16 assists), Andrew Haugh (13 goals, 13 assists), and Alex Parton (6 goals, 21 assists). Lambert delivered the clutch OT game winner in Section V finals to send Victor to the State Tournament.
Syracuse: Kaleb Benedict is an offensive force for Syracuse. He racked up 28 goals and 19 assists in the regular season and an additional 3 goals and 3 assists in the Section III tournament. Ryan Durand (9 goals, 31 assists) and Stephan Matro (18 goals, 17 assists) followed close behind.
Coaches: Michael Ferreri (Victor) and Neal Purcell (Syracuse)
What's at stake: The winner will move on to the NYS semifinals to face either Ithaca (IV) or Williamsville North (VI).