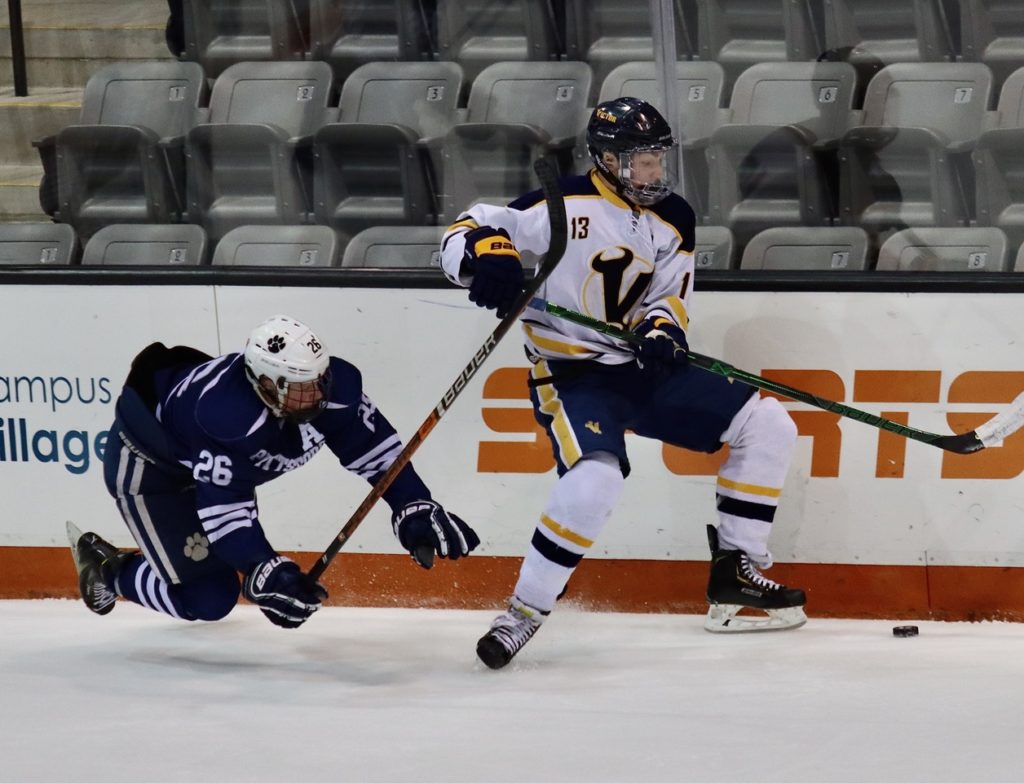 By KEVIN OKLOBZIJA
Since the puck dropped to open the hockey season back in November, the Victor Blue Devils had been invincible powerhouse in Section V.
They methodically dispatched of opponents, game after game, week after week, losing only to undefeated Skaneateles of Section III just before Christmas.
By Feb. 6 they were 17-0 against Section V foes. But then came the closing week of the regular season. The Blue Devils lost 4-3 to Penfield, then dropped the regular-season finale 4-1 to Fairport.
That's hardly the preferred way to head into the playoffs. Then again, a late-season wake-up call isn't always such a bad thing.
"It gave us a little taste of reality," senior goalie Pieter Barteise said. "We know if we lose one now, we're done."
Thanks to a stingy defense, Barteise's confident goaltending and timely scoring, Blue Devils are once again rolling.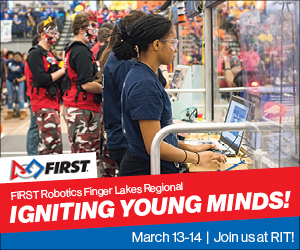 Sophomore Nick Peluso helped set up all three goals and Barteise made 19 saves as top-seeded Victor blanked No. 4 Pittsford 3-0 on Wednesday evening in the Class A semifinals at RIT's Gene Polisseni Center.
"You definitely don't like to go into the playoffs on a losing streak but our kids are very resilient," said Victor coach Mike Ferrari, whose 19-3 team plays Fairport in the sectional championship game at 3:30 p.m. Sunday at the Gene.
Unlike Victor's two regular season games against Pittsford, 6-3 and 5-1 victories, Wednesday's semifinal matchup was scoreless for nearly 14 minutes, and 1-0 until well into the third period.
The Panthers (10-9-3) had accomplished nearly everything they wanted, except create quality chances. Or any even a chance in the second period, when Victor held them without a shot.
"We really tried to slow them down, slow them down in the neutral zone," Pittsford coach Steve Thering said.
They succeeded in limiting Victor's chances, and Panthers goalie Alex Tidd was again sharp when there were breakdowns.
Victor finally scored with 1:16 left in the first period when Alex Parton slammed home a rebound on a power play.
The score didn't change until 5:26 of the third period, when Peluso found a wide-open Sam Bresson in the deep slot.
The final goal was scored by Cal Lambert into an empty net with 18 seconds remaining.
After being bounced out of the 2019 playoffs in the quarterfinals by Pittsford, Victor will attempt to win its second title in three years.
"We're all best friends," Barteise said, "and we just want to do it for each other."