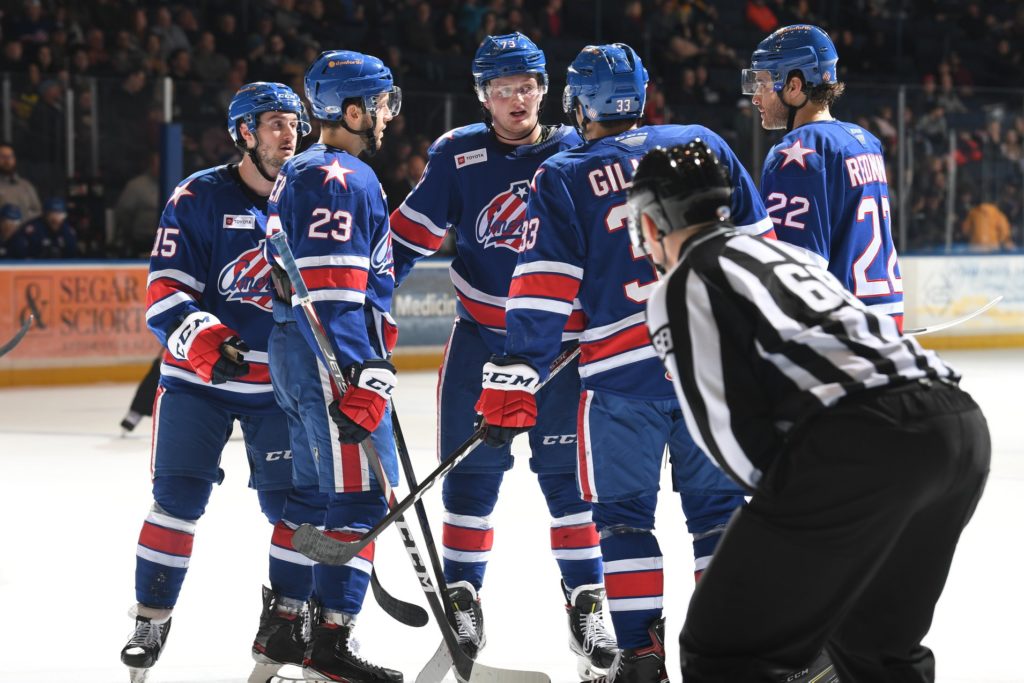 By KEVIN OKLOBZIJA
They entered the night on a roll, using a six-game winning streak to mount a threat to regain first place in the American Hockey League's North Division.
They ended the night talking about poorly they played and that they must learn from their mistakes and move on.
Despite playing a team that has been a solid rival all season, and for most of a quarter century, the Rochester Americans displayed little passion and lost 5-2 to the Syracuse Crunch on Friday night at Blue Cross Arena at the War Memorial.
Gemel Smith scored two goals and Alex Barre-Boulet had a goal and two assists as the Crunch won for just the sixth time in the past 19 games.
"Tonight was probably one of the worst games we've played all year," said rookie defenseman Jacob Bryson, who assisted on both Amerk goals, by Casey Mittelstadt and Jean-Sebastien Dea.
Because the Amerks (27-14-2-4, 60 points) generated little offense — just 24 shots, and 13 were by defensemen — the first-place Belleville Senators again have a six-point cushion in the division.
"We needed a lot more energy," coach Chris Taylor said. "We just didn't have anything tonight."
That included the puck. The Crunch limited zone time for the Amerks and rarely allowed their goalie, Spencer Martin, to face sustained pressure. Or even pressure.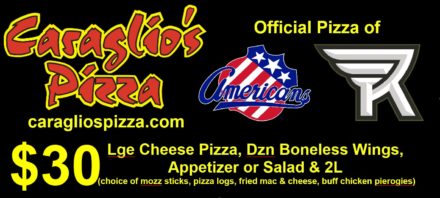 "I thought we were fumbling pucks all over the place, we lost a lot of 50/50 battles," Taylor said. "We tried to complicate things. We tried thinking something better instead of what was open."
As a result, shots were blocked or never even attempted and Martin had an easy night in goal.
His counterpart, Amerks goalie Ukko-Pekka Luukkonen, faced 29 shots and, while he made good saves, gave up at least one not so great goal.
"You can't blame him for the loss but he'd probably want one or two of those back," Taylor said.
In four games with the Amerks, Luukkonen has a 3.20 goals-against average, .895 save percentage and 1-2-1 record. Considered one of the best prospects in the Buffalo Sabres system, he ranks third in the ECHL in GAA (2.16) and seventh in save percentage (.916).
The Amerks actually led after the first period, using Mittelstadt's power-play goal off a give-and-go with Sean Malone to produce the game's first goal at 16:46.
It came off the rush, and they capitalized on knowing the tendencies of the opponent, Mittelstadt said. Because the Crunch defensemen like to stand up at the blue line to deny or slow the puck-carrier, the Amerks made the quick give-and-go at the line and Mittelstadt was behind the defense.
It was about all that worked well. The Crunch had as many goals, two, as the Amerks had shots in the first 15 minutes of the second period.
"They came out strong," Dea said, "and we didn't show up."