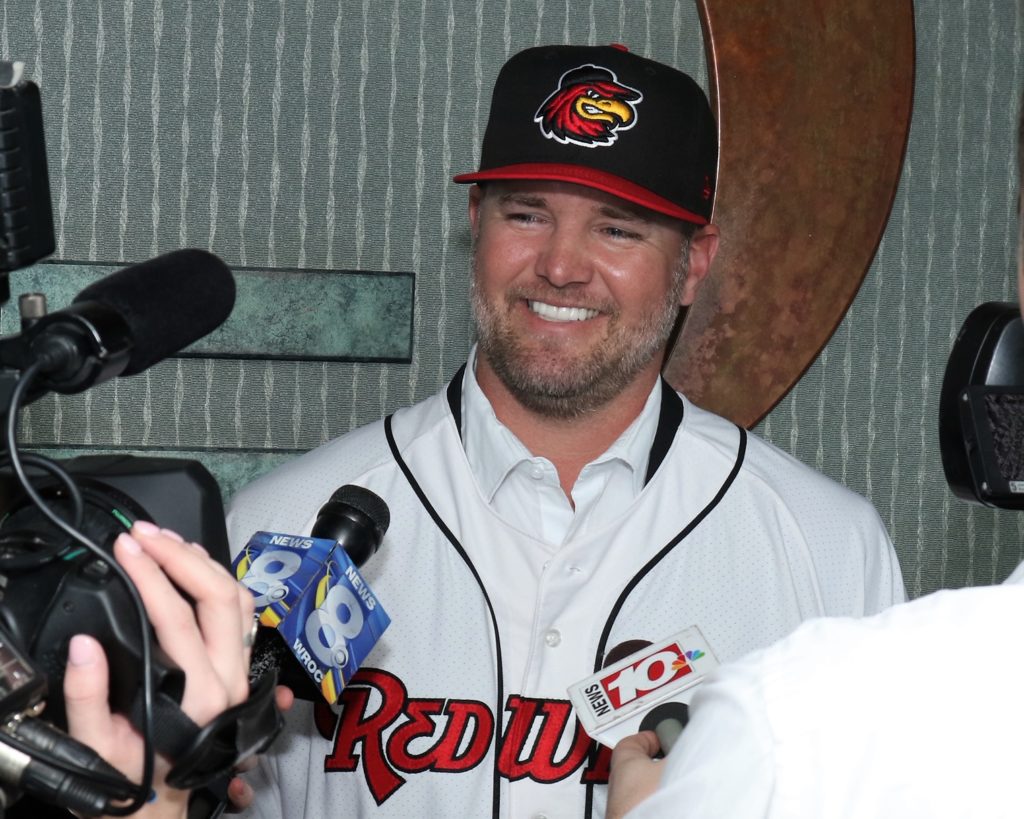 ROCHESTER, N.Y. — In the words of Rochester Red Wings President, CEO and COO Naomi Silver "It was meant to be."
With that Toby Gardenhire took the podium as the 45th manager of the Wings Friday afternoon at Frontier Field.
"I have a lot of fond memories of being here, and I'm really excited to be back," said Gardenhire who played parts of the 2010 and 2011 seasons with Rochester. "Looking forward to the season."
The son of former Minnesota Twins manager Ron Gardenhire, he went on to play seven seasons in the Twins organization.
"I grew up in the clubhouse, in the Twins clubhouse when I was a kid. My dad was a big influence on me. I always wanted to be a baseball coach. I wanted to be a player first and then a coach when I figured out that I wasn't good enough to be a player. I always wanted to be around it, be a part of the game."
Gardenhire, 37, spent the past two seasons managing Single-A Ft. Myers (2019) and Cedar Rapids (2018). Both of those teams reached the playoffs. He started his coaching career at the University of Wisconsin-Stout where he led that program from 2012-2016. Gardenhire spent part of the 2017 season as the Wings' third-base coach under then manager Mike Quade.
VIEW MORE JOE TERRITO PHOTOS HERE.
"I was a lucky kid and am lucky to be able to get the chance to do what I've always wanted to do."
An infielder by trade, Gardenhire's back-handed stab for the second out in the ninth inning helped preserve the first combined no-hitter in Wings history on July 6, 2011.
"I think I have my eyes closed on that play," Gardenhire joked after seeing it on the monitors during the press conference.
"The pinnacle of my career was coming up here. This was as high as I got. Playing these games up here, this was about as much fun as I had playing baseball."
The Red Wings open the season at home on Thursday, April 9 against Lehigh Valley.