EDISON TECH (3-7) 77
EASTRIDGE (10-2) 81
Tony Arnold scored 40 points as Eastridge outlasted Edison Tech in double overtime to win its fourth straight and eight of the last nine. Eastridge overcame a 10-point deficit in a fourth quarter that saw 12 points from Arnold. The senior guard also collected seven rebounds and seven assists. Paxton Reed added 13 points for the Lancers, and Jalen Rose Hannah scored four of his 10 points in the two overtime periods. Torrean Lewis scored 22 points to lead Edison. Timothy Brooks scored 14 points and Edgar Bass IV added 13 points for the Inventors. Other scorers — Eastridge: Mykael Miller (6), Jalan Young (6), SherRon Davis (3), Percy Robinson (3), Edison: Nahjhime Kirton (12), Mike Morgan (19), Shaheem Ellis Jr. (7).
NORTHSTAR CHRISTIAN (9-1) 81
VERTUS (4-5) 64
Ryan Garwood scored 23 points to lead Northstar, and Turner Harris scored 19 points. Andrew Newcombe hauled in 11 rebounds and handed out seven assists to go with eight points, and Khalil Iverson grabbed 15 boards in the win. Rashawn Williams led Vertus with 17 points, while Justin Smith added 14 points. Other scorers — Northstar: Sean Smith (11), Khalil Iverson (9), Gage Wheaton (3), Tim Hinds (3), Justin Baxter (2), Vertus: Jarel Dixon (10), Jason Davis (9), Shawn Hooker (8), Izarie Knight (6).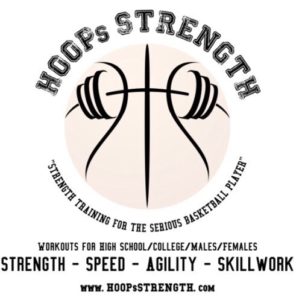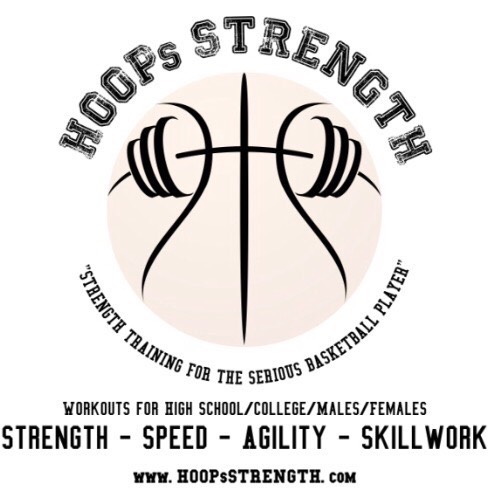 PARK SCHOOL (VI) 78
AQUINAS (8-5) 59
In the final seconds of Monday's game, Aquinas sophomore Myles Blackwood covered his face in his jersey. Multiple Li'l Irish players on the bench hung their heads. Unlike their last five games, they wouldn't finish on the right side of the scoreboard against Park. READ MORE.
GREECE ATHENA (5-7) 70
GATES-CHILI (4-6) 83
Seven players scored for the Gates-Chili Spartans, including four in double figures, in an 83-70 victory over Greece Athena – their third win in the last four games. READ MORE.
BRADFORD (10-2) 81
MOUNT MORRIS (5-5) 71
After trailing by double-digits for most of the second half, Bradford came back to beat Mount Morris and win its sixth-straight game. Foul trouble plagued Mount Morris in the fourth quarter, as four Blue Devils fouled out. Bradford shot 16-18 from the free-throw line in the final stanza. Jansel Martinez led the Blue Devils with 25 points and six assists, while Stephen Somers scored 15 points. Alexis Crespo-Lazu added 10 points and six rebounds for Mount Morris, and Josh Perez had seven points and seven rebounds. Other scorers — Mount Morris: Luis Saez (6), Joe Pagano (5), Rowan Gross (3).
SOUTH SENECA (2-7) 47
MYNDERSE (4-6) 77
Jared King and Troy Kabat each scored 17 points to lead Mynderse over South Seneca. The Blue Devils exploded for 44 points in the first half to build a 16-point lead at halftime. Twelve players got on the score sheet for Mynderse. Ira Aman led South Seneca with 16 points. Other scorers — Mynderse: Nick Jones (8), Dylan Larriza (6), Griffin Herron (5), Mike Bogart (5), Nate Sealy (5), Sammy Lorenzetti (3), Owen Barrett (3), Jake Smith (1), Kaleb Stenquist (1), Thomas Santana (1), South Seneca: Kenyan Russ (9), Matt Kenyon (8), Nick Houck (8), Gage Halsey (4).

PENN YAN (5-4) 67
WORLD OF INQUIRY (2-8) 60
Mason Kuver knocked down four three-pointers on his way to 24 points for Penn Yan. Kyle Berna added 13 points for the Mustangs, while Devon Gerhardt scored 11 points. Romel Brown scored 22 points for World of Inquiry, including five threes, while Jahlil Bell scored 17 points. Penn Yan led at the end of each quarter. Other scorers — Penn Yan: David Desorbo (6), Dominic Lafferty (4), Brennan Prather (3), Justice Jones (2), WOI: Dorian Smith (9), Tre Alexander (6), Joshua Shaw (2), Mike Maxwell (2).
ROCHESTER ACADEMY CHARTER (6-4) 59
CLYDE-SAVANNAH (6-4) 65
Cam Chance scored 28 points and pulled down 12 rebounds to lead Clyde-Savannah. Noah Rattray and Jaden McKinney each scored 12 points in the win.
WAYLAND-COHOCTON (5-6) 59
PERRY (5-5) 57
Wayland-Cohocton earned its second-straight win in a game that was tight the whole way. The Eagles led by two points at the end of the second and third quarters before preserving the lead at the end of the game.
ITHACA (IV) 59
BISHOP KEARNEY (3-10) 73
Miles Monchecourt scored 12 of his game-high 32 points in the first quarter as Bishop Kearney jumped to a double-digit lead. Monchecourt connected six times from the floor in the opening period including a trio of 3-pointers to help Kearney grab 23-11 advantage after the opening eight minutes. The senior added 12 more points in the second stanza, and BK took a 31-11 lead into halftime. Miles Rose added 12 points for the Kings. Deiontray Dixon and Antwan Williams had seven apiece in the win. Jalen Grayson chipped in five points. Mike Gentile (4), Quentin Evnas (2), Tyrese Kang (2) and Nicholas Mulford (2) rounded out the scoring for Kearney. Freshmen Justin Yearwood and Sincere Clemons paced Ithaca with 11 and 10 points respectively.
CHESTERTON (6-4) 43
MARION (0-11) 35
BLOOMFIELD (4-6) 53
MIDLAKES (4-7) 55
PALMYRA-MACEDON (5-6) 49
NORTH ROSE-WOLCOTT (2-6) 38
SODUS (6-4) 57
DUNDEE (5-7) 58
OAKFIELD-ALABAMA (5-4) 64
ATTICA (5-5) 55
PEMBROKE (5-5) 61
KENDALL (1-8) 39
WHITESVILLE (1-7)
FRIENDSHIP (1-8)
HOUGHTON (4-1)
ANDOVER (3-4)