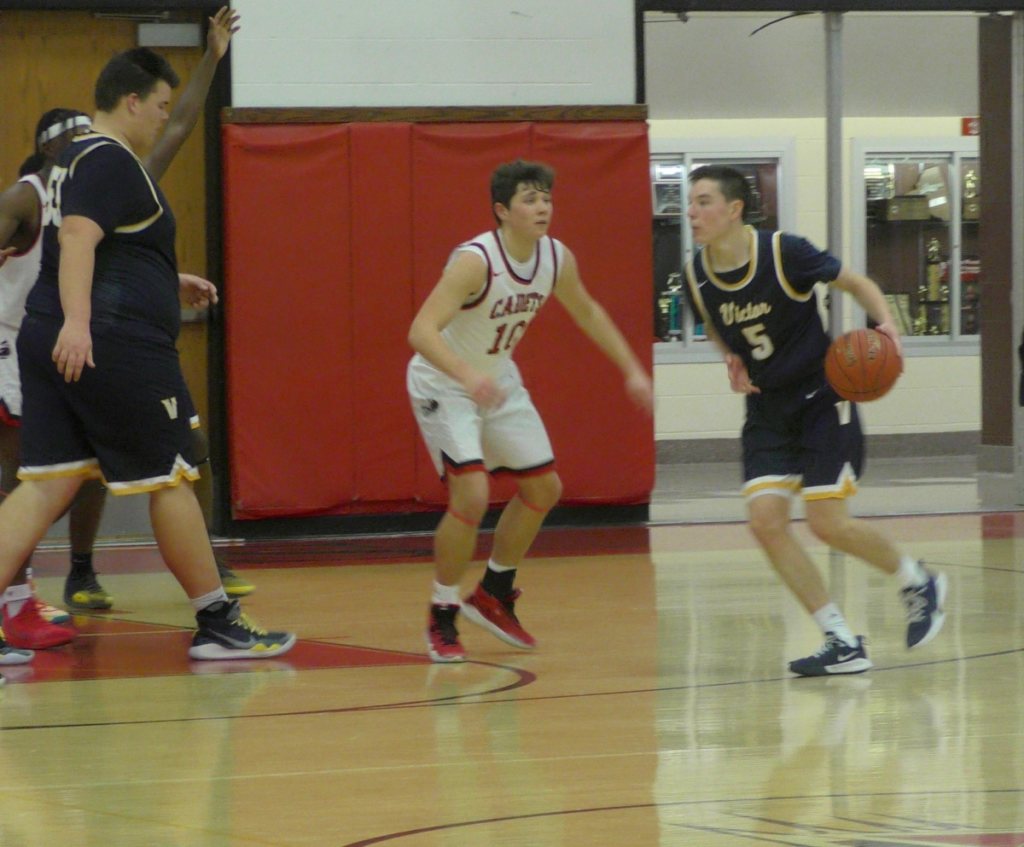 SCHOOL OF THE ARTS (6-5) 81
BISHOP KEARNEY (2-10) 77
Ethain Clarke-DeSouza scored his 1,000th high school point in a win over Bishop Kearney while leading the way with 32 points overall for SOTA. READ MORE.

MARCUS WHITMAN (7-4) 51
EARLY COLLEGE (2-8) 44
Jordan Lahue notched team-highs of three long-range shots and 19 points as Marcus Whitman snapped a two-game skid. Noah Hildreth added 10 points. For Early College, Jovan Sargent scored a team-high 12 points. Jaequon Nesmith and Joe Williams netted 10 apiece. Other scorers – Marcus Whitman: Aidan Royston (7), Liam Prendergast (5), Connor Tomion (5), Zack Lovejoy (3), Seth Benedict (2), Early College: Marquis Crawford (8), Jamari Williams (4)
WORLD OF INQUIRY (2-7) 66
VERTUS (4-4) 44
Romel Brown scored 16 of his 19 points in the first half as World of Inquiry snapped a four-game losing streak. The junior guard knocked down four shots from behind the arc. Jeshua Shaw netted 15 of his 18 points in the second half as the Griffins outscored the Vertus Warriors, 34-21. Jahlil Bell added 12 points. For Vertus, Shawn Hooker produced a team-high 15 points. Rashawn Williams netted 11. Other scorers – World of Inquiry: Kevonne Fountain (8), Amani McCray (5), Amir Hobbs (4), Mike Maxwell (2), Vertus: Xalen Lucas (7), Jarel Dixon (4), Justin Smith (4)
AQUINAS (7-4) 98
GLOBAL CONCEPTS (VI) 48
Wesley Henderson led six players in double figures with 21 points and four long-range shots in three quarters for Aquinas. Myles Blackwood netted 16 of his 18 points in the first half as the L'il Irish raced to a 50-24 lead. Gabe Miller scored 13 of his 15 points in the first 16 minutes of game action. Jack Bleier netted 12 points and Jack Forsythe 11. Will Scanlon added 10 points – all in the second half. For Global Concepts (VI), sophomore forward Jesus Alvarez scored 21 points. Other scorers – Aquinas: Mykel White (4), Shannon Sims (3), Channing Owens (2), Global Concepts: Myke'l Brown (6), Daquantae McDuffie (6), Jahiem Knightner (5), Car're Rucker (3)
ROCHESTER PREP (2-6) 50
AVON (7-2) 52
CHARLES G. FINNEY (4-8) 74
NORTHSTAR CHRISTIAN (8-1) 112
Sean Smith led six players in double figures with six three-pointers and 23 points for Northstar Christian. The junior guard handed out eight assists as well. Tim Hinds made four long-range shots as part of his 16 points. Andrew Newcombe and Gage Wheaton scored 14 apiece. Newcombe corralled 15 boards and dished out 10 assists for his first career triple-double. Turner Harris and Ryan Garwood both netted 12 points as well. For Charles G. Finney, Markus Robinson exploded for 54 points on 23 made field goals, including four from beyond the arc. The freshman guard scored 15 in the first quarter, six in the second, 12 in the third and 21 in the fourth. Other scorers – Northstar Christian: Josiah Bradley (8), Khalil Iverson (8), Justin Baxter (3), Jotaro Reffell-Pugh (2), Charles G. Finney: Matt Magliato (6), Tremell Hale (5), Cairo Vargas (5), James Sidorishin (2), Justice Smith (2), Connor Torrell (2)
BRIGHTON (3-7) 67
GREECE ATHENA (5-6) 76
Leading by one at halftime, the Trojans limited Brighton to three points over their first nine possessions of the third quarter, a stretch in which Athena forced five turnovers. READ MORE.
WEBSTER SCHROEDER (4-7) 60
PENFIELD (8-2) 73
Dyllon Scott scored 32 points and grabbed 10 boards as Penfield bounced back from Wednesday's loss. RJ Wilkins had his own double-double of 21 points and 10 rebounds.
FAIRPORT (5-5) 54
RUSH-HENRIETTA (5-3) 66
Nine players scored for the Rush-Henrietta Royal Comets in their third win in the last four games. Jalen House led with three shots from behind the arc and 13 points – all of which came after the opening period. Jevonte Williams and Raphael Williams, Jr. scored nine points apiece. For Fairport, Jack Lindstrom and Stefan Milinkovic knocked down three long-range shots apiece. Milinkovic scored a game-high 18 points and Lindstrom 11. Max Molisani netted eight of his 12 points in the first half. Other scorers – Rush-Henrietta: Quinn Hargrave (8), Eddie Beverly (7), Mason Giorgione (6), Nyles Goodwin (6), Chris Sleeper (5), Gabe Wright (3), Fairport: Ryan Lucey (8), Kevin Gibson (5)
VICTOR (10-0) 71
HILTON (7-2) 39
The Victor Blue Devils held the Hilton Cadets to 18 second-half points and rolled to their eighth double-digit victory of the season. Matt Caggiano netted 13 of his 16 points in the final two stanzas. Chase Dickens and CJ James scored 13 points apiece. Phil Nwugwo added 10. Victor held two of its three opponents this week to less than 20 second-half points. For Hilton, Najier Daniels produced all 13 of his points after the opening period. Other scorers – Victor: Will Stone (8), Will Tehan (4), Connor Williams (4), Jaxen Roth (3), Hilton: TahJae Hill (7), Colin Burkis (6), Preston Prince (6), Jason Story (3), Landon Ciliberto (2)
GREECE OLYMPIA (0-9) 47
BATAVIA (7-2) 53
PITTSFORD MENDON (6-2) 65
BROCKPORT (7-3) 46
Jacob Shadders poured in 33 points and collected 10 boards for Pittsford Mendon. The junior guard connected on nine shots from inside the arc and 9-of-11 free throws. Jackson Green netted 12 of his 14 points in the second half as Pittsford Mendon outscored Brockport, 39-21. For Brockport, Shamar Lee had 11 points. Troy Liebert pitched in 10. Other scorers – Pittsford Mendon: Caleb Arena (7), Kyle Hennessey (6), Luke Hoyser (2), Nate Strauf (2), Isaiah Cotton (1), Brockport: Esten Schalge (6), Ryan Judd (5), Samuel Velletri (5), Oscar Vandetta (4), Matt Rennie (3), Kevin Lawrenz (2)
IRONDEQUOIT (6-3) 66
CHURCHVILLE-CHILI (4-6) 64
Keenan Robertson converted the go-ahead three-point play to give Irondequoit its third straight win. The junior forward made eight shots from inside the arc and 7-of-9 free throws for a game-high 23 points. Nick Leonardo knocked down three long-range shots as part of his 11 points. Amauri Smith added 10 points. For Churchville-Chili, Marcus Postell netted seven shots from inside the arc as part of his team-high 18 points. Griffin Stella scored 14 points and John Keele chipped in 10. Other scorers – Irondequoit: Connor Shafer (9), Luke Melidona (4), Jaleel Davis (2), Jordan Kimble (1), Churchville-Chili: Kamerin Poromon (9), Collin Cantrell (8), John Bagley (3), Davian Pride (2)
PITTSFORD SUTHERLAND (5-3) 56
GREECE ARCADIA (0-10) 43
Ben DiGiovanni scored 21 points as Pittsford Sutherland snapped a two-game skid. Jake Priesser added 16 points. For Greece Arcadia, Evan Insley and Gabriel Taylor scored 11 apiece. Other scorers – Pittsford Sutherland: Garrett Glanton (6), Jaylyn Moorehead (6), Will Klenk (4), Patrick Smelt (1), Greece Arcadia: Anthony Stephenson (9), Jerell Robinson (8), Adrian Ortiz (2), Vincent Cacia (2)
GATES-CHILI (3-6) 78
WEBSTER THOMAS (4-5) 53
Adam Williams poured in 31 points in three quarters to lead Gates-Chili to its second win in the last three games. The junior forward scored 12 in the opening period, eight in the second and 11 in the third. Devin Walton netted all 21 of his points after the first quarter in which Gates-Chili led, 15-10. The senior guard made three long-range shots. Mitchell Harris added 10 points. For Webster Thomas, Andrew Mason knocked down six three-pointers as part of his 26-point night. Other scorers – Gates-Chili: Kobe McCray (6), Spencer Glenn (4), Jaime Smith, Jr. (4), Terrace Walker, Jr. (2), Webster Thomas: Jackson Kulik (7), Aristo Visca (7), Dannie Palmer (6), Evan Mitchell (4), Tyler Williams (3)
EASTRIDGE (9-2) 78
HONEOYE FALLS-LIMA (6-5) 60
Tony Arnold scored 19 of his team-high 22 points in the first half as Eastridge surged to a 49-33 halftime lead. Paxton Reed and Jalen Young netted 13 points apiece. Percy Robinson chipped in 10. SherRon Davis (5), Ellington Hall (5), Mykael Miller (5) and Jalen Rose-Hannah (5) rounded out the scoring for the Lancers. For Honeoye Falls-Lima, Patrick Lustyk led with 28 points and six boards. Nolan Smith netted 16 points and collected six rebounds as well. Hayden Smith (7), Josh Vogt (5) and Turner Kamm (4) rounded out the scoring for the Cougars.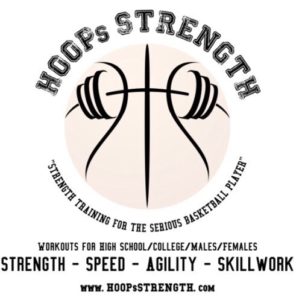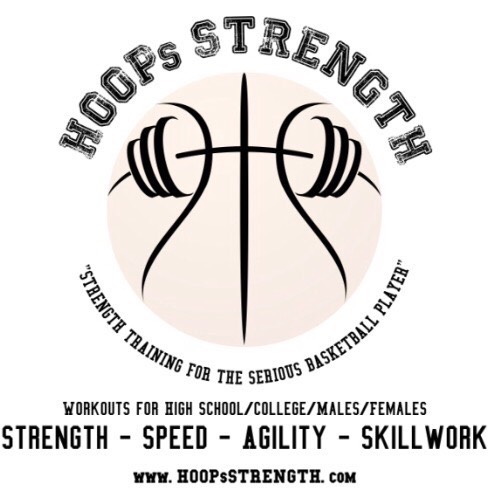 ADDISON (6-4) 63
ALFRED-ALMOND (4-6) 37
Cade Heysham scored all 15 of his team-high points in the second half to lead Addison. The junior forward connected on three long-range shots. Blake Driskell hit three baskets from beyond the arc as well en route to 13 points. For Alfred-Almond, Isaac Little netted 10 of his game-high 16 points in the third quarter. Other scorers – Addison: Trevor Knapp (9), Gage Ames (7), Mike Benjamin (4), Tim Smith (4), John Stierly (4), Sully Harrington (3), Ronnie Dailey (2), Justin Hendrickson (2), Alfred-Almond: Jonas Kays (9), Kevin Dunning (5), Ty Kenny (4), Blake McMichael (3)
HAMMONDSPORT (4-4) 56
BRADFORD (9-2) 69
Blai Crespo netted a game-high 25 points as the Bradford Braves reeled off their fifth straight double-digit win. Jordan Sutryk scored 19. For Hammondsport, CJ Hill produced a team-high 14 points. Chris Becker pitched in 13 and Zak Davis 12.
PENN YAN (4-4) 41
WAYNE (8-1) 52
CANISTEO-GREENWOOD (3-6) 51
PRATTSBURGH (9-1) 75
Mason Putnam followed up his strong performance on Monday with a 41-point explosion for Prattsburgh. The senior guard scored 10 in the opening period, 13 in the second, 10 in the third and eight in the fourth. Putnam knocked down five three-pointers and 6-of-7 free throws as well. Kris Johnson pitched in all 10 of his points after the first quarter in which Prattsburgh led, 19-15. For Canisteo-Greenwood, Hunter McCaffrey led three players in double figures with 16 points. Roque Santiago scored 11 points and Blake Updyke 10. Other scorers – Prattsburgh: James Crowder (9), Ammon Anderson (6), Henry DeVoe (5), Chris Hively (4), Canisteo-Greenwood: Jose Alvarez (3), Corey Barker (3), Cole Ferris (3), Caleb Odell-Oriend (3), Ayden Burd (2)
KESHEQUA (2-8) 54
ARKPORT-CANASERAGA (0-8) 23
GENEVA (7-2) 64
NEWARK (6-4) 45
Devon Martin connected on seven shots from inside the arc and 8-of-10 free throws as part of his 25-point game for Geneva. Jagger Kerr scored all 19 of his points in the first 24 minutes of game play and made three long-range shots. Geneva has won five of its last six games. For Newark, Josh Green scored 10 points. Other scorers – Geneva: Nasir Harrison (9), Liam Ryan (5), Nate Askin (3), Nick Askin (2), Parker Bossard (1), Newark: Adam Lombardi (9), Carter Steve (7), Devin Agosto (4), Blade Case (4), Raeshawn Howard (4), Aaron Rodney-Spencer (2), Julius Teabout (2), Simon Vermeerrsch (2), Stevie Brown (1)
PALMYRA-MACEDON (4-6) 36
WATERLOO (6-3) 57
GENESEO (8-3) 56
LIVONIA (5-5) 57
Alex Minnehan banked in a buzzer-beating three-pointer as Livonia rallied from a six-point, fourth-quarter deficit in the crosstown rivalry. Geneseo's Adam Wright made a backdoor layup for a 56-54 lead with 4.5 seconds left. Minnehan sprinted up the court and knocked down the shot from the top of the key. For the game, Minnehan scored 19 points, handed out three assists and swiped three steals. Shawn Minnehan had 12 points, four boards and three assists. Troy Galbraith added eight points and eight rebounds. For Geneseo, Wright scored a game-high 22 points. Noah Reilly pitched in 14.
LIVONIA BASKETBALL: In a crosstown rival game, the @LivoniaBball Dawgs beat Geneseo on a 3 pt. Bucket at the buzzer by Alex Minnehan. The Dawgs come away with a 57 to 56 win. @PickinSplinters @jjDandC @TrabsMatt @StevieJ_ROC @AthleticsLCS @livcosports pic.twitter.com/TD5e89g0L5

— Mark Smith (@smittyMD20) January 11, 2020
CALEDONIA-MUMFORD (9-2) 61
HORNELL (9-1) 71
Chase Freeland led four players in double figures with 22 points as Hornell won its fourth straight and snapped Cal-Mum's nine-game streak. Connor Smith scored 12 points while Colin Buisch and Tanner Stutzmen added 10 apiece. For Caledonia-Mumford, Vin Molisani netted a game-high 24 points along with three assists, three boards and three steals. Kyle Wade pitched in 17 points and grabbed seven rebounds. Troy Kolb added four points and seven boards.
PERRY (5-4) 37
LETCHWORTH (7-3) 44
PAVILION (1-7) 30
HAVERLING (6-4) 66
WAYLAND-COHOCTON (4-6) 72
DANSVILLE (3-7) 57
WILLIAMSON (3-6) 37
AVOCA (9-1) 65
Three players scored in double figures in the first three quarters for Avoca. Jonathan Jensen knocked down three long-range shots as part of his 18 points. Devin Stowe made eight shots from inside the arc for 16 points. Brady Brandow pitched in 12 points. For Williamson, Lucas Jackson produced nine points. Other scorers – Avoca: Percy Hopkins (7), DeJay Hammond (4), Tristian Stark (4), Michael Hoad (2), Jordan Slayton (2), Williamson: Cody Beland (6), Patsy Catalano (6), Evan Blakenberg (5), Andrew Brandt (5), Andrew Rivers III (4), Thomas Moran (2)
THE GOW SCHOOL (VI)
LIMA CHRISTIAN (1-7)
JASPER-TROUPSBURG (6-3)
CAMPBELL-SAVONA (2-7)
MIDLAKES (3-6)
MYNDERSE (2-6)
SCIO (6-1)
FILLMORE (6-1)
FRIENDSHIP (1-7)
WHITESVILLE (0-7)