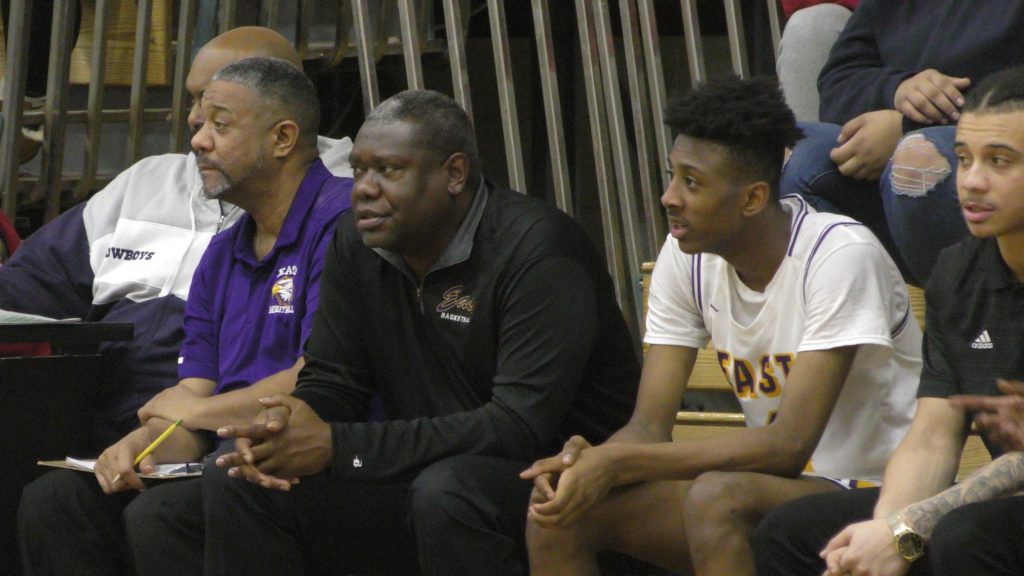 By PAUL GOTHAM
ROCHESTER, N.Y. — Darrell Barley stood near midcourt moments after his East High Eagles won their ninth game of the season. The 17th-year head coach rattled off names of former players like they had suited up in the evening's contest: Dontay Caruthers, Jerrold Brooks, Branden Albert, Keion Mitchem and Nate Brumfield.
On a night when he reached a personal milestone, the 17th-year head coach didn't hesitate to deflect credit to his current and former players.
"It means a lot," Barley said after East's 82-43 win over World of Inquiry, the 300th victory in his career. "All the kids that I've coached. I'm just so proud of what we've done here. To have even some of my ex-players (Brandon Caruthers and John Ivy) on my staff as well as seeing some of my ex-players, it means a lot."
East sprinted to a double-digit lead less than four minutes into Wednesday's contest and led by 17 at half before pushing its advantage to 20 early in the third quarter.
The outcome was never in question.
Congratulations to Darrell Barley. Career victory No. 300 @GoEastEagles @Griffs_MBB pic.twitter.com/q8woyKmgbr

— Paul Gotham (@PickinSplinters) January 9, 2020
"It's nice to win with everyone playing," he added. "Everybody that comes to practice got in the game. We're just trying to build something here as a team. No one cares about points. As long we play hard and get the victory that's what it's all about."
Barley's sons Damani and Kaori combined for 22 points in the win. Damani, a sophomore, had 13 points. Kaori, a senior, added nine points.
"At the end of practice yesterday, he was like this probably will be my 300th win," Kaori said with a smile. "'Maybe y'all could win this for me.' We went out tonight knowing that we had  to get this win.
"It's a great feeling knowing that he's accomplished, 300 wins. I watched my older brother (Darrell, Jr.) play for him and now I play for him and all my role models have played for him. It's just like a good feeling."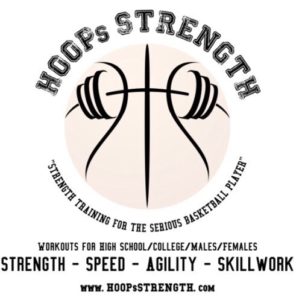 Barley starred at East during the late 80s and early 90s under Hall of Fame coach Sal Rizzo. He went on to Canisius College where he earned Metro Atlantic Athletic Conference (MAAC) Rookie of the Year and eventually Player of the Year. He led the Golden Griffins to the NCAA Tournament.
After playing in the Continental Basketball League, he returned to East to teach and coach. His teams have won 12 league titles and six sectional championships. His 2013-14 squad advanced to the NYS Class A finals.
"To win here, to be able to come back and work here and teach here is a blessing," he said. "A lot of people in Rochester, a lot of kids for city basketball want to come to East. I know McQuaid has done a great job. We always have great battles with them. Bishop Kearney has guys playing Division I and will be in the NBA. But all those guys love playing here at East because of the atmosphere."
Zack Harris-Scott scored six of his game-high 24 points in the first quarter. Sophomore Justus Ross-Simmons added six points inside as the Eagles led 20-8 after the first eight minutes of play.
Zach Harris-Scott with the second-chance flush. End 1: @GoEastEagles 20 World of Inquiry 8 pic.twitter.com/uvA4BCc3JJ

— Paul Gotham (@PickinSplinters) January 8, 2020
The Eagles scored the last six of the first half with Damani Barley taking a pass from his brother Kaori and drilling one of his three 3-pointers on the night.
"To have my own kids be a part of this means a lot. That's a great feeling. Not too many guys get to coach their own kids."
Ross-Simmons scored 15 points in the game. Kai McCullough had five. Clinique Jackson and Exavier Roberts scored three apiece.
Justus Ross-Simmons. Shiver. Me. Timbers. pic.twitter.com/yO1ceJa0pD

— Paul Gotham (@PickinSplinters) January 9, 2020
Jeshua Shaw paced World of Inquiry with 17. Dorian Smith added 13. Jahlil Bell added seven points. Amani McCray and RoyDel Nicholson had one point apiece.
As for whether Barley is thinking about the end of his career, consider his comments about Desmond Williams who came off the bench late in the game and scored  four points including his first dunk at the varsity level.
"He's come a long way. He guards Zach (Harris-Scott) every day in practice, and it's starting to pay off. I know in the future we're going to need him come next year."