BRIGHTON (3-6) 56
SPENCERPORT (4-7) 53
After losing to Spencerport two games ago, Brighton denied the chance at a Ranger repeat to halt its losing streak at three. Senior Matthew Falter led the Barons with 12 points. It was the senior guard's first game of the season due to injury. Lukas Stanat scored eleven points, Tyler Ortiz collected eight and Thomas Passawe and Aiden Lazenby split 14. Sam Zarkowsky and Nathan Martin finished with six and four points, respectively. For the Rangers, Patrick Uebelacker notched 16 of his 21 total points in the first half. Ben Reding followed with 11 points, Gino Pellett with seven and Gianni Pellete with six. Alex Anderson and Jon Tayler both scored three while Andre Mariantetti added a basket's worth in the match.
UNIVERSITY PREP (9-2) 71
BISHOP KEARNEY (2-9) 47
UPrep head coach Demond Stewart has tried to instill a three-word mantra in his team this season: "Sharing is caring." He figures it translates everywhere — dishing the ball to your teammates leads them to do the same for you, and it pushes the Griffins to pick each other up defensively, too. READ MORE
ROCHESTER PREP CHARTER SCHOOL (2-5) 87
C.G. FINNEY (4-7) 85
C.G. Finney's Markus Robinson led all scorers with 65 points, yet Rochester Prep pulled away with the overtime victory. Robinson becomes the fifth player in Section V boys basketball history to break 60 points, tying the section's single-game record set by Cuba's Gordon Enderle in 1978-1979. Six players reached double-digits to lead the Tigers. Finesse Simmons had the team-high with 16, Jami Walker followed with 13 and Jaquis Robinson and Sandro Bourdo both contributed 12. Jalil Morris finished with 11 points and Emanuel Graham scored 10 as well. Helen English and Josh Heath rounded out scoring with eight and five respectively. For C.G. Finney, Tremell Hale scored eight points, Matt Magliato netted five and Cairo Vargas added three. James Sidorishin and Justice Smith finished with two apiece.
MIDLAKES (3-6) 59
GENEVA (6-2) 69
MYNDERSE ACADEMY (2-6) 64
PENN YAN (4-3) 74
WATERLOO (5-3) 43
WAYNE (7-1) 51
Wayne battled back from a 16-point deficit in the third quarter to snap Waterloo's five game win streak. Thomas Blankenberg and Tyler Reynolds propelled the comeback with 29 second-half-points including five three-pointers. Reynolds finished with 19 points on two-of-two free throw attempts, a field goal and five shots from long range. Blankenberg netted 18 of his 20 points in the second half alone. Nathan McKenna and Devon Forrest each made a three and finished with five points. Brian Sills scored two for the Eagles as well. For Waterloo, John Lawrence led the Indians with 12 points. Michael Hubbard scored nine of his 11 points on three's in the second quarter. Julian Ruiz also reached double-digits with 10. Devin Felber and Joel Kraft both added four apiece while Kyle Slywka contributed two.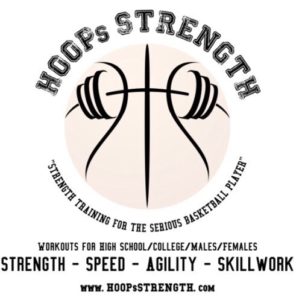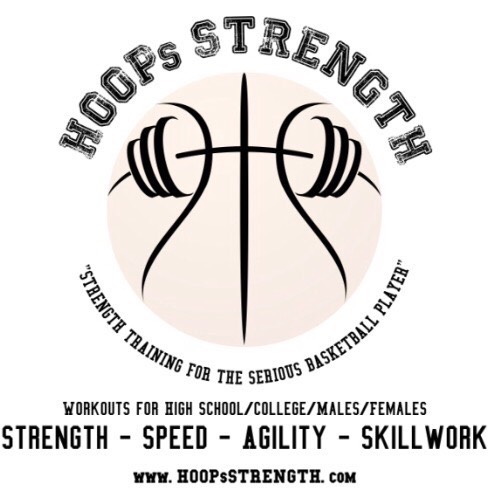 NAPLES (1-9) 28
HONEOYE (6-4) 55
Jack Reynolds, Logan Thomas and Dom Trippi all reached double figures to propel Honeoye to victory. Reynolds collected a double-double with 10 points, 15 rebounds and four assists. Along with seven rebounds, Trippi scored 10 of his 14 in the first half. Thomas netted 10 points, snagged five rebounds and had four steals. Jared Walden (7), Alex Jarosinski (6), Jake Jarosinski (3), Cam Allison (3) and Zach Hallison (2) all added points for the Bulldogs. Ben Green finished with a 10 point, 11 rebound double-double in the losing effort. Ryan Lester followed with nine points, using seven in the second half. Mason Martin scored four, Cam Hann and Leif Stone split four and Brayten Lane added a free throw for the Big Green.
MARCUS WHITMAN (6-4) 48
HORNELL (8-1) 61
Chase Freeland collected 21 points to extend Hornell's win streak to three games. The senior went 6-of-7 from the free throw line and added a three-pointer in the winning effort. Collin Buisch scored fifteen points and only missed one on his eight free throw attempts as well. Jackson White and Tanner Stutzman contributed with 11 and 10 points, respectively. Conor Smith had four for Hornell as well. For Marcus Whitman, Liam Prendergast scored 14 points all on field goals. Noah Hildreth followed with nine while Jordan Lahue and Connor Tomion added eight apiece. Seth Benedict tallied five and Aidan Royston added four in the losing effort.
SOUTH SENECA (2-5) 33
RED JACKET (10-0) 60
EAST ROCHESTER (6-5) 66
MARION (0-9) 43
LEROY (6-3) 45
CALEDONIA-MUMFORD (9-1) 75
Adam O'Donoghue drilled seven shots from deep and Joey Laursen registered a triple double to propel Cal-Mum to its ninth straight win. O'Donoghue scored 14 of his 23 points in the first half. Laursen finished with 19 points and 11 rebounds. Vinny Molisani followed with 17 points and five rebounds, along with four assists and four steals. Kyle Wade notched eight points with six assists and Hunter Parnell scored five to round out scoring for the Raiders. In its first loss in four games, LeRoy was led by Ethan Beswick with 23 points. Grant Gilligan had five as well.
Quote from Caledonia Mumford Head Coach – Dan Dickens
"Defensively we started slow giving up seven baskets, but the second quarter on was much better for us as a team. OD [O'Donoghue] really sparked us tonight with his outside shooting and we were able to get into transition to get some easy buckets as well."
KESHEQUA (1-8) 41
AVON (6-2) 68
PAVILION (1-6) 40
LETCHWORTH (6-3) 62
ATTICA (4-4) 52
PEMBROKE (4-5) 49
A trio of players reached double figures for each side, but Attica held on to even its record at four. Tyler Meyer led the charge with 15 points, seven assists and seven rebounds. Ayden Goll and Adam Bukowski netted 10 points apiece for the Blue Devils. Adam Dulski collected 14 points while Noah Godzala and Garrett Totten each added 13 for the Dragons.
ELBA (6-2) 53
BATAVIA-NOTRE DAME (5-2) 58
After finishing the first half with two points, Gabe Macdonald accounted for 16 of his team's 34 points in the second half as the Fighting Irish won for the fourth time in five games. Mark Sanders went 4-for-4 on free throws while Keith Szczepanski and Cody Henry split 20 points. Colin McCulley finished with eight points using two makes from long range. Colton Dillon led Elba and all scorers with 23 points. Zach Marsceill drilled four three-pointers and finished with 15 points. Jayden Hughes added seven, Andrew Hare and CJ Gottler both swished a three and Caleb Scouten netted two points.
KENDALL (1-6) 48
LYNDONVILLE (6-2) 96
BYRON-BERGEN (6-3) 71
OAKFIELD-ALABAMA (4-3) 69
BOLIVAR-RICHBURG (4-5) 42
SCIO (6-1) 52
HOLLAND (6-2) 52
FILLMORE (6-1) 57