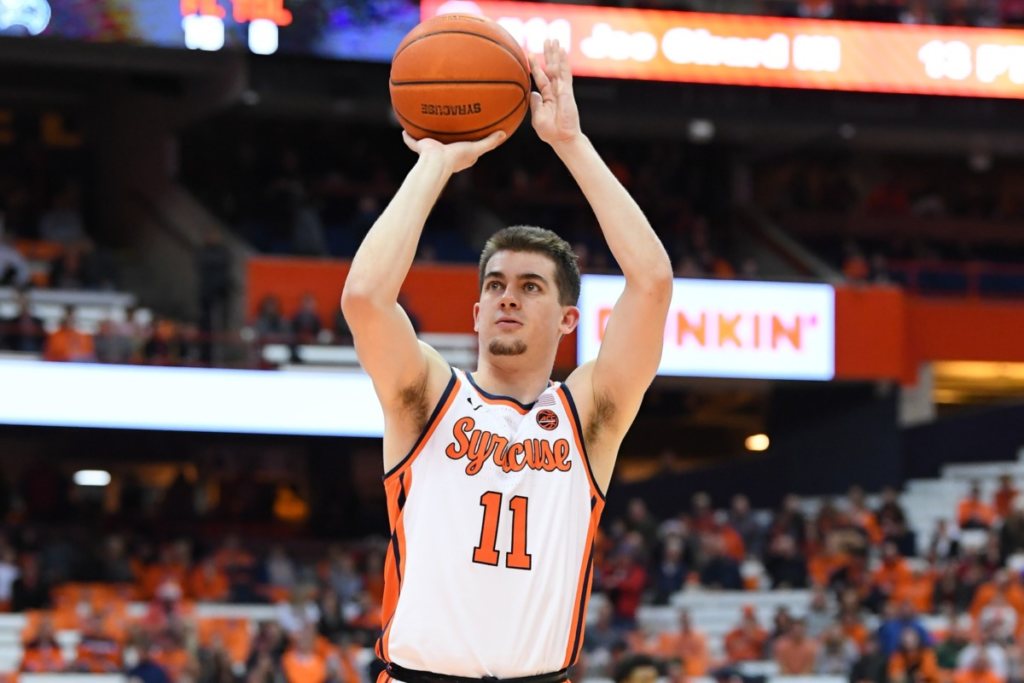 By BILLY HEYEN
In an alternate universe, one where the referee's whistle blows once more and sends Joe Girard III to the foul line with a chance to tie the game, Syracuse might've opened the new year with a memorable win. It would've been a signature moment for the freshman point guard from Glens Falls.
Instead, the whistle didn't blow and the final buzzer sounded. Syracuse's program-record tying 15 made 3-pointers would amount to no more than a loss, just as Girard's response to being stepped over by Notre Dame's Prentiss Hubb wouldn't be quite enough.
This is called a flop on the JG3 make and #Syracuse loses by a point. pic.twitter.com/s3HjhHbUss

— Billy Heyen (@BillyHeyen) January 4, 2020
The Orange (8-6, 1-2 Atlantic Coast) fell, 88-87, to the Fighting Irish (10-4, 1-2) on Saturday in the Carrier Dome. Girard finished with 20 points, including a second-half burst of 10 points after the technical foul on Hubb. Both teams shot 15-of-31 from long range in a game that was close from start to finish, and Syracuse missed out on a win to start the resumption of ACC play.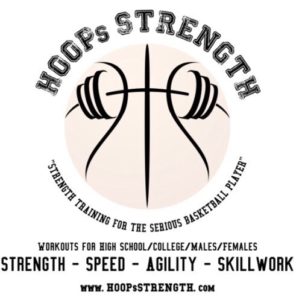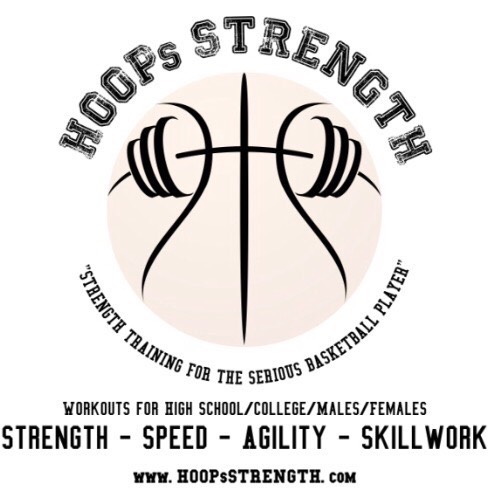 "Both teams played great offense and hit big shots," SU head coach Jim Boeheim said postgame via Syracuse Athletics' Youtube.
At one point in the first half, Notre Dame led, 23-14. Syracuse went on a run then to take a 34-28 lead later in the half. But for the most part, the game was close and within one or two possessions. If the Orange were to win, there'd need to be a difference maker.
In fact, there were nearly multiple. Buddy Boeheim hit seven 3-pointers and led SU with 23 points. Elijah Hughes had 19 of his own, including an 8-0 individual run in the first half. Marek Dolezaj scored 13 points with eight rebounds and seven assists. But it was Girard that nearly pulled it out for Syacuse.
With about five and a half minutes remaining Saturday, Girard fell to the ground away from the play as others battled for the rebound. Notre Dame's Hubb looked down at him, appeared to say a few words, and then stepped over Girard. Referees immediately called a technical foul on Hubb.
Prentiss Hubb gets the technical for "taunting and stepping over the player", that player being Joe Girard III. Right side of the screen below. pic.twitter.com/YgcehCHgHX

— Billy Heyen (@BillyHeyen) January 4, 2020
Girard drained the two free throws, which made sense – he's cashed 39-of-41 foul shots on the season. Then, with the spotlight on him, Girard rose to the moment.
"I just like to compete," Girard told Syracuse Athletics postgame. "Usually when someone challenges me, he steps over me, it's gonna fuel my fire and make me want to compete even more and try and help the team win."
First he nailed a pull-up jumper in Hubb's face. Then, Girard nailed a left wing 3-pointer with Hubb closing out. Finally, Girard hit another 3, this time from the top of the arc, forcing a Notre Dame timeout.
"He just started making shots," Boeheim said of Girard. "He can do that. He got going. He got hot. He can do that."
Girard strutted back down the floor, nodding his head, Orange up two.
"Look at that look," ESPN's Jason Benetti said on the broadcast. "He's a freshman."
"He's a stud," ESPN's Dan Dakich responded.
Girard hit another 3 about a minute later, and then with time winding down, he nearly did the unthinkable. With less than five seconds remaining and Syracuse scrambling, Girard rose up on the right wing with SU down four. Swish, and Girard fell to the ground. Jim Boeheim, a foot away, stared at the referee and held his arms out as if wondering where the whistle was. There was contact, but referees ruled a flop on Girard for sticking his leg out and initiating it.
"I couldn't see, I couldn't tell," Boeheim said postgame when asked if he thought Girard was fouled on the final shot.
Syracuse's defense, expecting the whistle, froze as Notre Dame inbounded the ball, and the clock expired.
Girard's last shot was a make. After being stepped over, the freshman had stepped up. But as the final buzzer sounded, all he could do was untuck his jersey and hold it over his face.