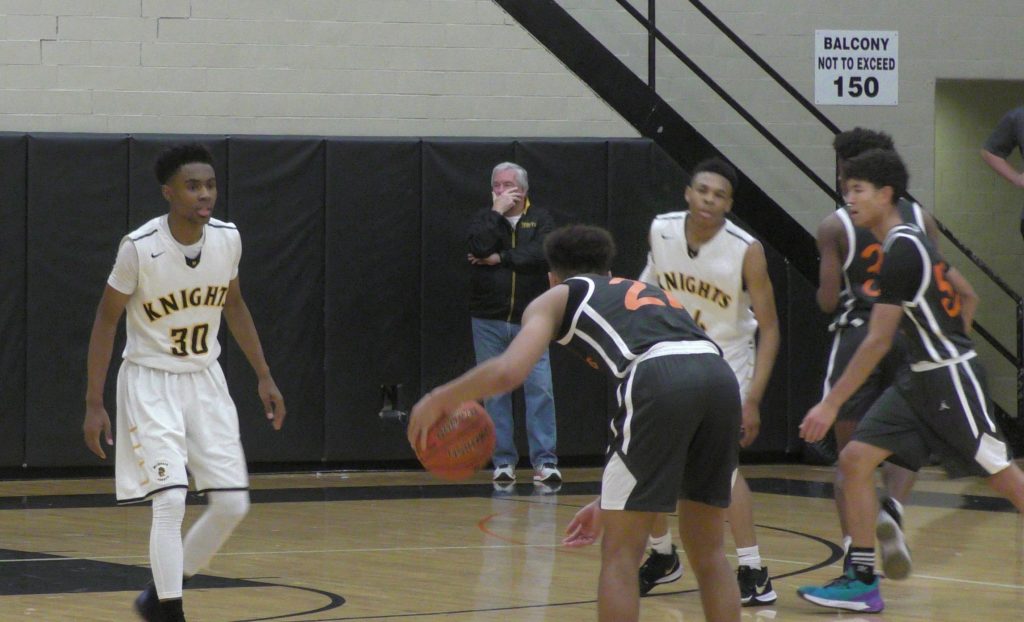 By CHUCKIE MAGGIO
BRIGHTON, N.Y. — The boisterous McQuaid Jesuit students wouldn't admit it, especially when they were jeering "Overrated," but the exuberance they showed when Park School of Buffalo center John Orugun fouled out on Friday night was a sign of respect.
Orugun, a 6-foot-10 senior who holds offers from Division I schools like Oklahoma, Buffalo and Massachusetts, scored 10 of his 20 points in the third to power the then-unbeaten Pioneers to a 55-44 lead entering the fourth quarter. Park, a Federation Tournament finalist last year and champion in 2018, found Orugun at the basket for easy dunk and layup opportunities.
The 11-point margin, which became 13 as Park scored the fourth quarter's first basket, did not hold. Orugun was the second of three Pioneers to foul out when he picked up his fifth personal with 1:21 left in regulation. The Knights outscored the Pioneers 17-6 in the period to force overtime, then prevailed 75-71 in overtime to even their record at 2-2 and hand Park its fourth loss in 33 games.
Kobe Long scored 34 points to lead all scorers, with 16 of them coming in the fourth quarter and overtime. Jermaine Taggart scored 32 points, 18 of them coming at the foul line. The 6-foot-4 senior barreled his way to the basket all evening, missing just five of his 23 free opportunities. To compare, Park attempted 22 free throws as a team.
"We saw in film yesterday how they didn't really get back in transition," Taggart said, "so coach really pointed out pushing the ball, getting it out, especially after a miss. Coach told me personally, if I get a rebound just push it. Nobody can really stop my first step. It's one of the fastest first steps in Rochester, so I just took advantage of it."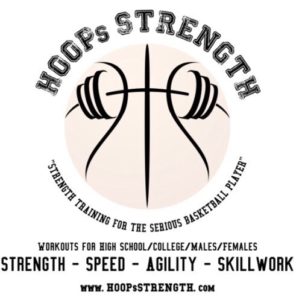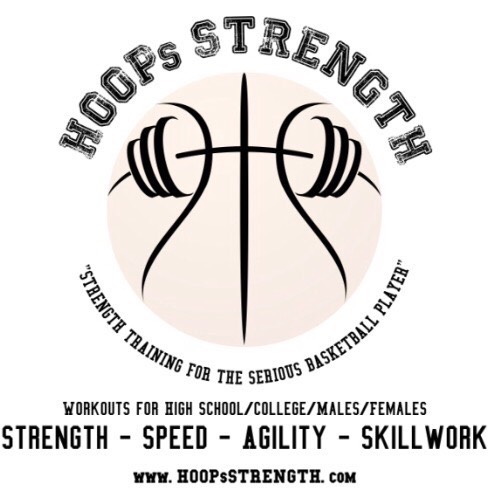 Twelve of McQuaid's first 14 points of the fourth quarter were free throws: eight from Taggart, two from Joe Cairns and one apiece from Kobe Long and Ryan Broderick, who shot free throws for Taggart when he was shaken up by the fall after drawing a foul.
Over that span, Jalen Bradberry fouled out with 5:12 to play and Orogun when he fouled senior guard Ryan Hoffman. Hoffman missed both free throws, but the Knights had cut the lead to three.
"Mindset in the huddle is togetherness," Taggart said of the comeback. "Coach (Jack) Leasure had talked to us and he's like, 'We're 1-2… This is where good teams form and great teams form. I brought in all my teammates and we all just became dogs."
After acquiring a necessary stop, Long took the ball down the right lane and lofted a layup. He didn't get the shot to go but grabbed his own rebound and put up another shot through contact. The second-chance opportunity was good and he got the foul, which disqualified a third Pioneer, junior Desmond Davis. Long cashed the free throw, tying the game at 61 with 35.6 seconds remaining. Neither side could steal the game in regulation and it went to overtime.
"I heard my assistant coach, Marty O'Sullivan, say, 'We don't need to take a three,'" Long recalled. "If I saw something that was gonna be wide open, I was gonna take it but other than that, I needed to drive because they were fouling and we were gonna get to the foul line. My first initial drive, I thought I got fouled but they didn't call it so I had to get back on my feet real quick to get the rebound. Luckily I was able to be strong enough and finish.
"I knew right then that we were gonna win the game."
Long supplemented his confidence with a steady amount of baskets in overtime. At the beginning of extra basketball he rebounded a missed Park shot and was fouled, drilling both at the line. Hoffman took a charge on the ensuing Pioneers possession, an unselfish decision with four fouls to his name, and Taggart made a free throw to extend McQuaid's lead to three with 2:20 remaining.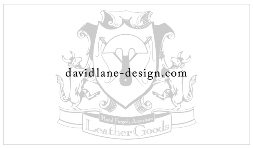 Park did not go quietly, as the smallest player on the court brought them back. Joshua Bridges hit a big three-pointer to tie the game on the following possession, stole a cross court pass by Long after Long rebounded a missed second free throw, and drew a fifth foul on Knights forward Reuben Daniel. Bridges made both free throws to give Park a 66-65 lead.
The Pioneers made just one field goal the remainder of the contest. Taggart, who was honored in a pre-game ceremony for reaching the career 1,000-point plateau earlier in the week, scored three more points, a strong layup in traffic and a free throw. McQuaid forced a jump ball when Taggart missed the second, then drew another charge. Long sunk the go-ahead basket again with 30 seconds left and emotions boiled over after an intentional foul was called on Park's Chase Welch with 9.6 seconds left and and McQuaid up a point. The Pioneer bench was unhappy and picked up a technical.
Congratulations to Jermaine Taggart '20 of @McQuaidBball on scoring his 1,000th point as a Knight! pic.twitter.com/uqUOqMFGW8

— Adam Baber (@McQ_Principal) December 13, 2019
All Long had to do was ice the game at the spot where his team had been most comfortable all night. He made five of the six, taking away the consequence of a foul at the other end, and the Knights completed the comeback with a win.
"Win or lose I think that was a much better cohesive effort from us," Leasure commented. "We battled, we brought a lot more toughness, we did a lot of the things we haven't done in the early part of the season so far. I was excited about seeing some improvement and some leadership from our seniors today."
Taggart joined Long, who eclipsed the 1,000-point mark late last season.
McQuaid scorers: Long 34, Taggart 32, Cairns 3, Hoffman 2, Keith Warren 3, Ryan Broderick 1