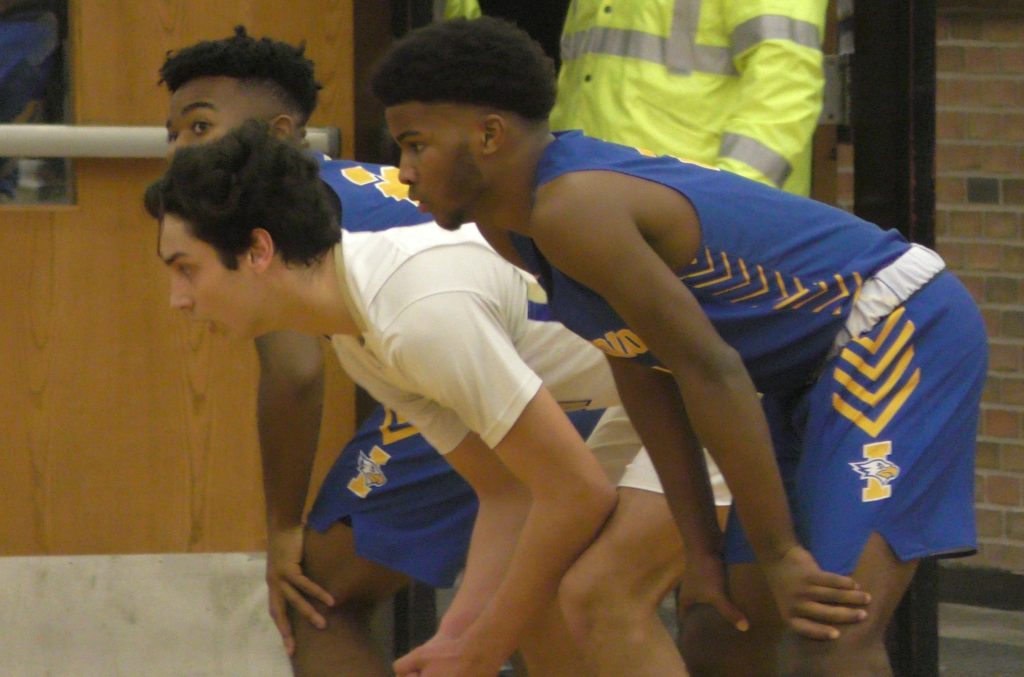 By PAUL GOTHAM
WEBSTER, N.Y. — Nick Leonardo connected three times from the floor Wednesday night, none bigger than his 3-pointer in the final minute of what was then a one-possession game.
Clinging to a two-point edge, the Irondequoit senior drilled a catch-and-shoot triple from the left wing to give the Eagles a 57-52 lead.
It was his third 3-pointer of the night but first of the second half.
"Amauri (teammate Amauri Smith) set a screen for me," Leonardo said after the 59-52 win. "I was fading back, and I didn't know if it was going to be enough, but it went in. I was really excited."
Seconds later, he was in the lane at the opposite end of the floor making a play so that his bucket would stand.
"I usually get back on defense and do my thing."
In this situation, "his thing" was taking a charge from Webster Schroeder point guard Luke Insley.
"He is a really good player," Leonardo said of Insley. "I was just trying my best to stay in front of him. Make the play and do as much as I can."
The clock read 31.4 seconds. Irondequoit had the ball, the lead and in effect the game.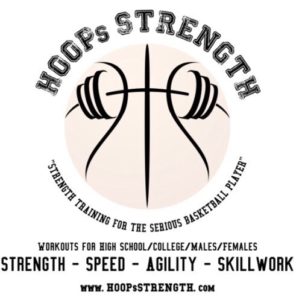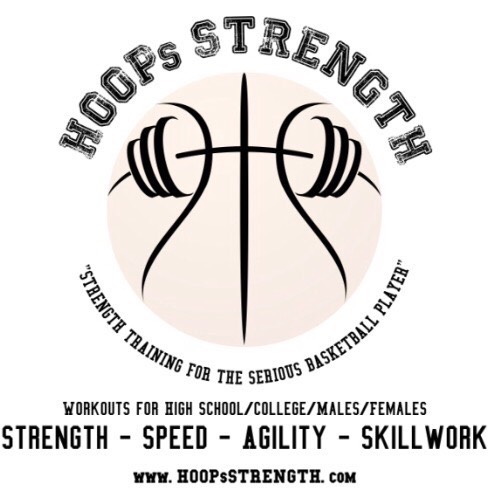 Leonardo's sequence capped a second half in which Chris Cardon's Eagles erased a six-point deficit to win their second game in as many outings.
"It came down to us playing defense," Cardon said. "It's hard with Webster. They got guys that can shoot. They got guys that can get to the basket. We buckled down and played better. Then many times we started getting the first rebound.
Keenan Robertson scored seven of his game-high 20 points in the fourth quarter. The junior forward took a Jaleel Davis feed in the paint and finished at the rim to give Irondequoit its first lead of the second half at 41-40.
Jaleel Davis leads Keenan Robertson to give @ITownHoops its first lead of the second half. Connor Shafer follows with a triple. Eagles 44-40 pic.twitter.com/q8h327RQpv

— Paul Gotham (@PickinSplinters) December 12, 2019
One possession later, Connor Shafer nailed a triple from the left corner, and Robertson followed with another basket from the inside.
The Eagles did not trail again.
"We just tried to run a set and get it into Keenan a little bit," Cardon explained. "Tried to look for him because in our offense Keenan's inside-outside. We tried to move him more inside for about three or four straight possessions. I thought the guys did a good job looking for him. We were fortunate, definitely fortunate."
After connecting on just one field goal over the first six minutes of the third quarter, the Eagles converted from the floor on five of six possessions. Robertson's bucket coming out of a timeout made it a 46-40 game.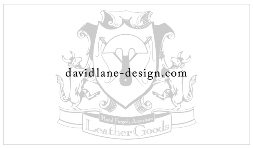 A six-point deficit had been turned into a six-point advantage.
"I like to play inside and outside," Robertson stated. "As soon as I moved to the inside, my teammates did a great job looking for me. I was able to execute on offense and hit a couple shots to bring us back in the game.
"If I got my shot going inside, it brings a whole bunch of energy to the team. Everybody fed off that."
Keenan Robertson steps out to the perimeter and beats the horn. End 1st: @ITownHoops 16 @WebWarriorBball 13 pic.twitter.com/UrDBLZqENs

— Paul Gotham (@PickinSplinters) December 12, 2019
The game featured the first matchup between Cardon and his former player Rashaad Stokelin, who replaced Matt Spadoni as head coach of the Warriors in the offseason.
Stokelin starred for the Eagles in the mid-2000s. He was part of Irondequoit's first team to reach a sectional final in 2006.
"I said to Rashaad 'this wasn't that much fun.' I'm glad we won, but it's not that much fun."
Schroeder's JoJo Plummer scored the first six points of the second half to give the Warriors a 39-33 lead. The senior converted one of two free throws before taking an Insley lead into the open court for a layup. His 3-pointer gave Schroeder its largest lead of the game up to that point.
"It was what we knew we were capable of doing," Stokelin said. "We also knew that a six-point lead wasn't enough against Coach Cardon."
The Warriors still had a six-point advantage at 39-33 when Evan Ferrari connected from behind the 3-point arc.
"We got to learn how to take a six-point lead and make it a 10 or 12-point lead," Stokelin added. "Learn to chip (away) and not try to hit home runs so much. We got to learn how to chip and that's exactly what they did. They chipped until we had nothing left to give.
"Anybody but Coach Cardon that's a 10 or 12-point lead, but that can show just how much we can struggle in the offensive end. Our defense is good, but we have to create offense from it."
Plummer finished with 13 points. Insley had 12. Ferrari and James Knox scored nine apiece for the Warriors (2-1) which opened the season taking the championship of Spencerport's More Than A Game (MTAG) tournament.
JoJo Plummer gets in the lane for 2, but @WebWarriorBball trail @ITownHoops 9-7 early pic.twitter.com/pcswmWdw1j

— Paul Gotham (@PickinSplinters) December 12, 2019
Josh Hauman (3), Ky'Mere Meeks (1) and Steve Hauman (1) rounded out the scoring for Schroeder.
"I told the guys 'you should aspire to be like Rashaad Stokelin,'" Cardon said referring to his postgame comments in Irondequoit's locker room. "He's just total class. He's doing a great job with this program. He's the right man for the job. I like how they play. They play hard. They play together. They play good defense. They play as a team."
Shafer added 12 points for Irondequoit. The senior guard knocked down a baseline jumper late in the third quarter to knot the game at 39.
Connor Shafer hits the pull up jumper @ITownHoops 26-23 pic.twitter.com/OkBrwlXwXa

— Paul Gotham (@PickinSplinters) December 12, 2019
Luke Melidona scored seven points for the Eagles. Smith added five, and Jordan Kimble had four points.