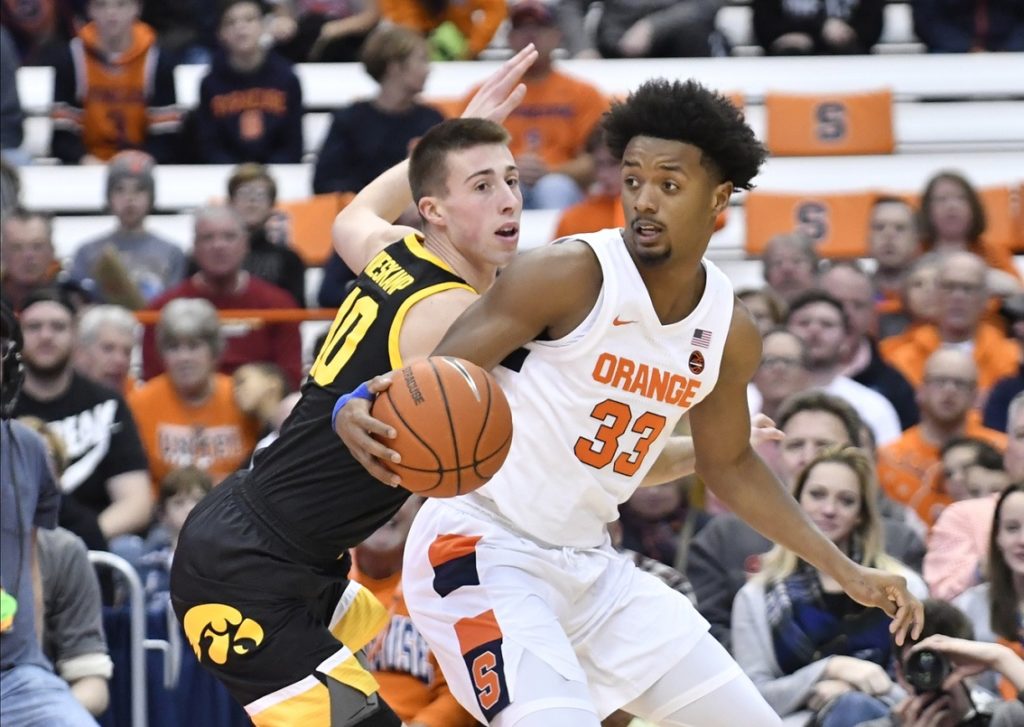 By BILLY HEYEN
The errant shots happened all over the floor. Joe Girard III missed 3s. Buddy Boeheim missed foul-line jumpers. Bourama Sidibe missed in the paint. Elijah Hughes missed floaters.
When Syracuse's players shot Tuesday night, they normally missed.
"Our biggest problem right now is offense," SU head coach Jim Boeheim told reporters postgame. "We can't score on a consistent basis."
Syracuse (4-4, 0-1 Atlantic Coast) finished shooting 36.5 percent from the floor in its 68-54 loss to Iowa (6-2) in the Carrier Dome as part of the ACC/Big Ten Challenge. Every player to take the court for the Orange in the game's first 36 minutes turned the ball over at least once. It's Syracuse's worst start to a season under Jim Boeheim as head coach, and SU has yet to beat a high-major opponent in four tries.
Syracuse and Iowa would both have expected much of their offense Tuesday night to come from beyond the 3-point arc — the Hawkeyes entered getting 36.7 percent of their shot attempts from deep, while it was an even higher 46.1 percent for SU. So when the deep shots didn't fall much in the first half, it created a disjointed game that saw scoring in various spurts but not consistently.
The best offense for the Orange came from Marek Dolezaj, who scored in a variety of ways en route to 10 first-half points. That included a fastbreak dunk and a left wing 3, his first triple of the year.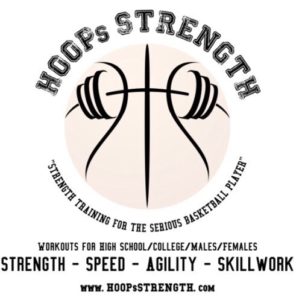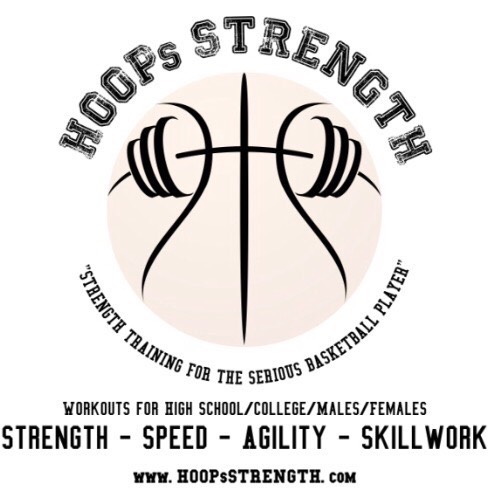 Marek Dolezaj doesn't dunk often, but as this @Cuse_MBB gif shows, when he does, it's smooth.pic.twitter.com/oES7pFMTFZ

— Billy Heyen (@BillyHeyen) December 4, 2019
The Hawkeyes countered with 10 first-half points from Luka Garza, the 6-foot-11 star who shifted along the baseline of SU's 2-3 zone all half. He showed a deft touch to finish near the rim on good high-low action from Iowa, and it was enough to send the Hawkeyes into the break up 30-29.
"We're just not moving well on offense," SU head coach Jim Boeheim told Matt Park at halftime. "We're taking tough shots. We've got to move better and get better shots."
Garza swished a 3 out of the halftime break, but Dolezaj snagged an offensive rebound and scored before assisting on a Bourama Sidibe dunk just after. The play would continue on the interior out of the break. The problem: Syracuse wasn't equipped for that type of battle. In one possession, Sidibe and Buddy Boeheim both missed contested layups before Iowa's Jordan Bohannon answered with a 3 at the other end to go up seven. Garza had an and-1 the next time down, although he missed the freebie.
In the 7:07 that followed, Syracuse scored two points, via two Buddy free throws. SU's season on offense will often come down to the simple act of making perimeter shots. There's an element of good shot versus bad shot there, but also too a level of randomness in small samples. In games when the shots don't fall, which Tuesday's certainly was, Syracuse will need its defense to deliver.
That didn't happen against Iowa. Garza proved SU will continue to struggle with strong, dominant centers — he finished with 23 points on 9-of-15 from the floor. The youth on the SU 2-3 zone's perimeter again struggled to consistently close out shooters. Unlike their last two games, the Orange didn't allow 80 points to their opponent in this one. They lost by 14 or more for the third time in a row, though.
This Is Not Syracuse Basketball

— Derrick Coleman (@44TheLegend) December 4, 2019
Boeheim spoke after Friday night's loss to Penn State about this year's Syracuse team needing more time, about a tough early-season schedule not doing favors for a young Syracuse team. 
"We don't have a lot right now to look forward to (or) pin our hopes on,'' Boeheim told reporters Friday night.
In a college basketball world where the winners of losers of the March Madness bubble are decided due to singular results, often from months earlier, time can run out quickly. Last season's Syracuse team showed four nonconference losses weren't impossible to overcome, but that took in large part a win at No. 1 Duke to save the day.
It doesn't get easier right away, either, as the Orange travel to Georgia Tech and Georgetown for their next two contests. Four high-major opponents have resulted in four losses thus far for Syracuse, a trend that's got a decent chance of continuing as a young team plays true road games for the first time this season.
The thing about a young group, a team with seemingly so much unrealized potential, is there should be things to pin hopes on. The Orange should count on freshmen getting better and inexperienced older players turning into leaders. Some of SU's best players in recent years have only emerged as sophomores or juniors, and that could be how this year's team is looked back upon. With such youth, there are almost certainly things to look forward to.
But in regards to this season, the development, as Boeheim suggested, might not come in time.
"A lot of bad out there," Boeheim told reporters postgame Tuesday. "I didn't see much good. We've got a lot of work to do. We'll see what happens Saturday."