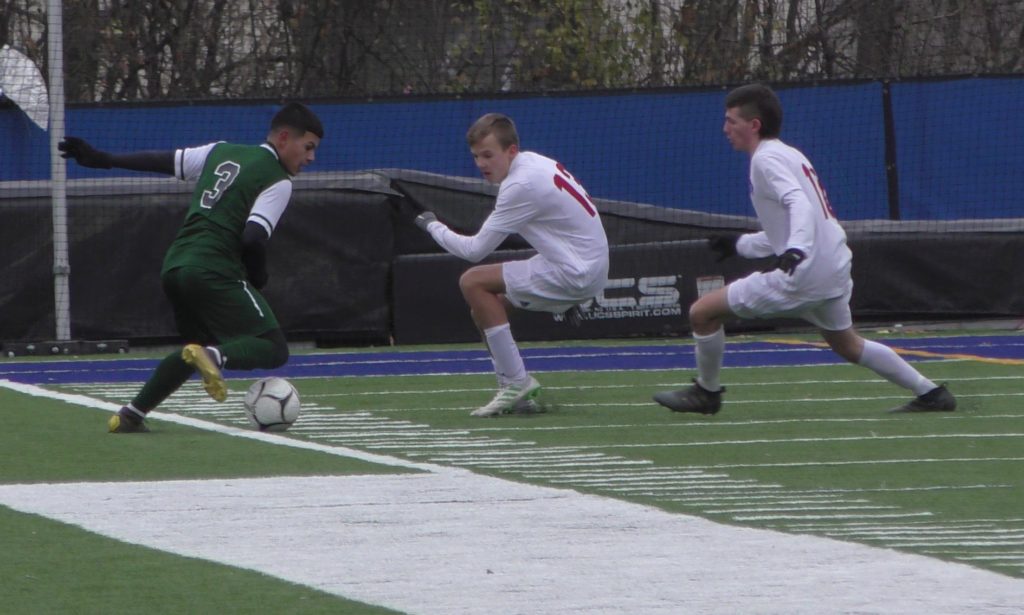 By PAUL GOTHAM
MIDDLETOWN, N.Y. — Brentwood came into Sunday's New York State Public High School Athletic Association (NYSPHSAA) Class AA championship game ranked No. 1 in New York State Sportswriter's Association poll and No. 3 in the USA Today Super 25 poll.
Seeing is believing.
Four different players scored as Brentwood downed Fairport, 4-0 to claim the 2019 title.
It was the Indians first state title since 2010 and third overall.
Alex Garcia converted a corner kick opportunity in the 16th minute to give Brentwood all the offense it needed. Juan Gomez connected five minutes before halftime for a 2-nil advantage at the break.
Fairport (16-4-2) was making its fourth appearance in the state final this decade. The Red Raiders last fell in the 2016 championship.
Fairport ended the game with eight players on the field after one red card ejection and a pair of dismissals for yellow card accumulation.
Brentwood (21-0-1) allowed 12 goals during the season.