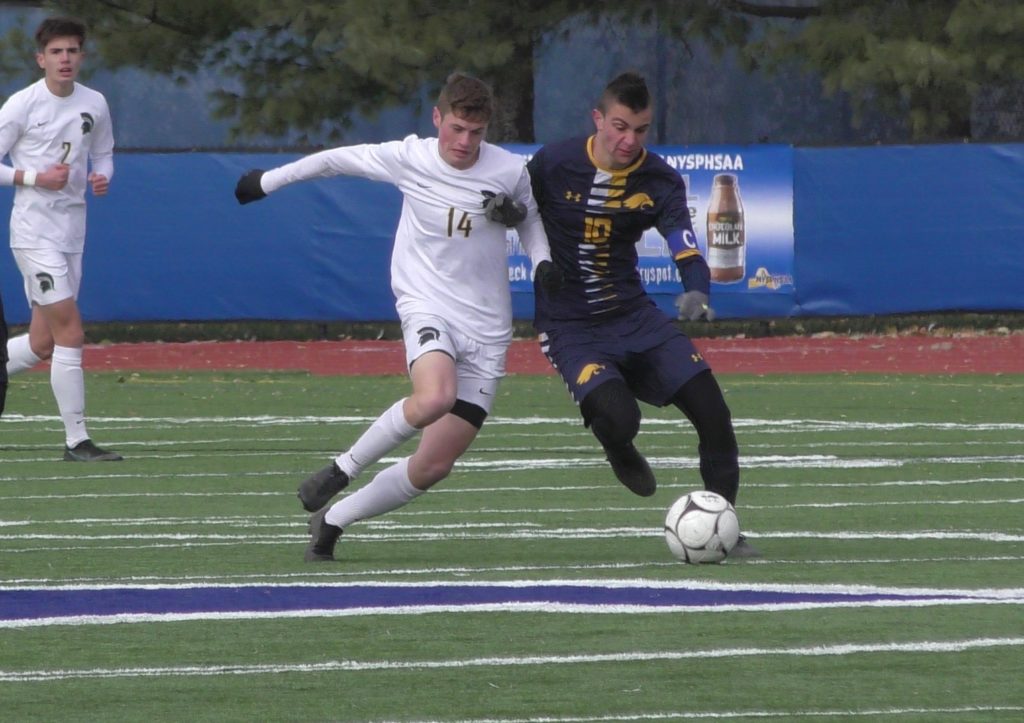 By PAUL GOTHAM
MIDDLETOWN, N.Y. — Mike Butler knew the potential of his 2019 Greece Athena boys' soccer team.
With that in mind, the sixth-year coach wanted to make sure to eliminate any distractions within his control. So in August when organizing the end-of-season banquet, Butler decided on a date he knew would not interfere with the preparations for any games.
He landed on the date of November 18th…one day after the New York State Class A championship game.
Athena reached the final day of the season. The outcome wasn't the desired.
The Trojans fell 3-1 to Jericho (VIII) in Sunday's Class A final played at Faller Field on the campus of Middletown High School.
Jordan Miller took advantage of a second-chance opportunity and connected on the first of his three goals in the last minute of the first half. The Jayhawks carried that momentum into the final 40 minutes of play.
"I felt like we controlled the first 20 to 25 minutes," Butler said. "That goal changed everything."
Opportunity for Joe Elia @AthenaHigh pic.twitter.com/h5oE5l9j2E

— Paul Gotham (@PickinSplinters) November 17, 2019
Miller followed with a score less than five minutes into the second stanza. He extended the lead with 19:32 remaining in the contest.
Dylan Rice shot for @AthenaHigh pic.twitter.com/eD3SiRJ5pf

— Paul Gotham (@PickinSplinters) November 17, 2019
"Usually we wear other teams down," Butler noted. "They were able to wear us down. They're very good in transition."
Dylan Rice connected on the lone Athena goal with 12:42 remaining. That score keyed a late surge which saw fellow Trojans Michael Tracey and Vic Alongi get behind the Jericho backline for opportunities.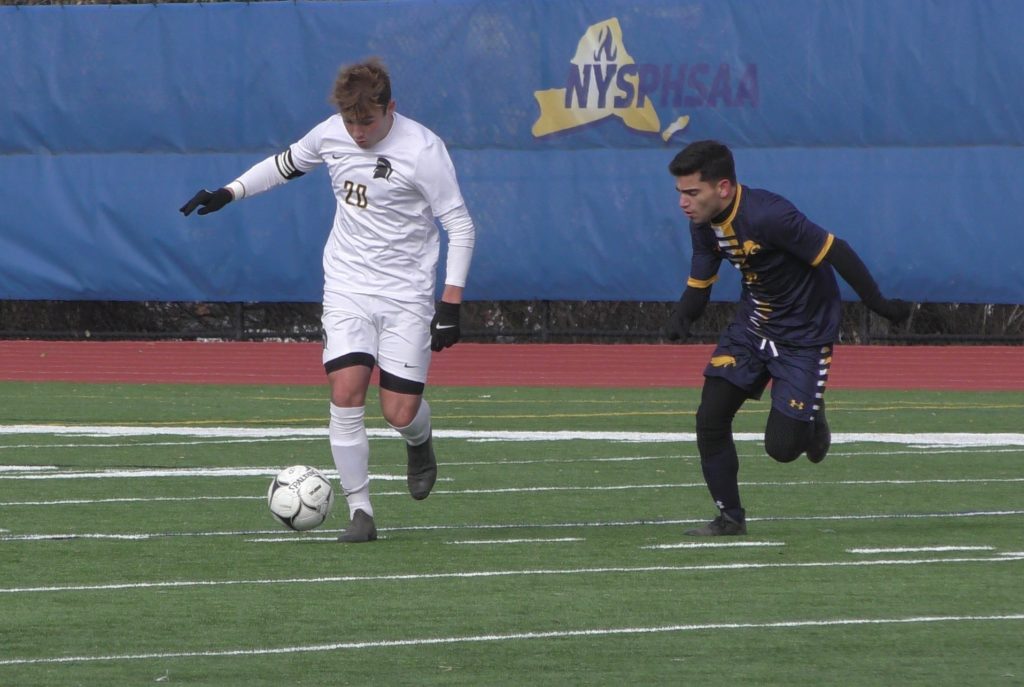 "Valiant effort at the end," Butler added. "We didn't quit. Once you get down three-zip that thing can go south pretty quick. It didn't. We kept playing hard. We scored a goal and had a chance to get a few others."
Michael Tracey came this close. @AthenaHigh pic.twitter.com/xxyEaTcdpw

— Paul Gotham (@PickinSplinters) November 17, 2019
Athena (18-3-2) came into the game winners of 12 straight and undefeated in their past 15, a stretch in which they shut out six opponents. They hadn't allowed three goals in any single game since September 21st.
Jericho (19-1-1) finished the season with 84 goals.
Athena played the vast majority of the contest without Othman Belhseine.  The senior attacker who had scored 19 goals on the season had struggled with a hamstring injury at different points during the season. He went to the turf in the match's opening minute and required assistance in getting to the sideline. He did not return to action.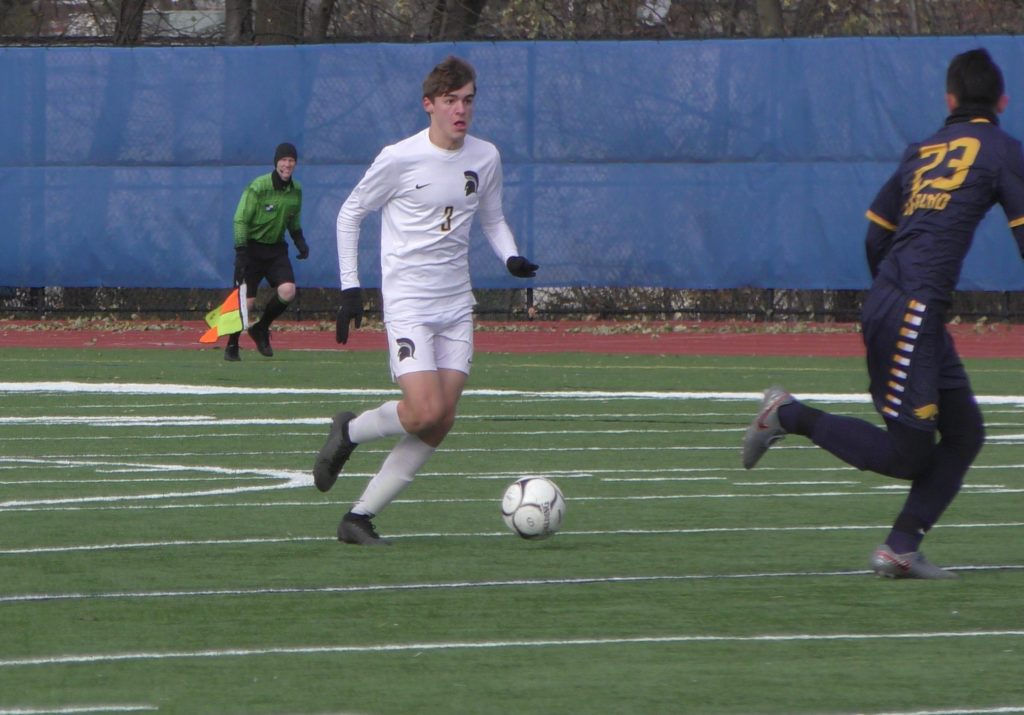 Athena won the 2014 title. In the six years with Butler at the helm, the Trojans have won four sectional titles and now appeared in the state title game twice.
"We'll feel better in a half an hour," Butler said. "We'll get through this and realize how much we did. Nothing but good stuff."