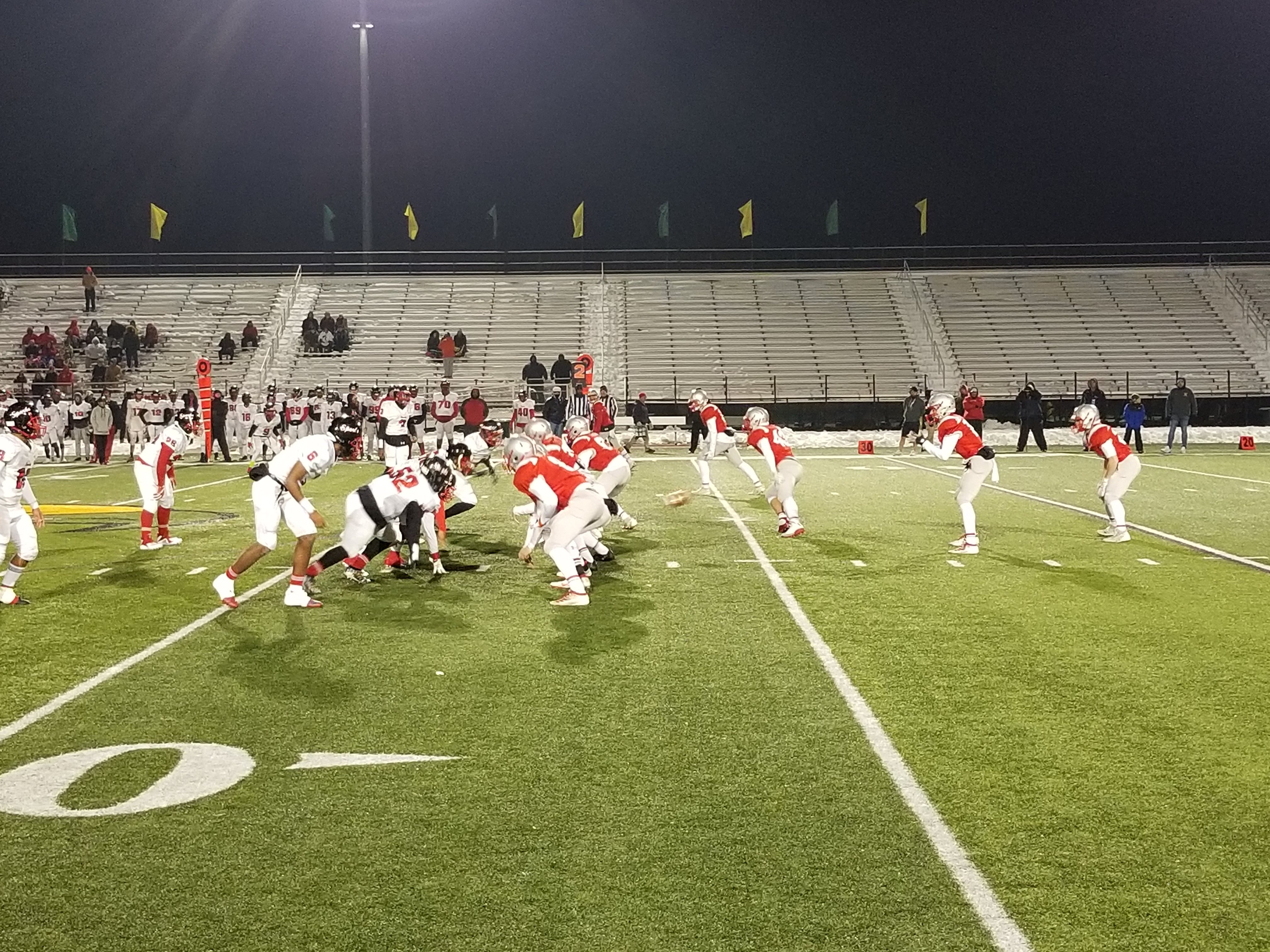 By JOHN LIKANJE
BROCKPORT, N.Y. – After their season-opening loss to Victor, Canandaigua head coach Jeffrey Welch emphasized how his squad played very one-dimensional and needed to find a way to utilize their weapons better.
Nine weeks later, the Braves seemed to have all their issues resolved as they are on their way to the New York State Class A semifinals next weekend in Syracuse. The primary key to their success is what separates the mediocre teams from the great ones: the ability to consistently run the ball.
In the sectional quarterfinals, the Braves fell behind early but rallied and won the game going away thanks to Dominic Comella and Seth Vigneri rushing for 155 and 52 yards, respectively. In the semis, Comella came through with 28 carries, 262 rushing yards and six touchdowns. Finally, Zachary Wantuck was the hero in the championship with 139 yards and two touchdowns on 21 carries. Sophomore quarterback Bryan Boldrin had a rushing touchdown to tie the game as well.
"Our identity as an offense is to run the ball and take some plays when we need it in the pass game," Welch said after Friday's New York State Far West Regionals. "It's been very successful."
Friday's game was another example of the team with the better rushing attack having more success. The South Park Sparks (VI) relied on the air instead of using the trenches. The result: quarterback Mykell Hepburn slung 23 passes and tailback Keith Jackson only had 12 carries.
On the contrary, Comella (29 carries) and Wantuck (10 carries) combined for 161 of the Braves' 183 rushing yards. Welch's squad had 12 first downs – 11 of which came through the trenches.
"That's what we've done all season, especially the last three weeks," Welch explained about his squad's balanced running attack. "Offensive line has taken over the game as they did today. Just using multiple, different backs. Each one has a different skill set, but they're all very effective."
.@NYSPHSAA A Far West Regional – @CABravesFB vs. @SPARKSFOOTBALL: Zachary Wantuck 5-yard TD run. 8:21 3Q: Canandaigua 21 South Park 0. @PickinSplinters @chuckiemaggio pic.twitter.com/ILfkOwPwiB

— John Mitchell Likanje Junior (@jml5798) November 16, 2019
The Braves hope this success will continue next Friday night against Carthage (III), who defeated Union-Endicott (IV), 38-14, in regionals. Kickoff is scheduled for 8 p.m. at Cicero-North Syracuse High School.