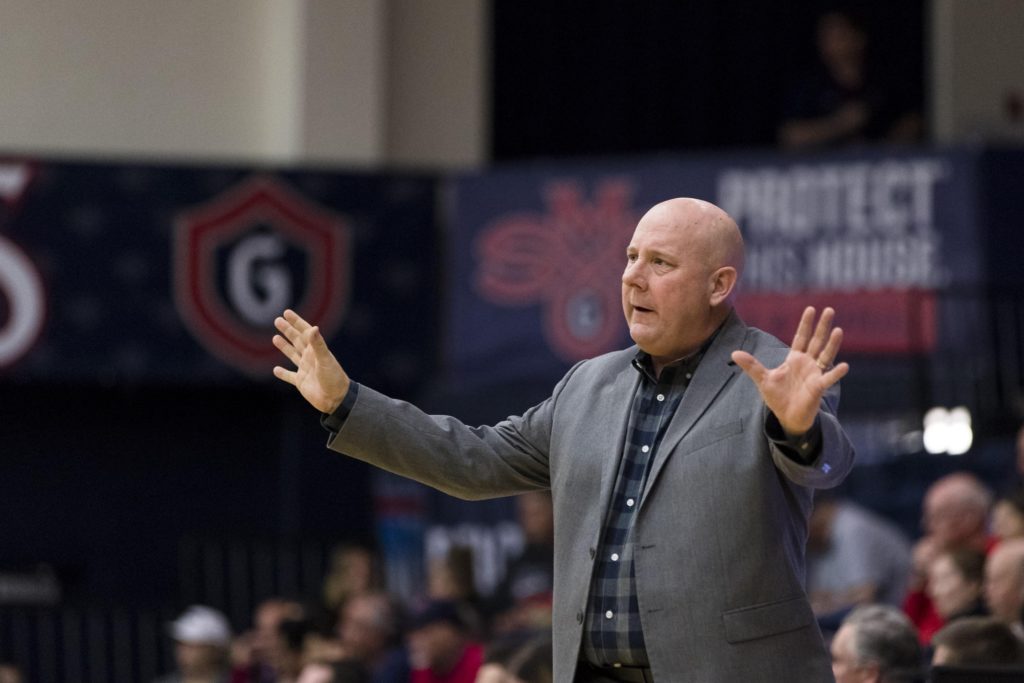 By CHARLIE DISTURCO
Days after securing its first win of the season, Syracuse (1-1) will host Seattle (2-2) inside the Carrier Dome on Saturday. The Orange enter the matchup coming off a bounce back 14-point win over a veteran Colgate team. SU was led by Buddy Boeheim and Elijah Hughes, who scored 17 and 14 points, respectively. Bourama Sidibe picked up his first double-double of the season, finishing with 12 points on 6-of-6 shooting and 14 rebounds. Seattle blew out Pacific in its most recent game, as redshirt senior Myles Carter poured in 37 points and grabbed 15 rebounds in the 115-81 win.
Here's a preview of the battle between the two teams currently sitting at .500 on the year.
How to watch Syracuse vs. Seattle
Syracuse and Seattle tip off at 7 p.m. on Saturday, Nov. 16, and the game can be streamed on ACC Network Extra.
All-time record
This is the first-ever meeting between Syracuse and Seattle.
How Syracuse beats Seattle
After a season-opening performance where the Orange offense looked stagnant, Syracuse was able to put together more quality looks against Colgate. It makes sense considering the Raiders weren't going to be as dominant as Virginia's packline defense. Bourama Sidibe found success in the paint, which allowed for Buddy and Hughes to find plenty of open looks.
The Orange were able to push transition, too, something that was often shut down at the hands of Virginia. The 2-3 zone disrupted Colgate's play and led to 15 team turnovers. SU was able to make the most off the mistakes, scoring 27 points off those turnovers — half of the Raiders total scoring on the night.
Expect Syracuse to find similar success against Seattle, which surrendered 74 points to Eastern Washington and 81 to Pacific over the last two games. The 2-3 zone will cause plenty of mistakes on Seattle's part, and the Orange should be able to capitalize. Seattle ranks 348th in 3-point percentage this year, shooting 13.3 percent from beyond the arc. Keeping the ball stuck on the perimeter — which SU has done successfully in its first two games — will be key in shutting down the Seattle offense.
MORE: Joe Girard III to start at point guard against Seattle
Syracuse X-Factor
Bourama Sidibe: Once again, a lot of pressure will be placed on the 6-foot-10 center. Because of Seattle's struggles around the arc, its offense will likely look to get the ball inside the paint often. That's where the Redhawks have been best. Sidibe's protection around the rim and ability to push up on defense will be critical against two great inside scorers in Carter and Terrell Brown. Tack on Seattle's struggles with offensive rebounding and defending shots inside the arc — opponents shoot 50.6 percent, 200th in the country, per Kenpom.com — and Sidibe has the opportunity to string together his second double-double in as many games.
Seattle X-factor
Terrell Brown: As mentioned before, Syracuse's zone is going to disrupt the Seattle offense. It'll be hard to consistently work the ball in the paint, which puts all the more pressure on redshirt junior Terrell Brown. The 6-foot-1 guard is the Redhawks' leading scorer at 22.5 points per game and ranks seventh in shot percentage (44 percent), per Kenpom. That means the ball will be in his hands nearly half the game. Brown isn't a great 3-point shooter, but Seattle's success will rest on Brown facilitating the offense and getting the hot hand early.
Predictions: Syracuse vs. Seattle
Charlie DiSturco: Syracuse 76, Seattle 60
Seattle has a couple of big-time scorers in Brown and Carter, but it won't be enough to upset Syracuse inside the Carrier Dome. The Redhawks' poor shooting doesn't bode well against the 2-3 zone that has been SU's best facet of the game this season. The Orange should be able to push transition and get the offense going early, winning another game handily on Saturday night.
Billy Heyen: Syracuse 82, Seattle 55
This should be one of SU's easiest wins this season. Seattle struggles to shoot the 3-ball and hasn't defended well this season. That combo should allow the Orange to put up plenty of points while stifling the Redhawks' offense. Most interesting in this game will be how Joe Girard III plays while starting at point guard — if things go well, he could lock down the position going forward.