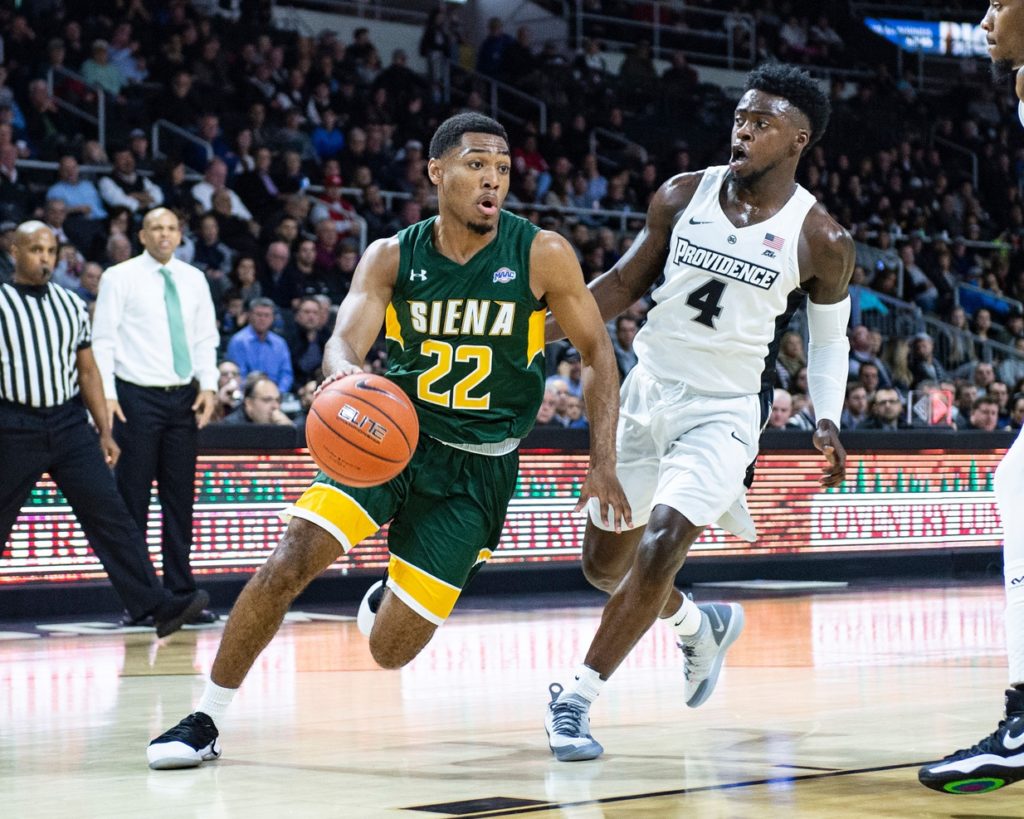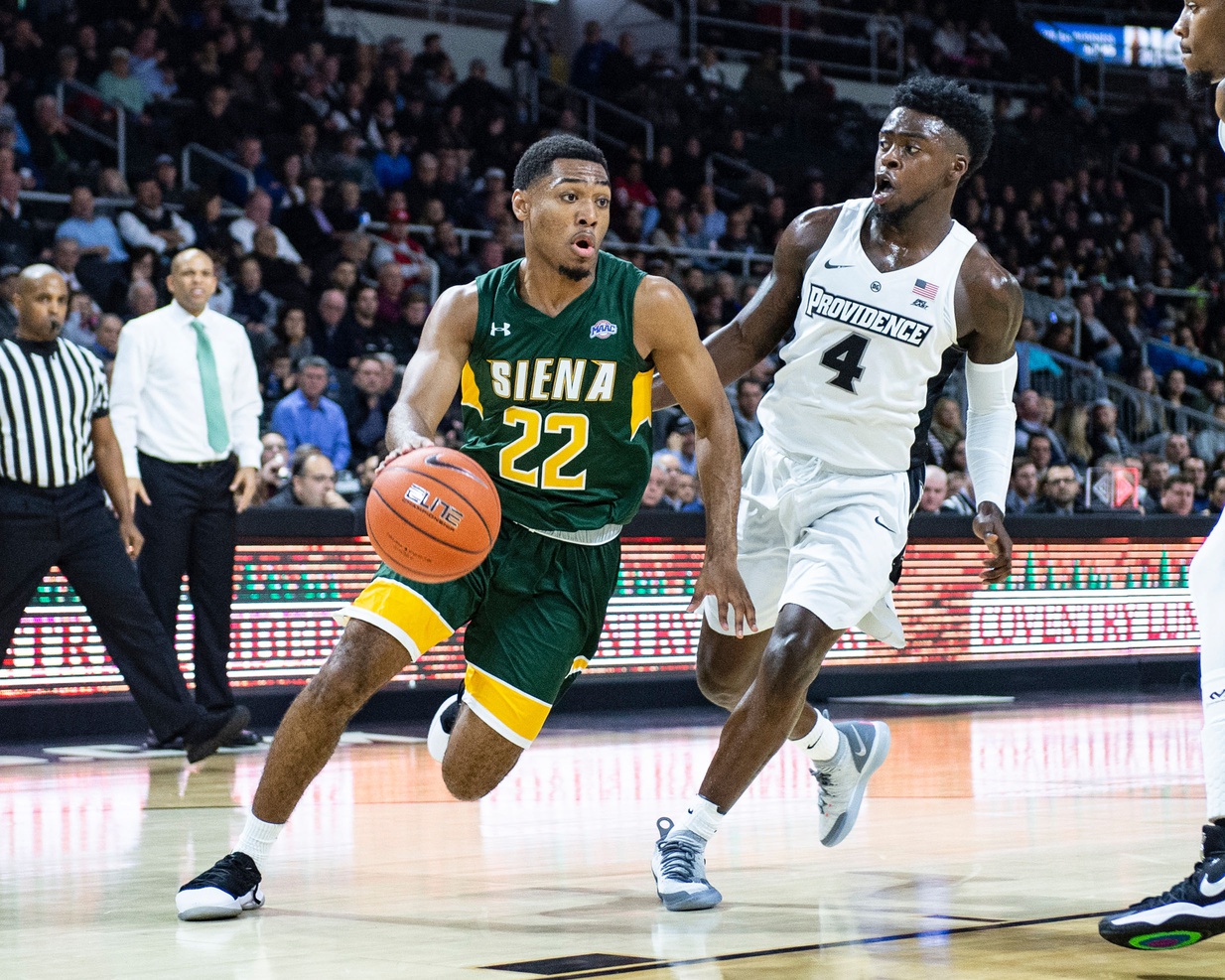 By PAUL GOTHAM
Current Siena College sophomore and former Aquinas Li'l Irish star, Jalen Pickett was named Metro Atlantic Athletic Conference (MAAC) Preseason Player of the Year as announced earlier this week.
A unanimous selection as the MAAC Rookie of the Year for the 2018-19 season, Pickett finished fourth in the nation averaging 6.7 assists per game during his freshman campaign. The 6-foot-4 guard led the MAAC with an assist-to-turnover rate of 2.76. He scored 15.8 points and collected two steals per game.
Pickett became the first freshman in MAAC history since former NBA veteran Lionel Simmons to earn first team all-conference.
He will look to join Section V greats Darrell Barley (East High) and Demond Stewart (Greece Olympia) who earned MAAC Player of the Year honors in 1996 and 2001 respectively.
Barley, who will be entering his 18th year as head coach at his alma mater, led Canisius to the 1996 NCAA Tournament under head coach John Beilein, the Golden Griffins' last appearance in the Big Dance. Stewart, currently the head coach at UPrep, averaged 21.3 points per game during his two-years at Niagara University.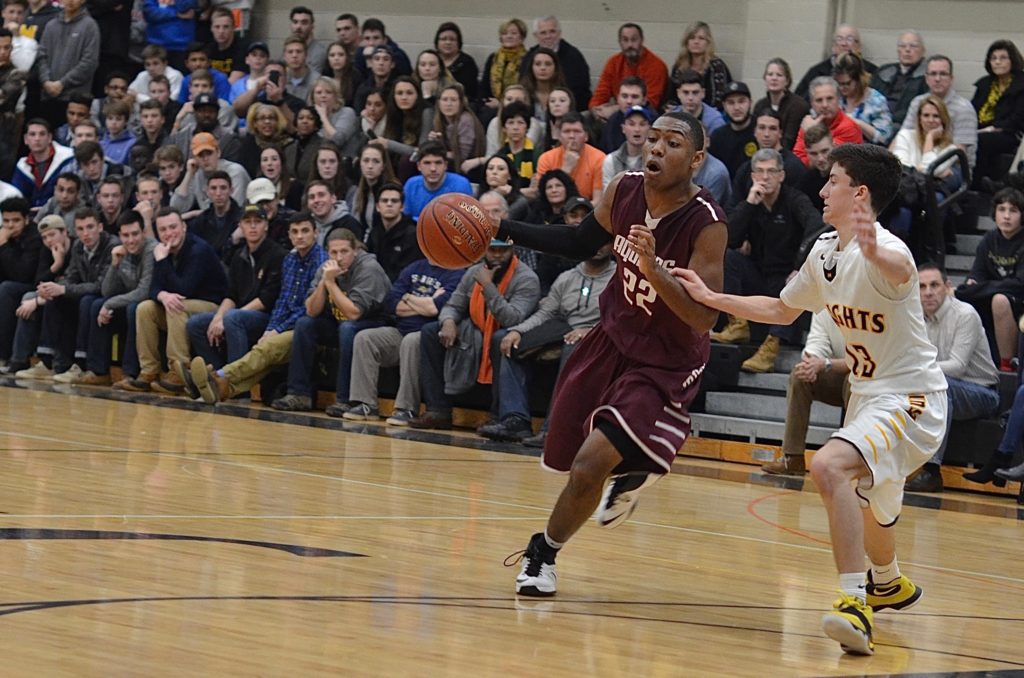 Pickett is one of three former Section V players named to the CBS Sports Top 100 players in NCAA Division I for 2019-20.
Pickett joins Isaiah Stewart (Washington/McQuaid) and Anthony Lamb (Vermont/Greece Athena) on the list. Pickett comes in at No. 69 with Stewart appearing at No. 14 and Lamb at No. 35.
Pickett averaged 19.6 points and grabbed nine rebounds per game during his senior season at Aquinas. He earned All-Tournament team honors as a junior when AQ won the Section V title under then head coach Mike Grosodonia. He was named MVP when Aquinas won the program's first state title in a run which included a win over reigning champ Shenendehowa and current NBA player Kevin Huerter. He also earned another All-Tournament nod in the Federation Tournament of Champions when the Li'l Irish fell in the final to Jefferson, 72-65.
Pickett played one season at SPIRE Institute in Ohio after Aquinas.
Siena opens the season Tuesday, November 5th against American University.