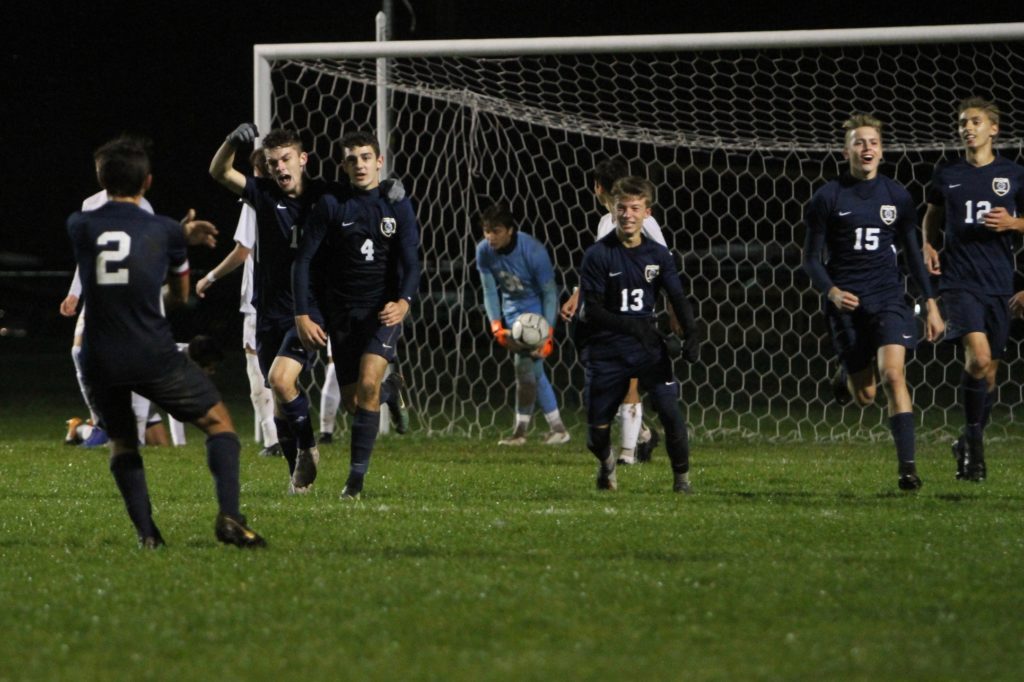 By PAUL GOTHAM
WAYNE, N.Y. — In the waning moments of Thursday's non-league matchup, Wayne's Matt Gentile prepared for a throw-in deep in the McQuaid end of the field. When the nearest opposing defender turned and faced middle to check defensive marks, Gentile sent the toss off the back of the unsuspecting opponent. Clinging to a 2-1 lead, the Eagles' midfielder gathered the ball, in effect making a pass to himself, and continued near the left corner flag
The play had little to no bearing on the outcome of the contest, other than to  chew precious seconds off the clock, but the message was clear: Wayne's Eagles were not going to take anything for granted.
Josh Bolt and Nate McKenna connected on second-half tallies as Wayne rallied for its eighth victory in the last nine games.
"It's a good win that you can build off," head coach Tim Mattle said. "We went down a goal and didn't push panic buttons."
Josh Bolt leveled the match in the 56th minute with his fifth marker of the season. The sophomore midfielder stayed with his run in the middle third and redirected a Justin Jantzi cross from the right flank.
"Justin slid it across right to my foot, and I tapped it right in," Bolt said. "I liked how it was clinical. It was clean."
The play started near midfield when Tyler Reynolds found Devin LaDue with a pass. LaDue attacked in open space before finding his teammate along the right side.
"I looked over my shoulder to see if I could take a turn," LaDue explained. "There was no one on me and I saw Justin fly behind the outside back. I played a through ball and split the center and outside backs."
The pass caught Jantzi in stride, and the senior didn't hesitate.
"I took a look to see if anyone was there for the cross," Jantzi explained. "'JJ' was there, and he just hit it in."
Less than three minutes later, Nate McKenna volleyed in the eventual game winner.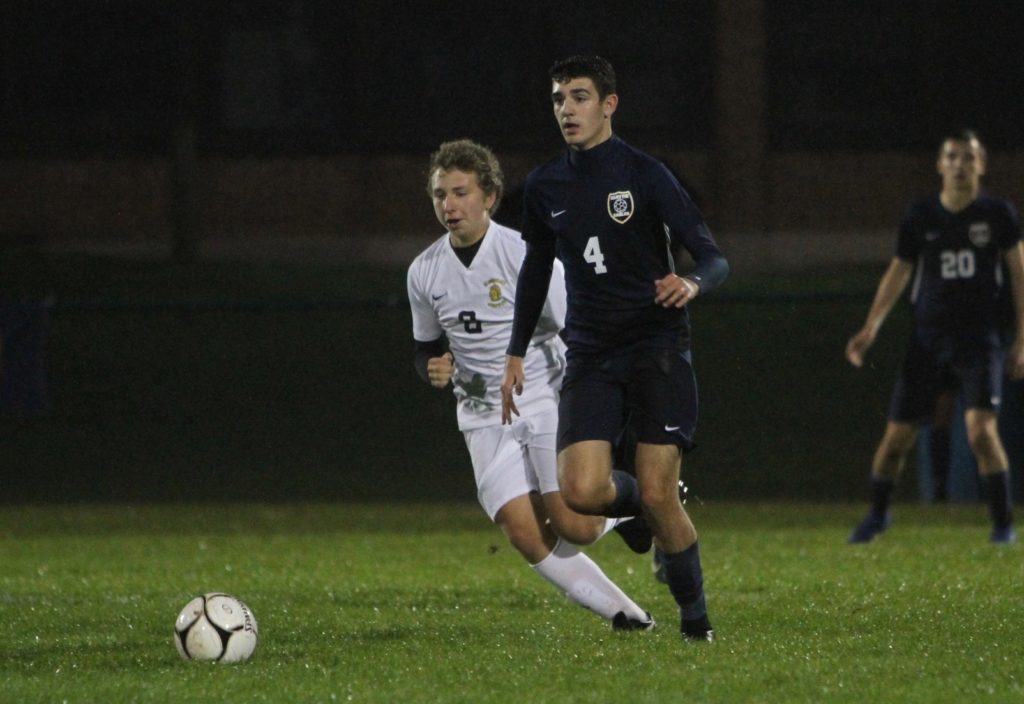 Gentile took a free kick from 40 yards out that caromed off the cross bar. McKenna took advantage of a second-chance.
"I just had one guy on me," McKenna said. "Saw it come off the cross bar. Had an opportunity and put it in. It was right there."
"That tying goal kinda took the wind out of their sails," Mattle noted. "It was just a matter of time before we got that second one.
"It happens a lot when you lose a goal lead. You got to snap back. I just sensed it. We were hunting around that net, hitting some wide."
Justin Larry gave McQuaid the lead in the ninth minute when he redirected an Andrew O'Hern cross for his fifth goal of the season.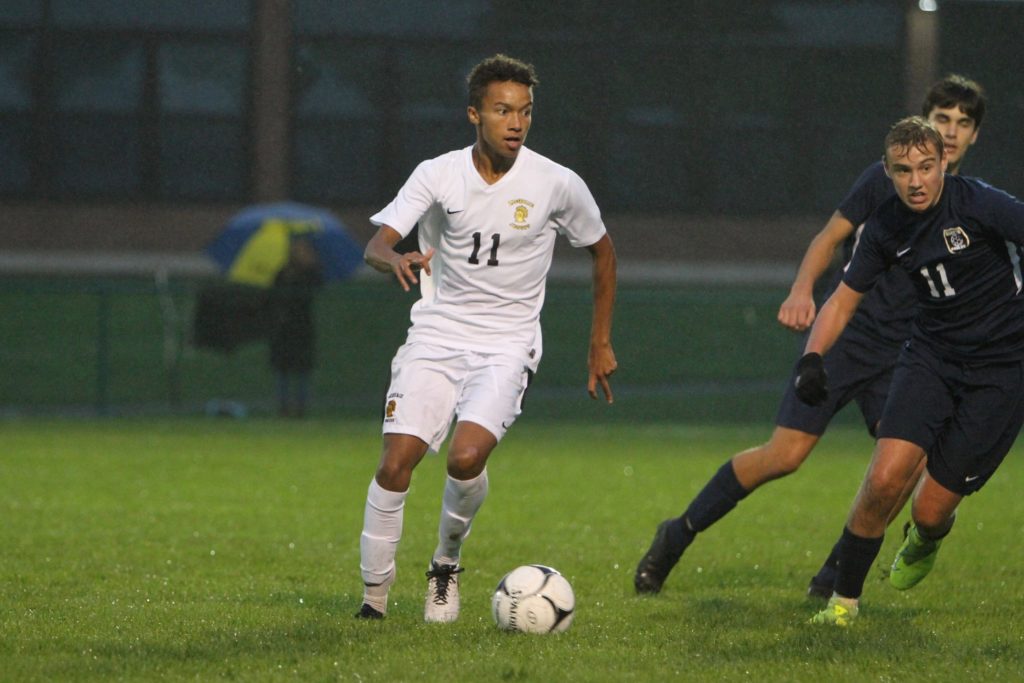 "At halftime we just talked things out and made a couple of adjustments," Mattle stated. "In the first half, you could see they were getting in. We had to take one of our center backs and shift him to the outside, so that our outside back could slide up and cover their outside mid.
"It was a pressure-cover-balance thing in the back. When we pressure-cover-balance to the right, we left the left side wide open. It takes a long ball to get to him, and we knew could adjust on that."
Wayne improved to 9-2-0 with the win. With five games remaining in the regular season, the Eagles currently own the No. 2 seed in Class A2.
"Games like this prepare us for sectionals," LaDue said of the game against Class AA McQuaid (No. 9 NYSSWA Class AA). "It's nice to move the ball around against a good team and work it. To have someone to compete against."
McQuaid (7-2-1) was undefeated in its last five games. The Jesuit Knights keeper, Carter Duncan, made 11 saves.
The two teams last met in 2011 when Wayne beat McQuaid by a similar score of 2-1.