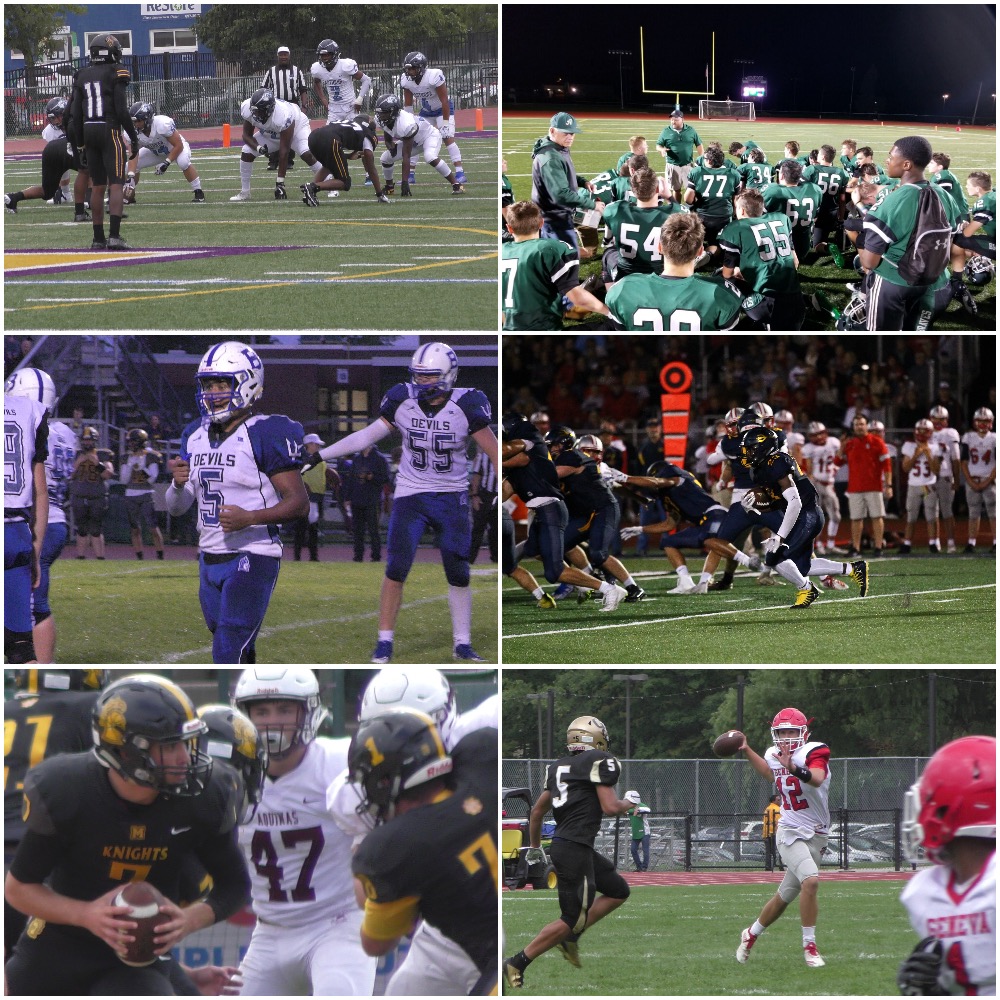 SATURDAY
AQUINAS 21
MCQUAID 27
October 14, 2006 was the last time the McQuaid Jesuit Knights varsity football program had defeated the Aquinas L'il Irish. Since then, it had been 13 years of frustration that saw the black and gold drop 15 consecutive matchups to the maroon and white. Saturday afternoon at Frontier Field, the streak finally ended as the Knights held off the L'il Irish, 27-21, in the first ever football game held at the home of the Rochester Red Wings. READ MORE.
GENEVA 14
GREECE ATHENA 20
They had been in control for the better part of 16 minutes, ever since Sam Sheldon's touchdown pass to Aiden McDonald broke a tie midway through the third quarter. But now, as the clock wound down in the fourth quarter, the Greece Athena Trojans were doing more than just bending on defense. They were on the verge of breaking. READ MORE.
ATTICA 38
MARCUS WHITMAN/BLOOMFIELD 0
Zach Strzelec only carried the ball eight times for the Blue Devils, but three resulted in touchdowns, as Attica's rushing attack powered it to a season-opening win. Strzelec finished with 104 rushing yards and also had 22 tackles and an interception on defense. Teammate Jake Gross rushed for 64 yards. Attica quarterback Jake Dressel threw for 93 yards, one touchdown and one interception. Lucas Johnson had 12 tackles for the Blue Devils, and Lucas Krawszyk had 11 tackles, a fumble recovery and a safety. For Marcus Whitman/Bloomfield, Justin Smith rushed 25 times for 100 yards. Smith added nine tackles on defense.
YORK/PAVILION 16
BATAVIA-NOTRE DAME 35
Jed Reese led the way for Batavia-Notre Dame's offense, rushing for 208 yards and two touchdowns. Mark Sanders had two catches for 127 yards and two touchdowns to go along with 39 rushing yards and a rushing touchdown for the Irish. In Gabe MacDonald's first game under center for B-ND, he went 6-7 passing for 153 yards and two touchdowns. MacDonald also had nine tackles and two interceptions. B-ND out-gained Y/P 493-104 in total offensive yards.
BROCKPORT 20
WILSON 44
Wilson led 28-20 at half time, put kept Brockport off the scoreboard in the second half. Brennan Clark finished with two receiving touchdowns and a kick return touchdown for Wilson, and quarterback Sam Jackson had 148 yards passing, two passing touchdowns and a rushing score. Dante McGown recorded nine tackles on defense for Wilson, and Ernest Thomas collected two interceptions.
HORNELL 7
BISHOP KEARNEY/ROCHESTER PREP 27
Nathan Carter rushed 19 times for 184 yards and a touchdown to lead BK/RP. He also made seven tackles in the win. Shia Patton carried the ball three times, rushing for 50 yards and a touchdown. He made seven tackles and one sack on defense. Jamir Davis made seven tackles and recovered a fumble for BK/RP, and Jami Walker returned an interception for a touchdown. Jawhn Perry added four tackles and returned a fumble for a touchdown.
PALMYRA-MACEDON 6
UNIVERSITY PREP 24
Michael Cathey rushed for 190 yards and three touchdowns on 21 carries including a 55-yard romp to lead UPrep. Clyde Davis connected on seven of 17 passes for 143 yards. The sophomore connected with freshman Mahki Connor on a 14-yard strike for the other UPrep touchdown. Senior Christon Jean led the defense with 14 tackles including 11 of the solo nature. Ray Rivera recorded 13 tackles (10 solo) while Andre Facen, Jr. and Anthony McCoy added 11 tackles apiece. Brandon Lucas had six tackles and one sack. UPrep led 18-0 at halftime.
EDISON 8
EAST SYRACUSE-MINOA 36
FAIRPORT 20
RUSH-HENRIETTA 17 (OT)

SPENCERPORT 38
BRIGHTON 24
CLYDE-SAVANNAH 8
RED JACKET 30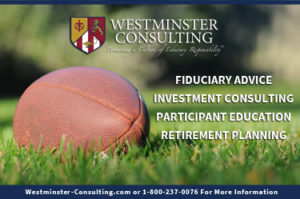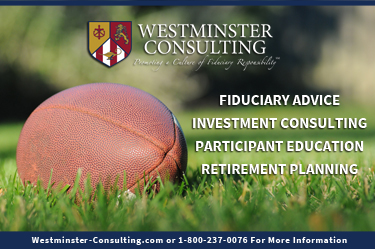 FRIDAY
EASTRIDGE 26
EAST 21
When the biggest news of the young Section V football season blitzed social media mere hours before kickoff, Jalen Rose Hannah unlocked his phone and sent a directive to the Eastridge group chat. READ MORE.
BATAVIA 42
WAYNE 12
The names have changed; the style of play hasn't. Make no mistake. The Batavia football team rushes the ball to win football games, but the Blue Devils can score through the air when needed. Three players combined to rush for 377 yards to lead Batavia in its season opener. READ MORE.
MYNDERSE/SOUTH SENECA 6
AVON 48
An opening drive kickoff return touchdown by Mynderse failed to faze Avon's Nick Rowland. The senior quarterback took the field and led five scoring drives on the first five possessions for the Avon Braves in their 48-6 victory, Friday night. READ MORE.
LETCHWORTH/WARSAW 14
WAYLAND-COHOCTON 0
Letchworth/Warsaw scored 14 points in the third quarter to move to 1-0 on the season. The Letchworth/Warsaw offense registered 160 yards led by quarterback Brett Vasile who went 8-for-11 with 66 yards. Josh Andrews had eight carries for 36 yards and CJ Hallopeter had nine carries for 30 yards with a touchdown and led the team with seven tackles on defense. Dalton English led the team with four catches for 32 yards.
EAST ROCHESTER/GANANDA 28
DANSVILLE 6
TJ Swagler led the way for East Rochester/Gananda with 28 carries for 156 yards and a touchdown as well as Christian Clarcq who had 18 carries for 101 yards and two touchdowns as ER/Gananda won its first game of the season. Quarterback Dion Mather went 2-for-7 with a touchdown pass to Swagler who scored twice in the second quarter. Dansville's Evan Pruonto scored the first touchdown of the contest in the first quarter. He finished with 50 yards rushing. Tanner Dettman added 10 carries for 74 yards.
GATES-CHILI 15
CHURCHVILLE-CHILI 0
Gates Chili registered 328 yards of total offense led by Blake Polazzi who had 88 yards rushing on 18 carries. Mair Morrison scored one of the two touchdowns for Gates Chili with a rushing touchdown. He finished with four carries for 47 yards. Quarterback Thadeus Powell went 4-for-13 with 58 yards passing and a touchdown to Blake Siplin who finished with two receptions for 32 yards. Churchville Chili's Joey Gibson had 12 carries for 17 yards and Jaquel Gibson led the way on the receiving end with two receptions for 31 yards.
PENN YAN 10
BATH-HAVERLING 6
Penn Yan's Kyler Lloyd put the Mustangs on the board first in the third quarter with a pick six. Brennan Prather added a field goal in the fourth to extend the lead. Bath-Haverling's quarterback Kaden Adams scored a five-yard touchdown in the final minute but the Rams were unable to recover an onside kick on the ensuing play. Lloyd ended his night with eight tackles and recorded five receptions for 28 yards. Prather had four receptions for 51 yards. Quarterback Kyle Berna went 22-for-36 for 144 yards, nine carries for five yards and 10 tackles with two sacks. Mekhi Mahan led the offense with 13 receptions for 53 yards and on defense with 18 tackles, a sack and fumble recovery. Damien Snyder added a reception for 13 yards.
NEWARK 7
HONEOYE FALLS-LIMA 44
Honeoye Falls-Lima jumped to an early 24-0 lead and never looked back as they ran away with the victory at home. Mason Ferrara led the way on the offensive side with 18 carries for 216 yards and three touchdowns. Quarterback Reece Joint went 6-for-11 for 140 yards and a touchdown. Turner Wilson added five carries for 45 yards and a touchdown. In the third quarter, Patrick Lustyk took an 80-yard kickoff return to pay dirt. Newark's Travontay Murray scored the Reds only touchdown of the contest with an eight yard run.
ALEXANDER 48
LYONS 14
Alexander scored on the first play of the game and never trailed. Quarterback Dylan Busch hit Kam Lyons on a 55 yard pass for the touchdown. Lyons fumbled the kickoff and the Trojans recovered. Busch again on the first play threw a touchdown pass to Josh DeVries. Busch finished 4-for-4 passing for 127 yards. Hayden Walton had 11 carries for 86 yards and two touchdowns. Jay Morrison added six carries for 72 yards and a touchdown and Ty Woods had seven carries for 54 yards and two scores. Kicker Eric Cline was 6-for-7 on PAT kicks. On the defensive side, Devin Dean had 10 tackles with two sacks. Nick Kramer had eight tackles for the Trojans and had a fumble recovery. "I like how we performed in all three areas of the game. Offense, defense and special teams. Each young man did their job to the best of their abilities and the team benefitted," Alexander head coach Tim Sawyer said after the game.
LEROY 46
WELLSVILLE 14
LeRoy went up 32-0 before Wellsville tacked on its first points of the game. LeRoy's Jake Hill threw for two touchdown passes on the night and ran for one to lead the Knights offense. Alex Panepento had two touchdowns, one in the air and one on the ground. Tommy Saunders had eight tackles for LeRoy. "They controlled the line of scrimmage on both sides of the ball," said Wellsville coach Frank Brown. "But our kids never quit and we have something to build on." Noah Chaffee ran for 53 yards on 13 carries for Wellsville with a touchdown. Quarterback Liam McKinley rushed five times for 32 yards and went 3-for-5 for 35 yards. John Layfield had an eight yard touchdown run. Egan Enke recorded 12 tackles for Wellsville and Blake Beckwith had eight tackles. 

WATERLOO 0
CAL-MUM/BYRON BERGEN 25
Kyle Wade and Bryce Yockel paced the Red Raiders to victory. Wade had 138 yards on the ground and 73 yards receiving with two touchdowns. Yockel had 160 yards rushing with 12 yards receiving and two touchdowns.
CANISTEO-GREENWOOD 38
PERRY 8
Canisteo-Greenwood's Jacob Houghtaling had seven carries for 103 yards with a touchdown and had two picks including a pick six. Chase Weeks had 21 carries for 98 yards and two touchdowns. Quarterback Roque Santiago went 8-for-9 passing for 80 yards with a touchdown pass. Andrew Morling recorded five catches for 55 yards with a touchdown. On the defensive side, Nate Button had five tackles, three sacks and a safety. Alex Mason added four tackles and a sack.
GREECE OLYMPIA/ODYSSEY 32
WEBSTER THOMAS 18
Greece Olympia/Odyssey's Xavier Hurell went 10-for-22 for 221 yards and two touchdowns. Scott Parr finished with four catches for 114 yds and two touchdowns. Darnell Williams added three catches for 83 yards and Corey Bright had 9 carries for 80 yards with two touchdowns. Kadeem Walker added a 102-yard pick six to help seal the victory.
GREECE ARCADIA 47
IRONDEQUOIT 15
CLYMER/SHERMAN/PANAMA 28
GENESEO/MOUNT MORRIS 0
PITTSFORD 8
HILTON 13
MONROE 12
WEBSTER SCHROEDER 33
THURSDAY
CANANDAIGUA 14
VICTOR 34
Junior running back Rushawn Baker ran for 118 of his 157 yards in the first half to lead the Victor Blue Devils in the annual Teddi Bowl. Tied at 14 with 3:29 left in the second quarter, Baker sped up the sideline for a 72-yard touchdown to give the Blue Devils a lead they did not surrender. READ MORE.
TUESDAY
EDISON TECH 0
PENFIELD 44
Carson Hobler, Jordan Klatt, Tylor Salmon, Thomas Wharton II and Jory Woodworth recorded a touchdown apiece to lead the Patriots.