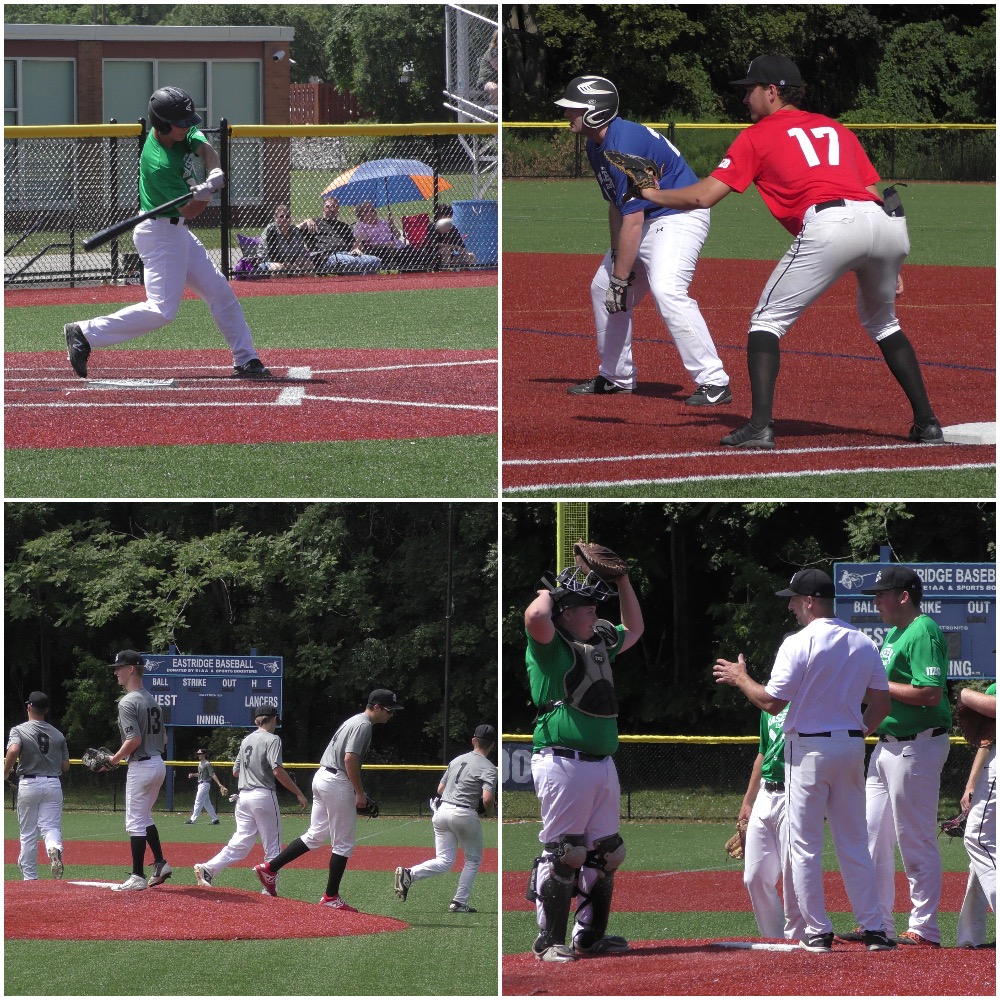 DI RED 4
DI BLUE 3
Nolan Schoenberger (Wayne) plated Logan Bush (Aquinas) with a two-out single to cap a seventh inning rally as DI Red (4-1-1) won its third straight game in Upstate Baseball League action at Eastridge High School, Saturday.
Nolan Schoenberger gives DI Red its first lead of the day with a 2-out RBI single. Going to the bottom of the 7th: DI Red 4 DI Blue 3 pic.twitter.com/OTtxGx0EfP

— Paul Gotham (@PickinSplinters) August 10, 2019

Trailing 3-2 entering the final inning, Zachary Harnischfeger (Greece Athena) started the comeback with a two-out walk. Bush followed with another base on balls to set up Schoenberger for the game winner. DJ Stoianovich hurled a shutout inning in relief to pick up the win.
Logan Bush makes the play from the third to take us to the 6th. That's Zachary Harnischfeger with the stretch. DI Blue 3 DI Red 2 pic.twitter.com/mJ8ZZ1GJYX

— Paul Gotham (@PickinSplinters) August 10, 2019

Drew Treviso (Fairport) worked a scoreless frame for the save. Dan Bowman (Fairport) finished 2-for-2 at the plate with an RBI and a run scored to help Blue grab a 3-1 heading into the fourth inning. Malakai Taylor (Mynderse Academy) doubled, drove in a run, scored another and reached base all three times he came to the plate. Grant Rodriguez (Rush-Henrietta) went 2-for-3. Jake Veniskey (Webster Thomas) singled and walked. Patrick Walsh (Gananda) started and struck out six over three innings of work for Blue.
Pat Walsh fields his position on the swinging bunt. pic.twitter.com/05YIVhCb0s

— Paul Gotham (@PickinSplinters) August 10, 2019

Nate Sherman doubled and scored a run for Red. Shane Harisis (Eastridge) singled and scored.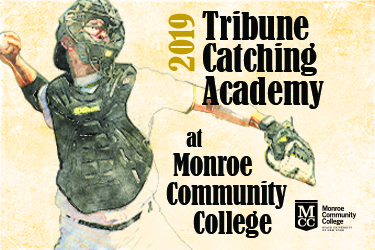 DI GREEN 7
DI GREY 5 
Dan Tirabassi (Rush-Henrietta) finished 2-for-2 with a triple and scored three runs to lead DI Green (3-2) to back-to-back victories. Tirabassi, who homered in Green's 9-3 win over DI Gold on Thursday, walked and scored in a four-run third when Green erased a deficit to take a lead it did not surrender. Trailing 2-1, Bobby Sellers (Rush-Henrietta) started the stanza with a walk.
Dan Tirabassi to Bobby Sellers to Josh Ferris. 6-4-3 GDP. Going to the 7th: DI Green 6 DI Grey 4 pic.twitter.com/MKRxkkHhK8

— Paul Gotham (@PickinSplinters) August 10, 2019

One out later, Tirabassi received a free pass.  The high school teammates executed a double steal for the first run of the frame. CJ Wiest (Brockport) followed with an RBI single. A pair of bases-loaded walks capped the scoring in the inning. Tirabassi tripled and scored in the seventh inning to add an insurance run. Josh Ferris (Churchville-Chili) struck out four over five innings of work to pick up the win. Ferris drove in a run with a hit and also scored.
Sal Cutaia to Tyler Cerame for the 3-6 GDP pic.twitter.com/jtH7GCUs6T

— Paul Gotham (@PickinSplinters) August 10, 2019

Max Stuver (McQuaid Jesuit) retired the only batter he faced to pick up the save. Wiest added two RBI. Charlie Sim (Williamsville South) walked and drove in two runs. The top third of DI Grey's batting order combined for six of the squad's eight hits in the game.
Dan Tirabassi and Bobby Sellers work the double steal. pic.twitter.com/GsZUI778Zf

— Paul Gotham (@PickinSplinters) August 10, 2019

James Stanek was 2-for-3 with two runs scored. Tyler Cerame (Hilton) went 2-for-4 with a run. Jacob Thomas drove in a run with two hits.
Jacob Thomas chases down a Bobby Sellers drive into left center gap. Mid 3: DI Green 5 DI Grey 2 pic.twitter.com/HNYS6mLdan

— Paul Gotham (@PickinSplinters) August 10, 2019