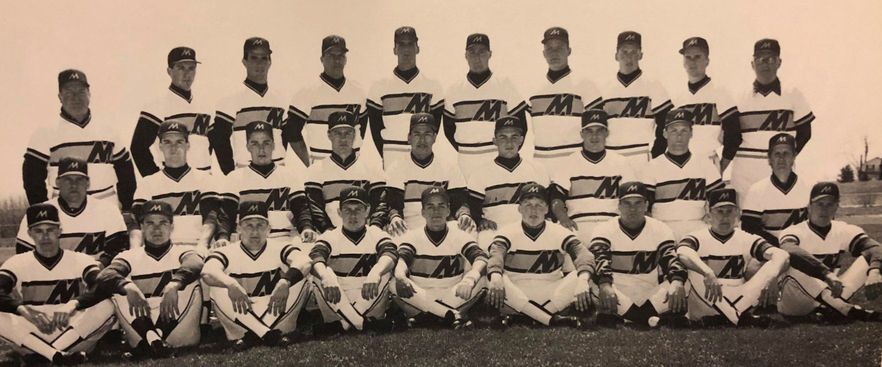 By PAUL GOTHAM
ROCHESTER, N.Y. — Dave Chamberlain started the Monroe Community College baseball program in 1965. The Tribunes practiced and played their home games at Cobbs Hill that season. Four years later, MCC had moved into its permanent home on East Henrietta Road, and the Tribunes won their second regional title. Two decades later, the Black and Gold advanced to the NJCAA World Series with an undefeated record. Saturday night, members from those two teams and more will gather to honor Coach Chamberlain and the history of Monroe CC baseball.
"We all have a story about how much MCC baseball has meant to our lives," said Jim Carli from the 1969 team. "This will be a collection of guys wanting to give thanks to Coach Chamberlain and what he did for the program."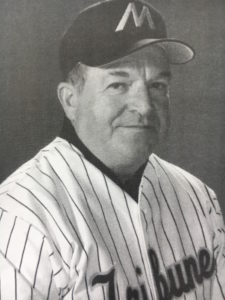 Led by future MCC hall of famers John Blackwell, Ralph Clapp and Steve Nichols, the 1969 Tribunes finished 20-5. They defeated Johnson and Wales to match the 1967 squad which won the first regional title in program history.
"We're not a one-man band, never have been," Carli added. "MCC baseball is a family. We pick up where we left off."
The 1989 team won its first 32 games of the season before falling in the NJCAA World Series and ultimately being eliminated by Cochise College.
"My best memories of college baseball come from playing at MCC," said Bill Guzik, a member of the '89 team who continued his career playing for LeMoyne College at the Division I level. "You take a lot of things from sports – leadership roles, there's the social aspect of it. A lot could be said of playing sports in general, but when you're on a special team like our '89 team that went to the World Series, it just makes it that much more memorable."


Chamberlain, a member of the MCC Athletics Hall of Fame has also been honored in the American Baseball Coaches Association (ABCA) Hall of Fame as well as the NJCAA Hall of Fame and Ithaca College Athletic Hall of Fame. He amassed a record of 735-232 over 33 years at the helm for the Tribunes.
"We're here to honor him," Carli said.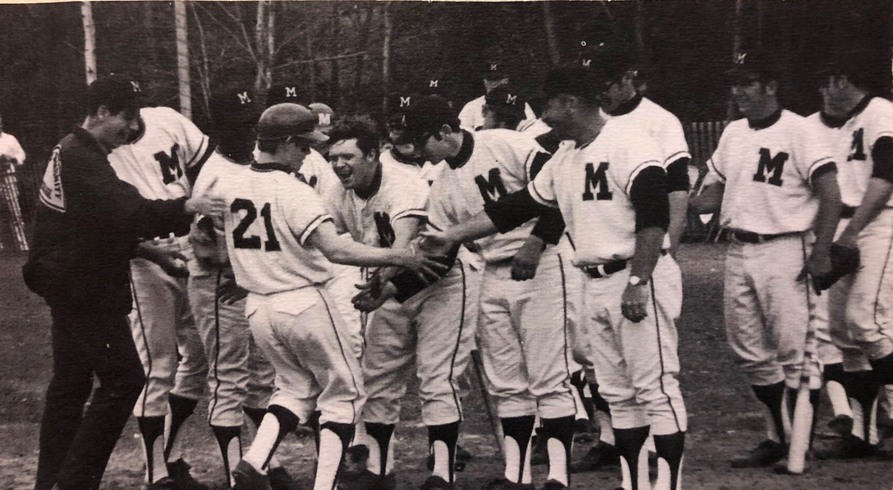 The '89 squad was Chamberlain's fourth World Series team. The program has since made six more appearances with former head coach and athletic director Skip Bailey leading the Tribs to 2007 championship. Former coach Mike Kelly guided MCC to the 2008 and 2009 Series. Dave Brust has taken Monroe to the World Series three times in the past four seasons.
"This is about Coach Chamberlain and the current team," Carli said. "It's great to see the program continue the level of success."
The event will take place Saturday, August 10th at Blades Restaurant, 1290 University Avenue. A 3 PM start time is scheduled.