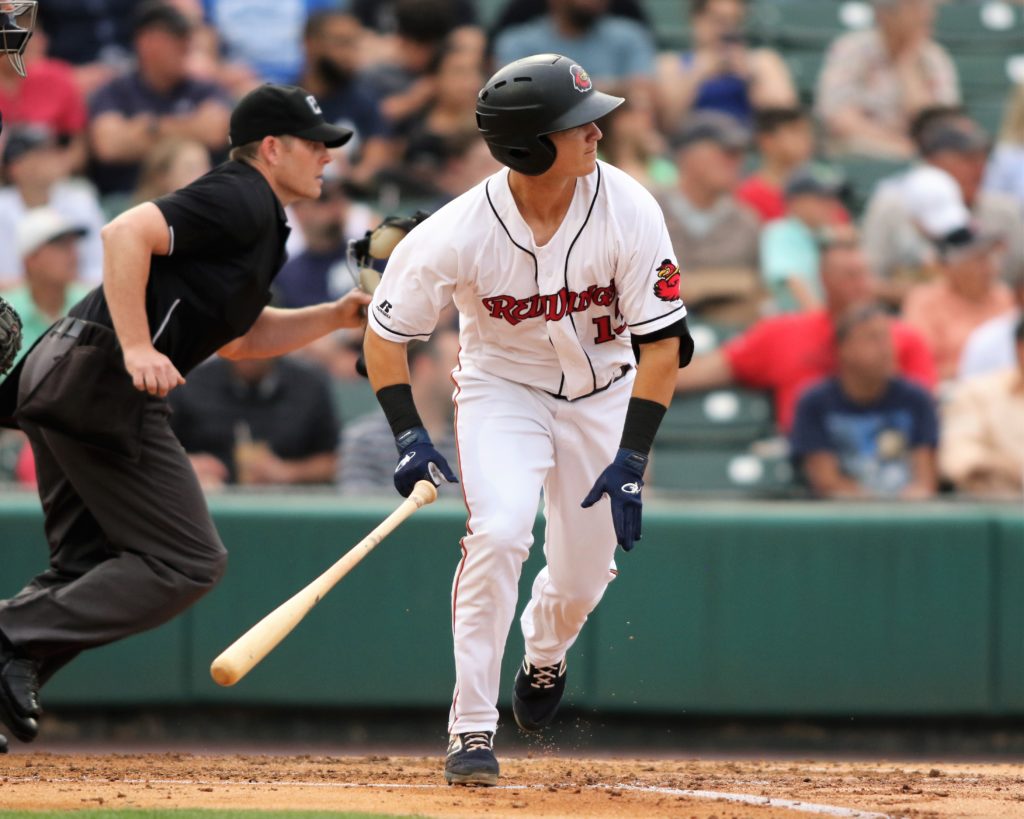 By PAUL CIFONELLI
LAWRENCEVILLE, GA. – Gwinnett starting pitcher Kolby Allard allowed four hits and two walks over six innings, and the Stripers (58-41) went on to defeat the Rochester Red Wings (48-51), 5-1.  Allard surrendered the lone run for the Red Wings in the sixth inning. Jeremy Walker came in for relief and dazzled over his three innings of work. Walker only allowed one baserunner to reach base, Jaylin Davis in the ninth inning on a hit by pitch. He also recorded five of his nine outs via strikeouts and punched out four of the first six batters he faced.
The Red Wings' only run of the night came when Ronald Torreyes brought in Brian Schales with a sacrifice fly.
Torreyes, Alejandro de Aza, Jimmy Kerrigan and Schales were the only Wings to get a hit off Allard. Drew Maggi and Davis drew the walks.
Rochester's slow day at the plate halted an impressive team streak of 13 consecutive games with a home run. The Red Wings also sported the International League's best team batting average, along with the league's most hits and doubles for a team. Gwinnett is now 17 runs ahead of Rochester in that category after the victory.
DJ Baxendale, the opener, and Fernando Romero each pieced together scoreless outings on the mound for the Wings. Baxendale went one inning and finished with one hit allowed, one walk allowed and two strikeouts. Romero hurled two frames and walked one, surrendered one hit and punched out four.
Sandwiched between Baxendale and Romero's outings was four innings from Devin Smeltzer. Smeltzer gave up four of the Stripers' five runs in the game. Ian Krol got the ninth inning for Rochester and allowed one run on a hit and two walks.
The Red Wings will look to avoid the sweep in Gwinnett on Sunday, July 21. First pitch will be at 1:05 p.m.