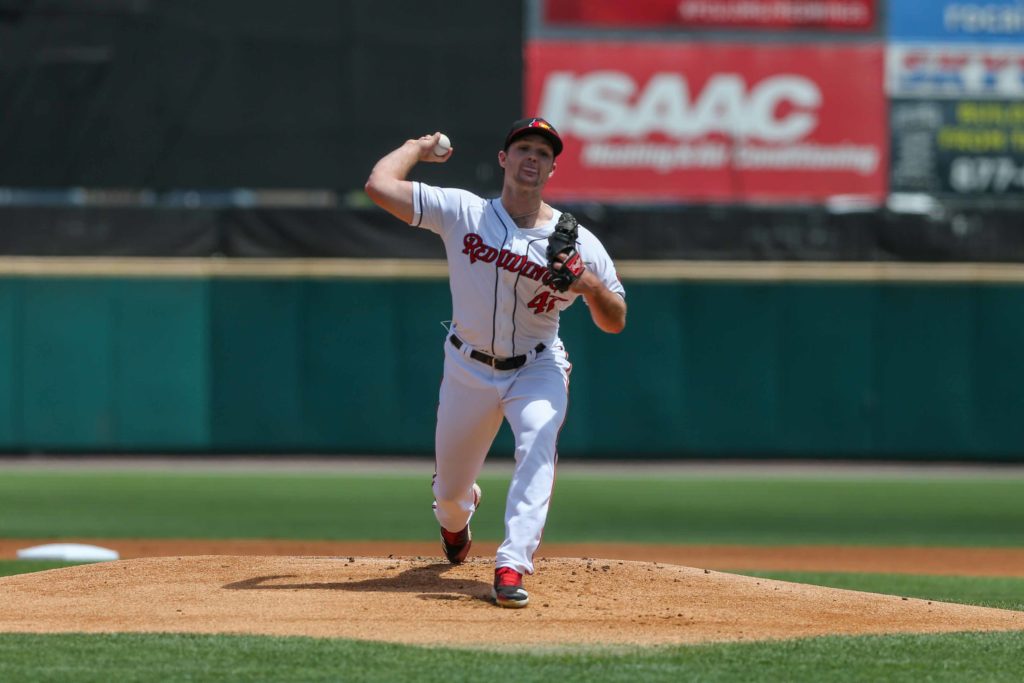 By KEVIN OKLOBZIJA
When you're the Triple-A manager or pitching coach, you're always closely monitoring what the parent team is doing.
When the big league team wins, you're happy. After all, in small ways, you're contributing to that success anytime players are promoted.
There's one thing you never want to see, however: games that won't end. When the big club plays extended extra innings games, it not only taxes the major league pitching staff but the Triple-A staff as well.
It's not a trickle-down effect, it's a waterfall.
And the guys in Triple-A just bite the bullet.
Such was the case for the Rochester Red Wings this weekend against the Pawtucket Red Sox, when they were twice derailed in their bid to finally reach the .500 mark.
A win on Friday night would have put them at .500 for the first time since Game 2 of the season. They lost 7-5. They rebounded with a 9-6 victory on Saturday night but on Sunday afternoon were thumped 10-5 in the series finale at Frontier Field.
Relive the #PlatesMile @RocRedWings Winner @pdellcastro cameo by @thadbrown7 @jml5798 @kyle_ogara @PickinSplinters @njrowan @TheRocPressBox pic.twitter.com/UKM3l8bNRy

— RocSportsNOW (@RocSportsNOW) June 30, 2019

For the three games, the Wings surrendered 23 runs. Hardly a great weekend. But that's called life in the minors. They didn't have a regular starting pitcher on Friday or Saturday, so instead piecing together the innings with relievers, and then basically had just one reliever to use on Sunday, so starter Kohl Stewart was left on the mound a little longer than usual.
All this essentially because the Minnesota Twins played 18 innings on Thursday afternoon.
"That's the world we live in," said Wings manager Joel Skinner, whose club takes a 39-41 record into a three-game homestand against the Syracuse Mets starting on Monday. "Really the only bad thing about it (Minnesota's 18-inning marathon) was that the Twins didn't win the game."
On Friday night the Wings were forced to start reliever Chase DeJong and then use three other relievers because the Twins promoted Rochester's scheduled starter, Lewis Thorpe.
On Saturday, the Twins were concerned that they might need Sean Poppen, so he couldn't start at Frontier Field. Instead, reliever Preston Guilmet started and was followed by four of his bullpen friends.
So when Sunday arrived, Stewart needed to get to at least the fifth inning and preferably a lot farther until Poppen could come in to pitch a limited number of pitches.
"Guys have a feel of the clubhouse, guys understand," Skinner said.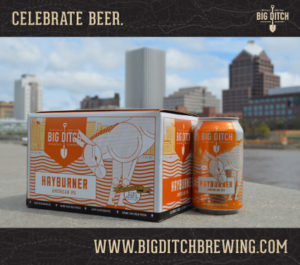 As it turned out, Stewart lasted 4 1/3 innings, allowing nine hits and eight runs. He may have come out earlier because of a blister, but there wasn't really any other pitcher available.
"He had a little blister on his thumb so that limited him to the number of sliders he could throw," said pitching coach Stu Cliburn, who will represent the Wings along with catcher Tomás Telis and outfielder Brent Rooker in the Triple-A All-Star Game on July 10.
Poppen came on to end the fifth and pitched three more innings (four hits, two runs, five strikeouts) before Andrew Vasquez pitched the ninth.
"All in all, we won 20 games (20-10) this month; we're awful proud of what we've done this month," Cliburn said. "The pitching staff grinded it out and everyone has done their part."
Notes: Outfielders Jake Cave and LaMonte Wade Jr. were returned to the Wings by the Twins on Sunday and were in the starting lineup. Cave went 2-for-5 with a double and Wade was 1-for-3 with two walks.