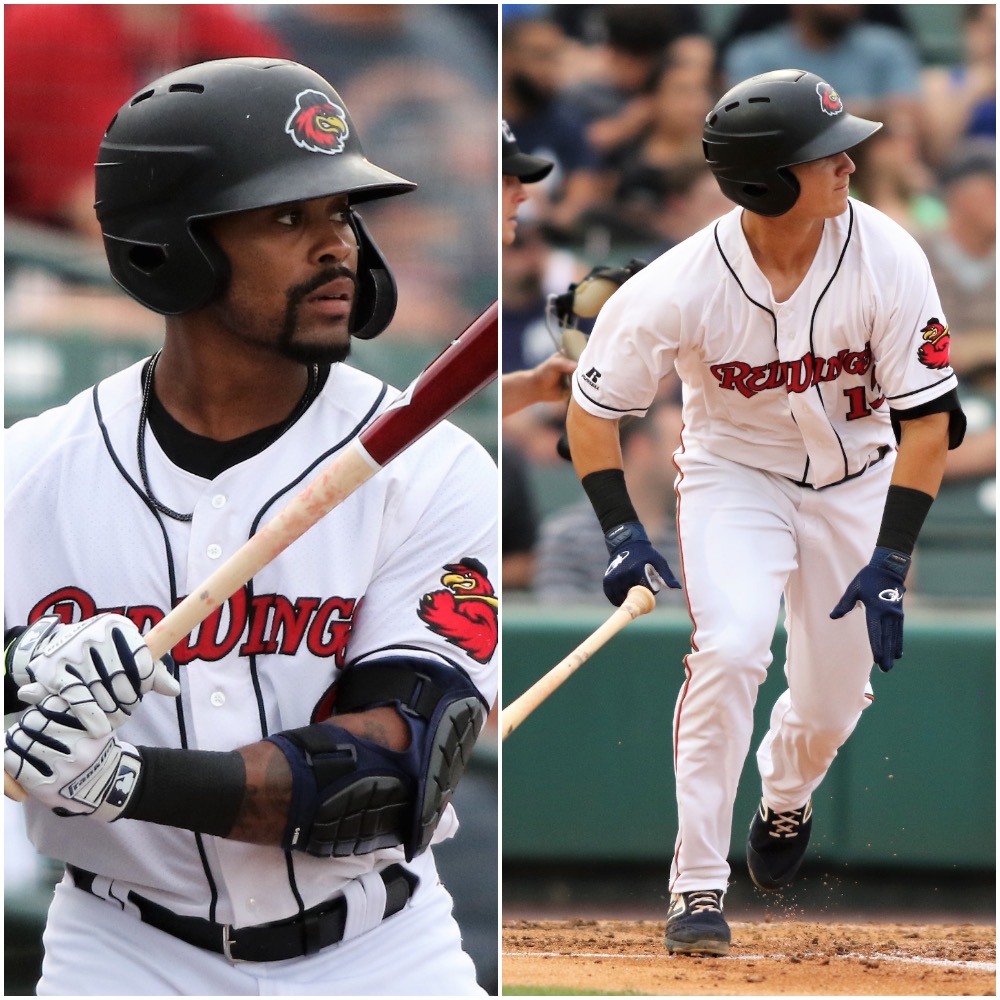 By PAUL GOTHAM
ROCHESTER, N.Y. — Rochester's Red Wings closed their most recent homestand winning 13 of 14 games. The road trip that followed saw a roster shuffle with Luis Arraez, Willians Astudillo and Jake Cave return to Minnesota. The Wings came home Monday night having dropped five of eight.
New faces in the lineup helped the Wings reconnect with the squad's previous mood.
Jaylin Davis and Brian Schales connected on their first Triple-A home runs, and the Wings came from behind to defeat Scranton/Wilkes-Barre, 8-6 in front of 7,903.
Schales tied the game with a two-out blast in the seventh.
One inning later, Davis connected on a go-ahead shot off Scranton/Wilkes-Barre reliever Joe Harvey.
"He's a fast ball, slider guy," Davis said of Harvey. "Fastball was up. Slider was out of the zone, so I eliminated that and was just looking fastball. I got one."
The Greensboro, North Carolina native plated Wilin Rosario and Jordany Valdespin with his 11th round tripper of the season but first in the seven games played with Rochester.
VIEW MORE JOE TERRITO PHOTOS HERE.
"It's a relief," he said. "At first, I was just hoping it was getting out because I had a couple balls earlier that didn't leave. When I saw it go out, I kind of exhaled a little bit. Just relaxed a little bit more."
Rochester led 8-5.
"Obviously when you contribute, you feel more a part of that team," Wings manager Joel Skinner said. "Not that they don't, but they've only been here a couple days. I'm sure it kinda helps them."
Schales erased a two-run deficit in the seventh inning when he sent a Rex Brothers 97 MPH fastball over the fence in right center. Schales was playing in his fourth game with the Wings.
"Stay right center and be on time," Schales said of his approach against the major-league veteran. "That felt good. Let the swing unfold."
DJ Baxendale hurled a scoreless inning in relief to pick up the win.
"It's nothing they haven't already done," Skinner said of his team. "They did it last week. That's the type of vibe you have."
Baxendale improved to 4-4 on the season and the Wings to 35-39 with the victory over the IL North-leading Railriders.
"I feel like everybody's relaxed coming into the game," Daivs said. "No matter if we get down or up, momentum stays the same. Vibe stays the same. That's the biggest thing."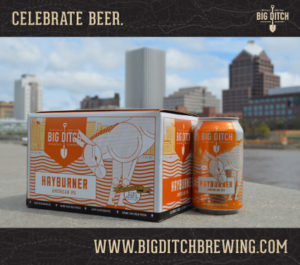 Sean Poppen started and allowed one run through five innings, but the Wings starter couldn't get out of the sixth.
Adam Bray allowed two runs in an inning and a third. Ian Krol pitched the ninth for his second save of the season.
LaMonte Wade Jr. gave Rochester a 1-o lead in the first with a one-out double that scored Nick Gordon from first. Wade later scored on a Zander Wiel base hit. The Wings led 2-1 after five when the Railriders put two runs on the board in the sixth and seventh innings apiece.
Wynston Sawyer finished 3-for-4 with a double and run scored. Schales and Wiel had two hits apiece.
Erik Kratz had two hits for Scranton/Wilkes-Barre including a solo shot in the ninth. Trey Amburgey, Mike Tauchman and Tyler Wade collected two hits apiece.
Clint Frazier, who was recently demoted by the New York Yankees, went  0-for-4 with a walk. He came to the plate representing the tying run in the ninth and flied out to left.
The Wings hosted the Section V baseball and softball champions with a pre-game celebration on the field.
The same two teams meet Tuesday for a 12:30 PM first pitch.