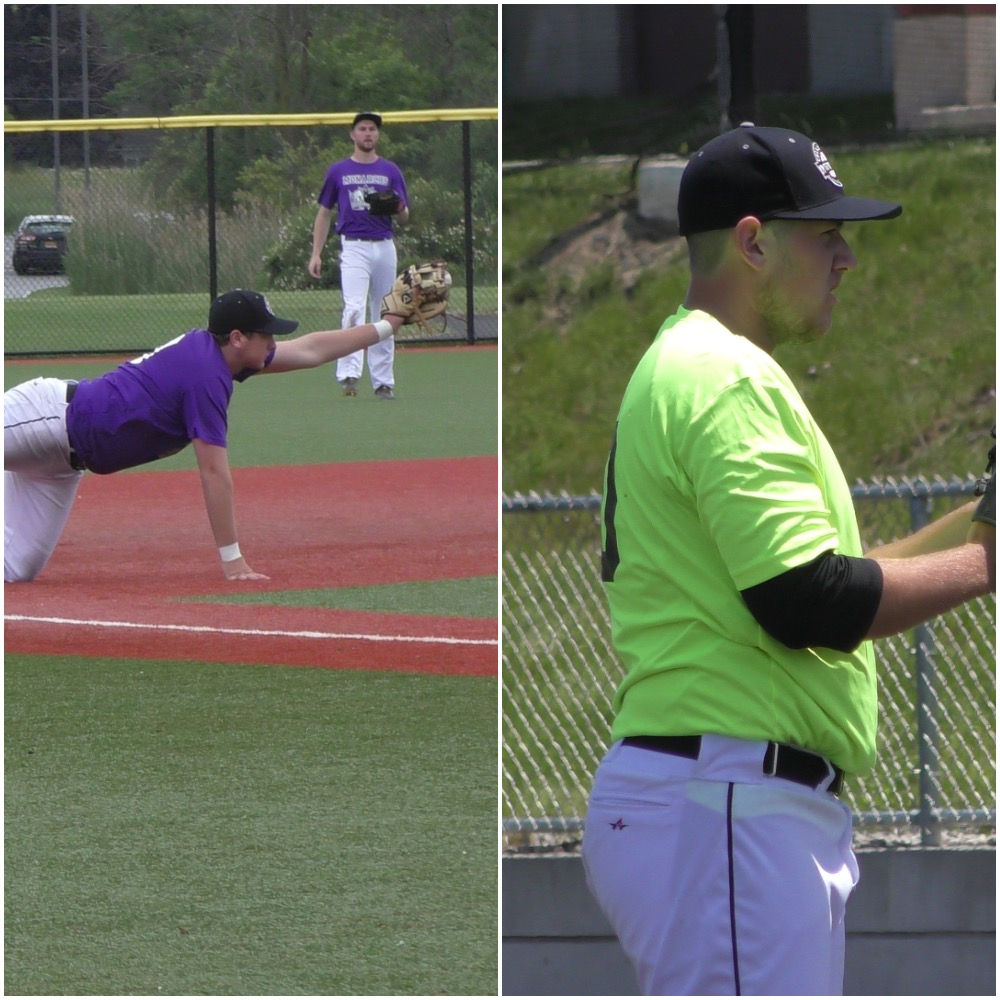 By PAUL GOTHAM
ROCHESTER, N.Y. — Tyler Broderick (Keuka College) capped a near-perfect week at the the plate with a  4-for-4 performance. Dylan Hillabush (Brockport College) hurled six solid innings to help the Lake Monsters snap a five-game skid. The two earned Player and Pitcher of the Week for June 17-23rd as announced by the Interstate Collegiate Baseball League (ICBL) on Monday.
PITCHER OF THE WEEK (6/17 – 6/23) Rochester Division
Dylan Hilabush, Lake Monsters/Brockport College
So. LHP Holley
Hillabush struck out three over six innings and did not allow an earned run in the Lake Monsters 4-3 win on Saturday. After giving up a leadoff walk to start the game, the 6-foot-2 left-hander set down the next five batters he faced and seven of eight. Hillabush hurled five shutout innings before back-to-back, two-out errors in the sixth broke that string. Hillabush has allowed one earned run in 16 innings of work this season.
PLAYER OF THE WEEK (6/17 – 6/23) Rochester Division
Tyler Broderick, Monarchs/Keuka College
Sr. INF Saint Joseph's Catholic Academy
Broderick led the ICBL in hitting (.857/6-for-7) and on-base percentage (.900) in three games last week. The Monarchs third baseman finished the week with a double and a triple to compile an OPS of 2.186  and a slugging percentage of 1.286 in the past seven days. He drove in a run and scored four more in the Monarchs 16-1 win to close the week. Broderick has a hit in six of his last seven games.
The ICBL's Rochester Division continues with two games Monday night (June 24th). The Flyin' Fish take on the Wings with the Lake Monsters and Monarchs capping the night.