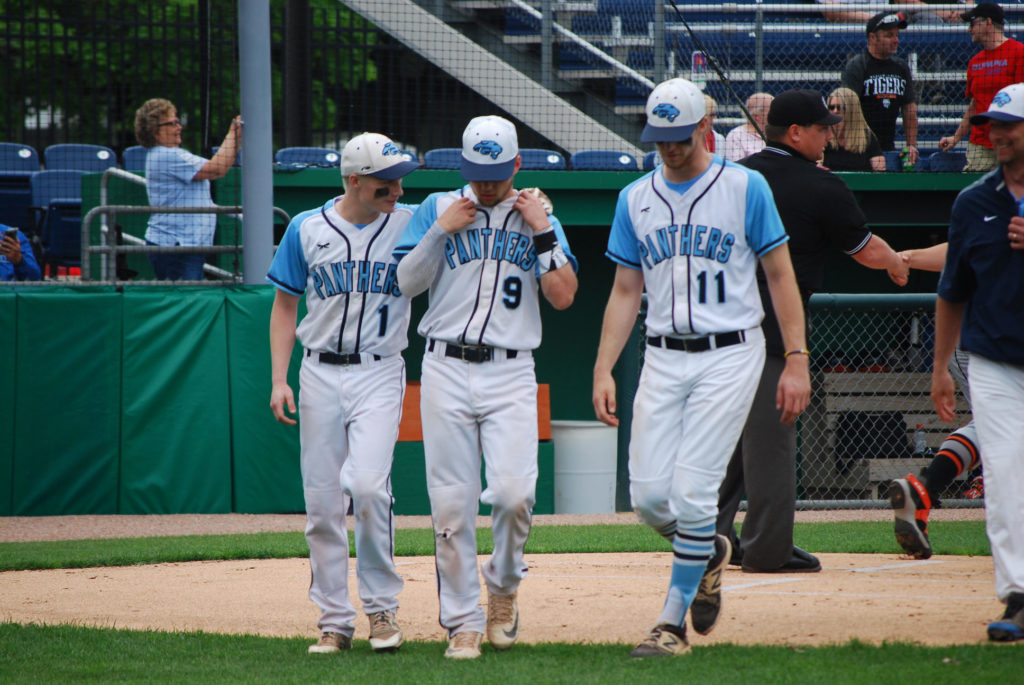 By PAUL GOTHAM
ROCHESTER, N.Y. — Bill McClare figured his squad's breakthrough season was 2018, but the Gananda Blue Panthers fell to eventual state champion Avon in the Section V Class C1 finals.
"That was an eye-opening experience for the guys," McClare said Thursday night by phone. "We went in and thought we had a solid team and then you go up against a team like Avon, pretty much all seniors. To them it was another game. To us, our hearts were beating a little faster I think. We couldn't finish the deal where they were experienced team with a lot of talent."
Friday afternoon, Gananda will take the field at Maine-Endwell High School in Binghamton, New York with a spot in the NYS Class C finals at stake.
McClare credits the four returning starters from last year's squad for the current success.
"Our seniors really sort of put us all on their backs and have carried us," said McClare referring to Jayden Castrechini, Zach Ciprich, Zach Dier and the coach's son, Tim McClare. "It's sort of trickled down to our ninth graders. They all seem to have ice in their veins right now. Nothing fazes them."
The Blue Panthers dropped back-to-back games late in the season, a 1-0 setback to Williamson and 5-4 to East Rochester – a game they lost in the seventh inning that cost them the Wayne County title. The East Rochester defeat focused Gananda's efforts.
"Ever since that game, it was sort of like all right that goal we didn't accomplish, but let's move on to the next one," McClare said referring to losing the league title. "The guys have really busted their butts in practice. Every practice is like a game."
The younger McClare was on the mound for the lost to Avon last year. When he was a freshman, the Canisius College commit earned the start in the Blue Panthers quarter-final loss. One year later, Gananda reached the semis, and McClare again drew the assignment.
"If people really were watching, you could sort of see the last three years we were building," Bill McClare said.
The younger McClare threw a complete game last weekend when Gananda downed Falconer (VI), 4-1 in the Far West Regional. That followed his seven shutout innings when Gananda beat Warsaw, 5-0 for the school's first sectional title since 1999.
McClare is 6-2 on the season, three of those wins have come in the postseason.
"It doesn't seem like they've taken it in," McClare said of his club. "It's just a game by game type of thing not really tinking about where we are as a program or anything else."
Gananda plays Ticonderoga (VII) in the semifinals.