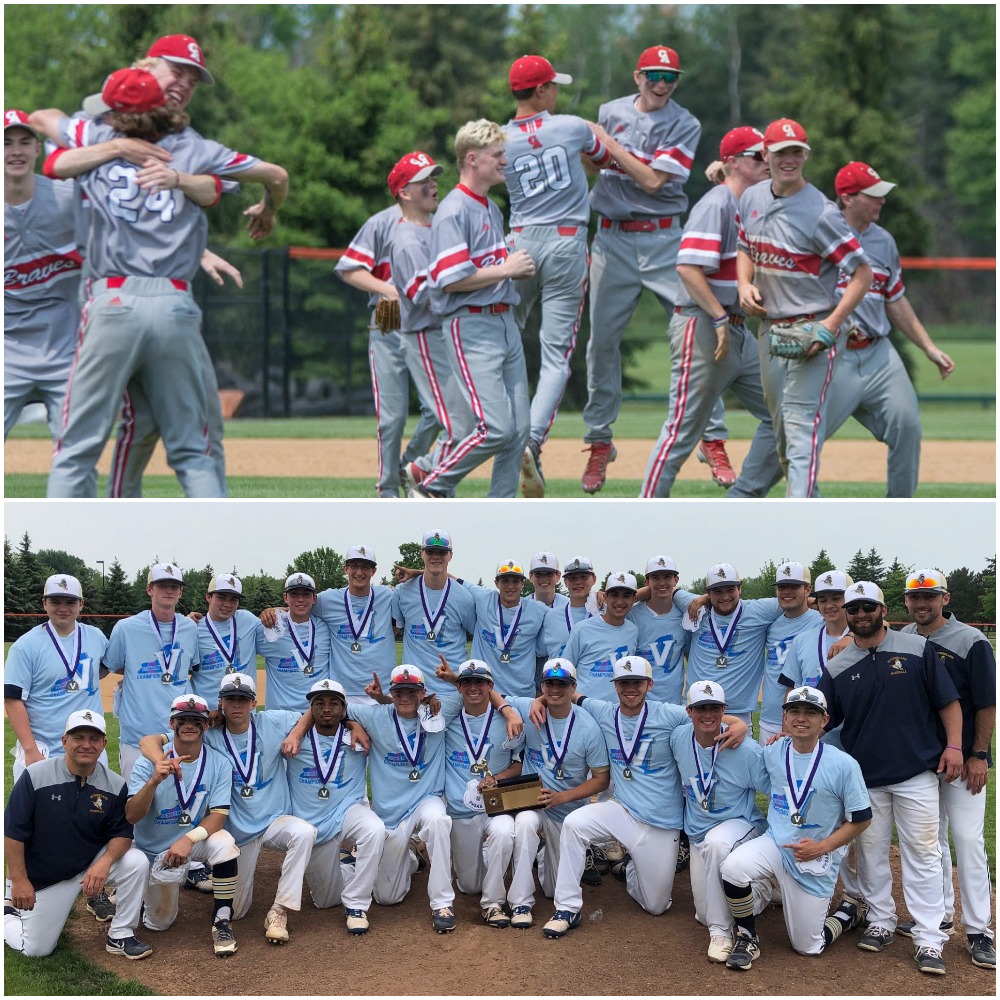 What: Section V Class A crossover game (state qualifier)
Who: Class A1 champion Canandaigua Braves vs. Class A2 champion Pittsford Sutherland Knights
When: Tuesday, June 4 at 5 p.m.
Where: Rochester Institute of Technology
Possible starters
After winning their sectional finals with complete games, Canandaigua's Michael Sculli and Sutherland's John Messina will be unlikely to pitch much Tuesday due to pitch count. Messina is ineligible, needing four days rest counting Saturday, but Sculli could pitch, his 102-pitch total requiring him only three days of rest counting Saturday. The Braves could turn to senior righty Cooper Crunick, who pitched a one-hitter in a sectional semifinal win over Irondequoit. Sutherland threw Nick Provenzale for five innings of its semifinal win last Thursday.
By the numbers
Canandaigua: .291 batting average/1.21 earned run average (as of conclusion of regular season)
Pittsford Sutherland: .289 batting average/3.58 earned run average (as of conclusion of regular season)
Last time they met at this stage
The Braves and Knights faced off in the 2017 Class A crossover game. The Knights got on the board in the first inning and held on to win, 9-3, behind a complete game from Jack Zielinski. Current Canandaigua players Sculli (walk, steal, run) and Dylan Mackenzie (RBI single) both contributed in the loss.
How they got here
Canandaigua: The Braves faced off with Class A1 top-seed Greece Athena in the final but sent ace lefty Sculli to the mound. He threw a three-hit shutout as Canandaigua pulled out a 3-0 victory. The Braves had needed a Seth Vigneri grand slam in the semifinal to even reach the championship game.
Pittsford Sutherland: The Knights had a hard-fought A2 final against Eastridge on Saturday which they pulled out 3-2. Messina threw a complete game to get the win, and Robert Nolan delivered the two-run hit through the left side that turned out to be the decisive knock.
What's at stake
The winner earns a spot in the New York state, Class A Far West Regional against the Class A champion from Section VI (Buffalo-area). The Far West Regional doubles as the state tournament quarterfinal.