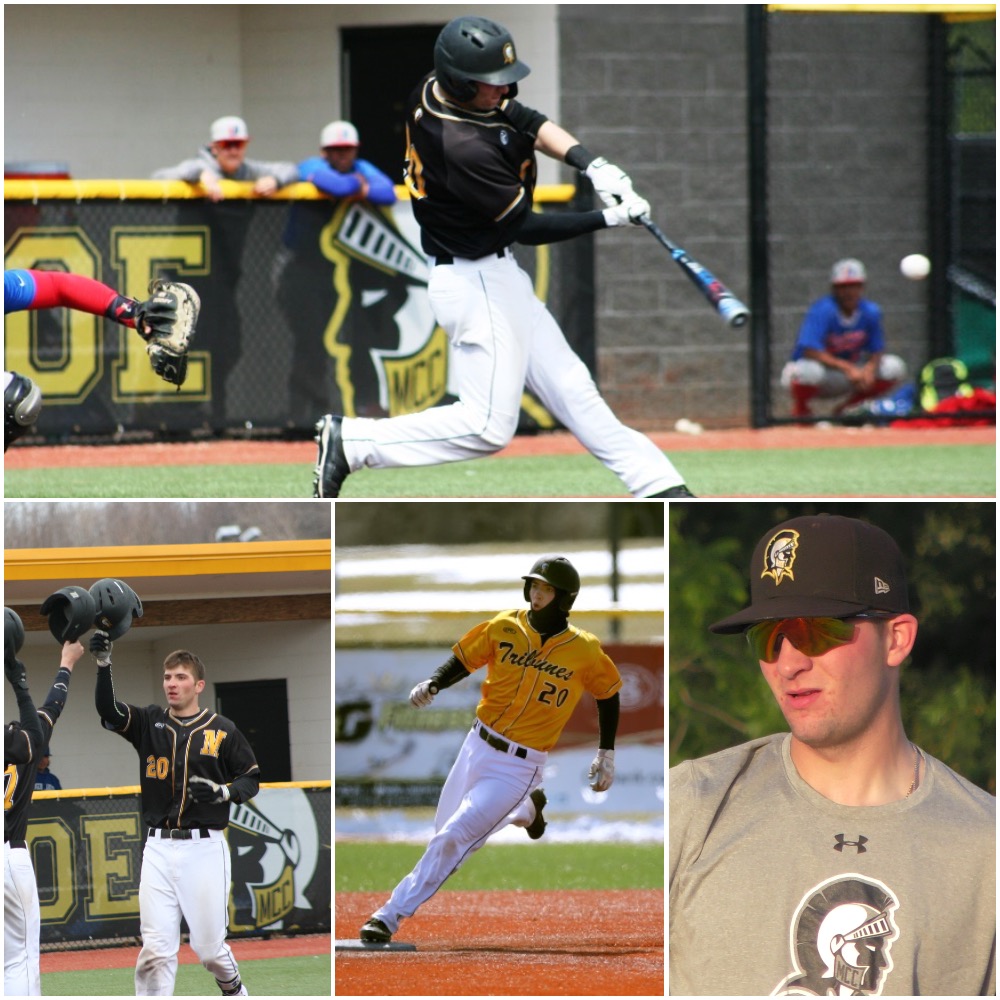 By PAUL GOTHAM
With the title giving a nod to the Rogers and Hammerstein classic song Oklahoma!, the first in a series chronicling the Monroe Community College baseball team's trip to the 2019 NJCAA Division II World Series.  
ENID, OK — In four post-season games, Phil Ferranti (Webster Schroeder) has driven in 11 runs and scored six more. The Monroe Community College first baseman capped the Tribunes run to the program's 10th trip to the Junior College World Series with a 3-for-5 performance last Saturday in which he brought home half of the Tribs' runs in a 6-0 win over SUNY Ulster.
His RBI single in the fourth proved to be all the runs needed to clinch the East District title. He added a two-out, two-run triple in the ninth to help clinch a series sweep.
Ferranti's postseason production, though, may not have happened if it weren't for a midseason slump.
In a 12-game stretch starting with a doubleheader on April 2nd against Herkimer and ending on April 13th against Erie CC, Ferranti managed just three RBI. He struck out on six occasions and registered exactly three extra-base hits.
"He was trying to do too much," Monroe CC head coach Dave Brust said. "He needed to learn to take his walks and be a little bit more selective which would explain his mid-season dip. Ultimately, that led to some mechanical flaws.
"Like most young hitters, they're a lot more coachable when they're struggling. Phil took the instruction and did something with it."
It didn't help that Ferranti, an NJCAA third team All-American a year ago, drew more attention from opposing pitching staffs.
"Ultimately, everyone has a scouting report on someone," Ferranti said. "It's your job to take that scouting report and defend what you do best and look at what you do best.
"I wasn't as patient early in the season. I adjusted and I felt like I could be productive even with a target on my back."
Call it a case of good timing, Ferranti found his rhythm at the plate when Monroe needed him most.
"Probably the only thing mechanical that he really had to fix was making sure that he had separation," said Brust explaining how a hitter's upper and lower body work in a swing. "Your upper torso and lower torso are creating torque because they're actually going in two different directions. Your hips are going toward the field, and your upper torso is staying neutral. You're getting that good oblique stretch which was something that he lacked because he was just swinging at everything out of the hand."
In the postseason opener against UConn-Avery Point, Ferranti managed just one hit – a two-run double in a 21-5 win. He also walked twice and scored twice. The selective approach at the plate was a welcomed sign for Brust.
"He just assumed that everything thrown up at him he was to hit it," Brust said recalling the earlier struggles. "That just led to chasing more pitches out of the zone and more stress and more pressure to do more."
A season ago, Ferranti batted .415 with 20 doubles, a triple, two homers and a team-best 63 RBI. He had 76 hits, scored 45 runs, slugged .568, and had an OPS of 1.028.
"Last year I was very good at hitting the first pitch and getting deep in counts," he noted. "This year I've gotten way more first pitch off-speed for strikes. I have had to adjust to that. I kinda backed off the plate a little bit and Coach Brust worked on shortening my swing. My leg kick isn't as high this year which I think has helped. Recognizing the pitch. Keeping my head still.
"Other than that, I'm just more selective at the plate instead of guessing at the pitch coming out of the hand. Once I figured that out, my at-bats got more productive and better as the year has gone on."
Currently, he's hitting .331 with with 55 hits and 43 RBI.
"Two weeks ago, I noticed his front heel was not down," Brust added. "He thought it was down, but it wasn't. Your hips can't fully do what they're supposed to do unless your front foot is down. That was preventing him from barreling up baseballs.
"He was a "click" behind every pitch he should be hitting. He was fouling off a ton of pitches. He took the instruction, and he was more aware of the fact that he has to get his front foot down. It turned into less pitches being fouled back, identifying pitches earlier and confidence at the plate."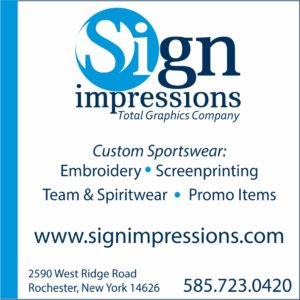 Last weekend, Ferranti connected on his 20th double of the season and 40th of his career to establish a program record. Recently, he committed to continue his academic and playing career at Mercyhurst College.
"That was probably the biggest monkey off my back from the season," Ferranti said of his decision. "I had some offers that were coming in. I just didn't feel like home. It felt like home and the program is very solid and they have a chance for me to improve my skills even more. I am very thankful."
Monroe CC opens the 2019 NJCAA Division II World Series against Northeast (NE). Originally scheduled for a 4 PM first pitch on Saturday, inclement weather has delayed the game's start until 7 PM.
Monroe is making its second straight trip to the National Championship and third in the last four years under Brust.