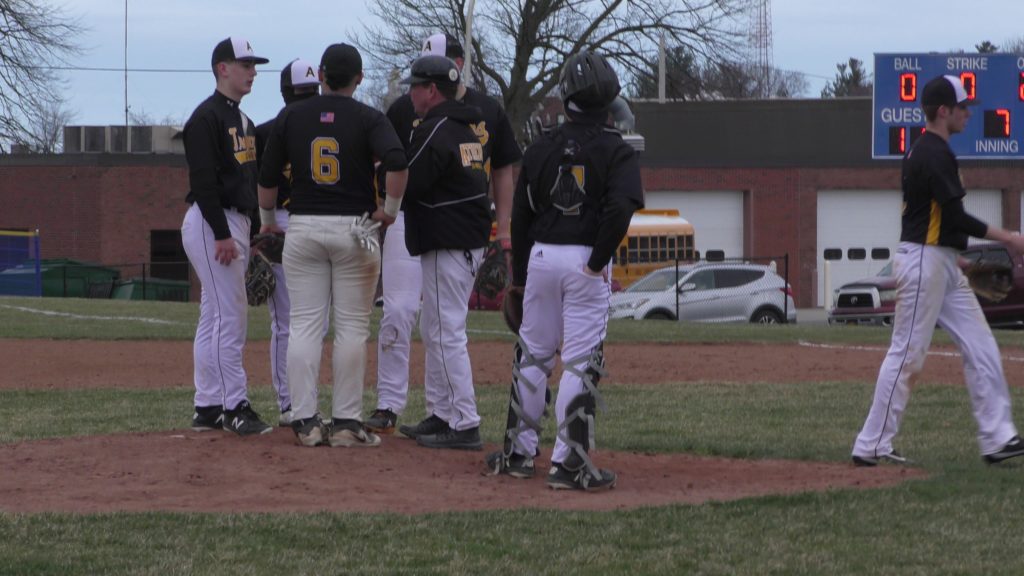 By PAUL GOTHAM
The Greece Athena Trojans walked off with their fourth win in as many outings over the past seven days to nab Team of the Week. Athena (No. 3 NYSSWA Class A) opened the week with a pair of wins over divisional rival Brighton including an 8-5 victory to clinch the Monroe County Division III title. Justin Kimble snapped a four-all tie with a single to give Athena a 5-4 win over Aquinas to cap the week. The Trojans (16-1/9-1) have won 12 straight heading into the final week of the regular season. Athena plays at Victor on Monday.
We didn't forget about….
The Hilton Cadets which won all three of their games last week including a pair over divisional rival Victor. Pittsford Sutherland has won six consecutive including four last week. The Knights started with two wins over Brockport and then downed Honeoye Falls-Lima in what could have been a preview from the upcoming Class A2 tournament. East High went 2-0 and won the City Tournament last week.The Eagles have taken seven in a row. East Rochester improved to 14-2 with a pair of triumphs. The Bombers have won eight straight and take the field Monday against Gananda, the last team to beat them. Avon, the reigning NYS Class C champs went 4-0 last week and improved to 9-7 on the season.

Highlight of the Week
When you hurl a 1-hitter and knock in the only run of the game:
Congrats Josh VanBramer! Post-game bath courtesy @FHSBaseballFY13 @baseballsectv @PickinSplinters @FCSDSports pic.twitter.com/hFoT9QyGHB

— HS Sports Beat (@HSSportsBeat) May 18, 2019