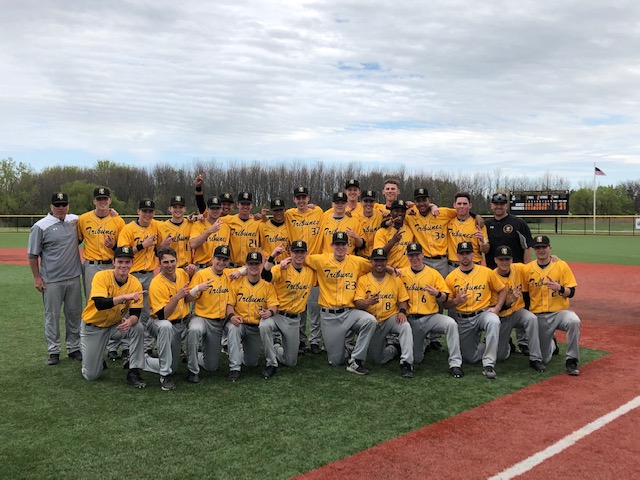 By PAUL GOTHAM
ROCHESTER, N.Y. — More than 1,300 miles separate the Monroe Community College campus from David Allen Memorial Ballpark in Enid, Oklahoma. Matt Petrossi (Fairport) made sure the Tribune nine will embark on a trip to that destination in the Sooner State next week.
Petrossi matched his season-high innings pitched as Monroe silenced Ulster County Community College, 6-0 on Saturday to claim the Division II East District Championship and clinch a spot in the 2019 NJCAA World Series.
The redshirt sophomore struck out five, walked one and scattered seven hits over seven innings.
"It feels great," the right-hander said of the program's second straight district title. "I don't even know if I can put it into words.
"We did it. It was the way to go out here on our home field, the way to go out."
With a pair of runners aboard in the second inning of what was then a scoreless game, Petrossi ended the inning getting an infield pop out. It was the first of five straight retired and seven of the next nine.
"My slider for sure was my pitch," he said. "I had the best feel for it. It was the one I could go to in any count even behind in the count. It was keeping them off-balance for sure."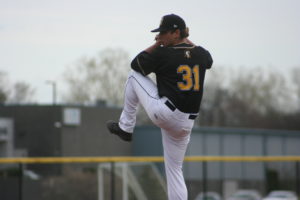 He finished with four ground ball outs on the day and six through the air. Another two outs were pop ups in the infield.
"Just trying to get ahead, stay ahead and let them put the ball in play," he added. "The defense behind me they make everything. It makes my job easier. I just wanted to attack, attack, attack."
Petrossi allowed three runs on five hits over seven innings in a 4-3 loss to Montgomery College (MD) on March 10th. He gave up two runs on five hits over seven full in a 12-2 win over Ithaca College JV earlier in the month. Saturday's outing was vintage Petrossi. A pitch-to-contact guy, he changed eye levels of batters and deftly worked both sides of the plate.
"He has certainly experienced pitching in pressure situations," Monroe head coach Dave Brust said of Petrossi who started Game I of last year's East District Championship and the opening game of the World Series one week later.  "We weren't necessarily concerned about pitch count or him tiring. Ultimately, getting them to have bad contact in early or middle counts, and just putting the ball in play and letting the defense work was the key to his success."
Ulster's AJ Gonzalez and Genesis Nunez knocked back-to-back two -out singles in the first. Petrossi got help from battery mate Evan Magill (Notre Dame Catholic/Ajax, ON) who picked off Nunez at first to end the inning.
The Senators Justin Rodriguez knocked a one-out single in the second before Mike Holohan reached on hit by pitch.
"We were originally going to go with a lot of inside fastballs," Magill explained. "Within the first two batters they were on it right away, so we knew we had to go to off speed.
"He was throwing his slider and they couldn't get on it. With them being free swingers, the slider first pitch is an easy strike."
One day after pounding out 21 hits in a 20-11 win in the series opener, the Monroe offense found its rhythm in the fourth inning.
Trey Brown (Aquinas) reached on an error to lead the fourth and moved to third on a Magill single. Phil Ferranti (Webster Schroeder) broke the scoreless tie with a single.
The Tribs added to the lead in the seventh. TJ Lucey (Fairport) worked a base on balls to start the frame and moved to second on a Cas Sobaszek (Rush-Henrietta) sacrifice bunt. After a wild pitch, Sam Loew (Binghamton) beat out an infield single, and Lucey came home on the play.
Ferranti highlighted a four-run ninth when he plated Loew and Brown with a triple.
"I saw a fastball first pitch and I just said if he throws it again, I'm going to drive it," he commented. "I got it and just took a swing on it and let it do the work."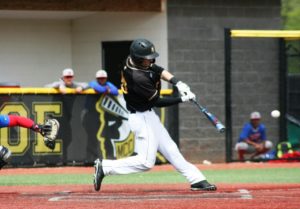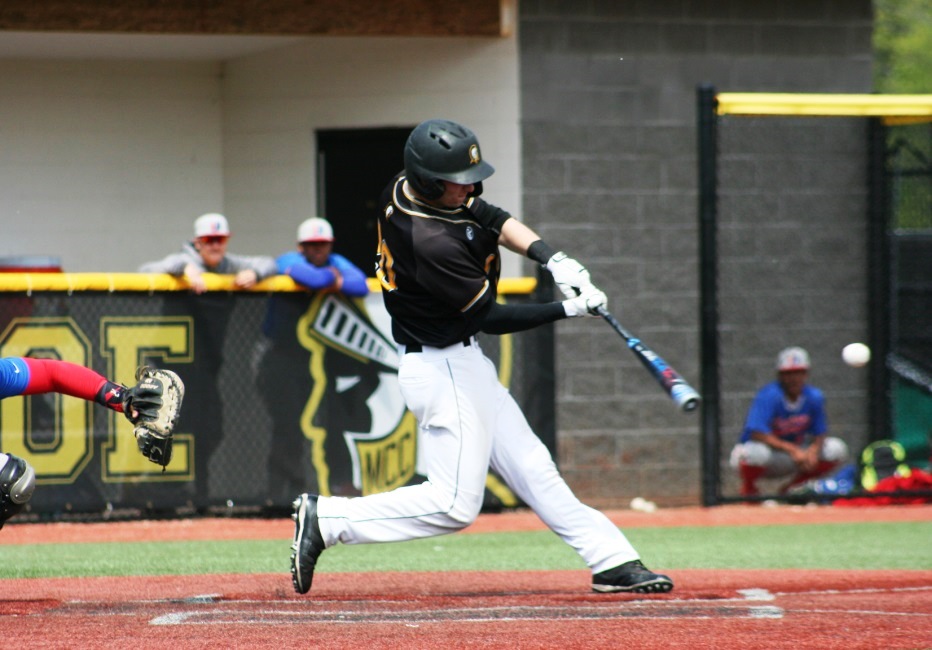 The Tribune first baseman finished 3-for-5 on the afternoon producing two-thirds of the Monroe offense with three RBI and a run scored.
"His numbers support he's a consistent RBI guy," Brust noted. "I'm sure that defenses and pitching coaches know who he is, and they throw to him a certain way. He's got to deal with that. He's made some adjustments. He's found ways to be a better RBI guy, by pounding right center. Hats off to Phil for being coachable."
The district title was the 10th all-time in Monroe history and third in last four years under Brust.
"It's a testament to these guys," Brust stated. "They're coachable. They wanted to be better. They wanted to win. They wanted to go back to Oklahoma. They listened to Browny (assistant coach Cory Brownsten). They listened to the instruction. Ultimately, that's all you can do. You just hope it turns into wins.
"More importantly, their growth as players. That's what matters. The wins and losses take care of themselves."
Liam Devine (John F. Ross CVI/Guelph, ON) worked two scoreless innings to pick up the save. The left-hander fanned four.
One day after establishing a program record with his 118th run scored, Sobaszek tied the Monroe career mark for stolen bases with his 61st and 62nd.


Brown scored twice in the game. Ethan Pasco (Saint Paul Catholic/Niagara Falls, ON) went 2-for-5 with an RBI.
Monroe threw out a runner at the plate in the fourth and another was erased on the base paths in the sixth.
The 2019 NJCAA Division II World Series will take place May 25 – June 1 with times, dates and opponents to be announced.
"That was our end goal," Ferranti said when referring to the World Series. "We accomplished that. It's tough to get back. This team did a lot, worked hard every single day."