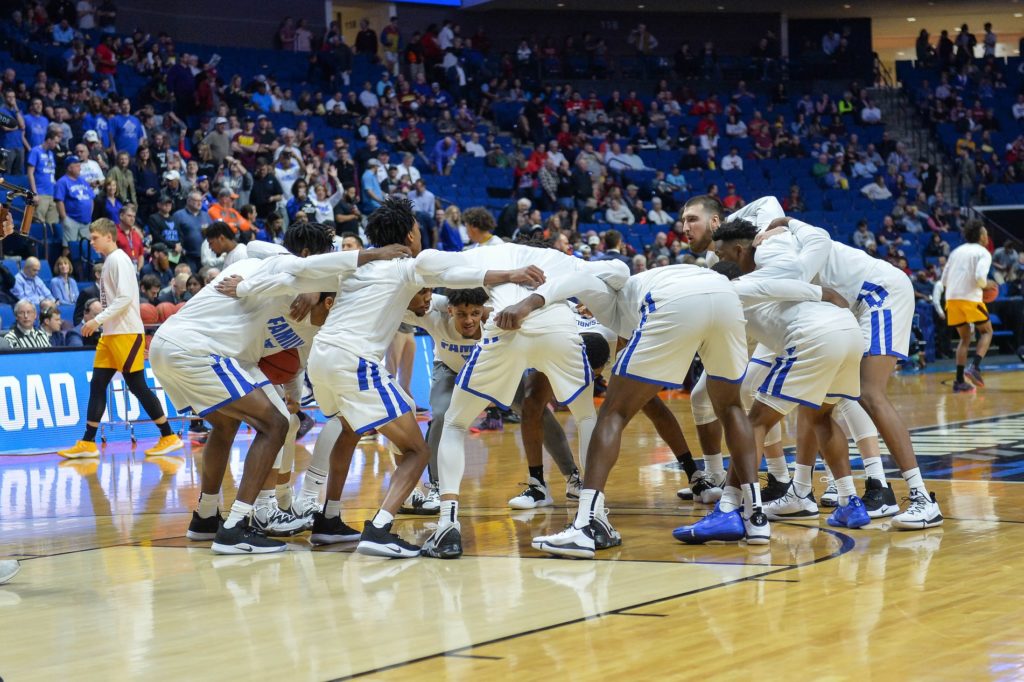 By MICHAEL BUNDT
One of the top JUCO players in the country will soon be calling Buffalo home.
David Nickelberry, a 6-foot-7 wing out of Trinity Valley (No. 31 on JUCO top 100) announced on social media on Sunday that he'll be continuing his college basketball career at UB.
He becomes the first player to commit to the Bulls since Jim Whitesell took over as head coach in early April.
Buffalo saw all four of their previous commits leave the program following Nate Oats departure for Alabama, making Nickelberry the first member of their 2019 class.
He's coming off a productive season in which he averaged 15 points, 7.1 rebounds, 2.7 assists, shooting 53.4 percent from the field.
Nickelberry was an impact player in high school, listed as a three star recruit, ranking 157th on the 247 sports Top 247 list and 215th in their composite rankings, receiving offers from schools in the SEC, ACC, PAC 12 and Big 12.
He spent his freshman year coming off the bench at Memphis under Tubby Smith, averaging 2.8 points and 1.7 rebounds, transferring once the school parted ways with their veteran head coach.
Nickelberry is a versatile wing and figures to make an immediate impact in the Bulls rotation.
He said committing to Buffalo was an easy decision.
"I'm excited to be joining this team that has nothing but weapons at every position," said Nickelberry, "The whole team is a bunch of unselfish guys that love winning and I can promise you I am the same way."