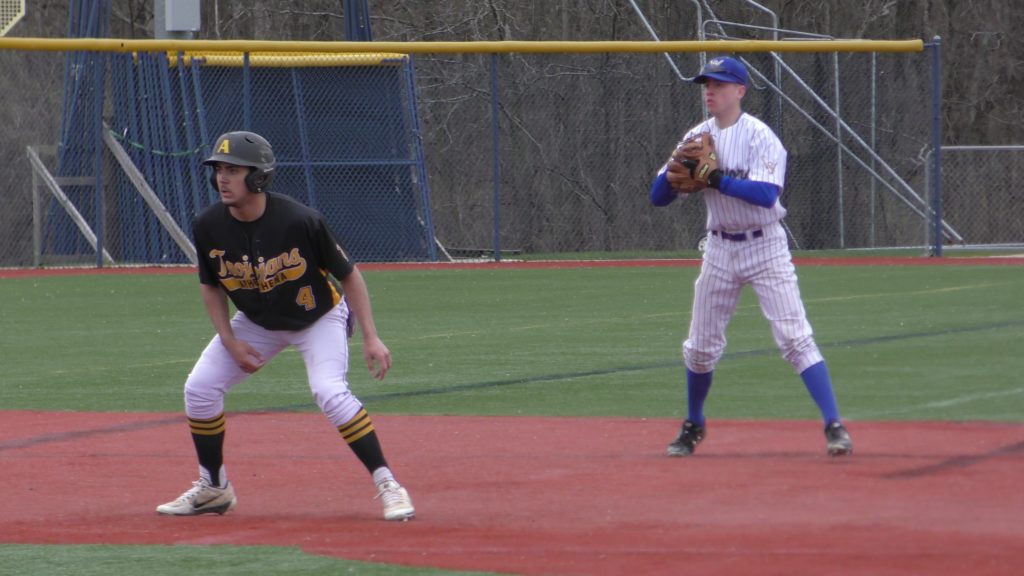 By PAUL GOTHAM
WEBSTER, N.Y. — Jason Bunting entered the 2019 season with questions about his pitching rotation.
Early returns have Ryan Dineen grabbing a spot near the top of the Greece Athena staff.
Dineen allowed two runs on seven hits over six innings Tuesday at Basket Road Field and improved to 2-0 on the season as Athena downed Webster Schroder, 5-4.
"Ryan is starting to learn you don't have to strike everybody out," Bunting said of the junior right-hander. "He throws a heavy ball and keeps it down."
After surrendering three singles in the first inning to load the bases, Dineen settled in and retired six of the next seven batters he faced and did not allow a runner past second until one out in the sixth.
"I really didn't know who our number one or number two was going to be," Bunting said of his pitching rotation. "I thought we had a lot of decent pitchers that could vie for that spot. Ryan has kind of emerged especially today with six solid innings."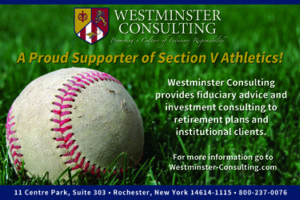 Dineen struck out three, walked none and threw 74 pitches.
"Just trying to hit my spots," he said. "I was working low. I knew that was working for me, so I just tried to keep it there.
"I usually started them out with a slider. Then came back with a fastball."
Last week, Dineen allowed an unearned run over four innings in an 11-3 win over Brockport. On Tuesday, he induced eight ground ball outs including a double play to escape the first inning and another double play on a line drive in the fourth inning.
"We had some nice defense behind him, but he had a lot of ground balls which is going to make you very successful in high school," Bunting said. "We have a decent infield, and those guys make a lot of plays."
Jake Cerone gave Athena and early lead with a two-out double in the third. Tyler Curtis and Jorge Oropeza scored on the play for a 2-0 lead.
One inning later, Curtis, who went 2-for-4 on the night, plated two more with a triple.
"Curtis hit the ball hard four times today," Bunting noted. "He has two hits to show for it, but he hit the ball on the screws all four times. He had a big two-rbi hit."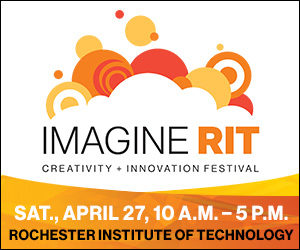 Casey Saucke made it a 5-0 game with a sacrifice fly.
"He had three straight breaking balls in the third inning and didn't look great in an at-bat," Bunting said of the sophomore who finished 1-for-3 on the day. "Then he came right back and had a big productive at bat for us. It ended up being the winning run."
Brandon Smith came out of the bullpen with two on and a run in and retired the only three batters he faced to pick up the save.


Webster Schroeder's Robby Merkov drove in a run and later scored in the sixth.
Jack VonAhnen tripled to lead the seventh and scored on Jack Willard single through the left side of the infield. Ben Conrow walked and later scored on an RBI ground out. Alex Vogt went 2-for-4 with an RBI and a run scored.
Liam Bell pitched 1.2 shutout innings of relief. Alex Vogt hurled two more scoreless frames.