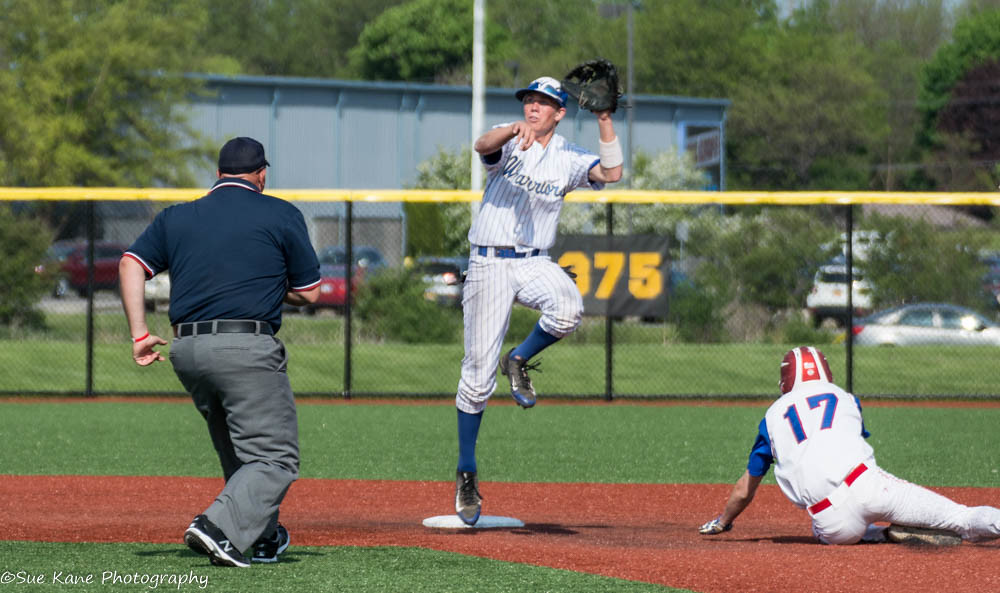 By PAUL GOTHAM
Seeing is believing.
Justin Graham woke this morning to a text from teammate Thomas Pasquale congratulating him for coming in No. 1 on the ESPN Top 10 plays from Saturday.
The former Webster Schroeder Warrior needed proof.
"I just woke up and my buddy had texted me and told me," Graham said by phone Sunday. "I didn't believe him at first until he sent me the link. It was pretty cool to see. I couldn't believe it."
NUMBER 1️⃣

Justin Graham @jgraham1721 and @SjfcBaseball with the TOP PLAY on this morning's #SCTop10❗@Empire8 #d3baseball#LetsGoFisher pic.twitter.com/h4xJ6HmrF5

— SJFC Cardinals (@FisherAthletics) April 14, 2019

In the third inning of game two of St. John Fisher's doubleheader at Ithaca College, Graham, on a full sprint, left his feet and made a diving catch in foul territory just inside the fence.
Just another day at the office, right Justin Graham? #SCTop10 pic.twitter.com/WAKkF6jDyD

— SJFC Cardinals (@FisherAthletics) April 13, 2019
"It was up in the air forever," the Fisher shortstop said of the play. "I was lucky enough to be able to make a play on that."
Graham called off Pasquale, the Cardinals third baseman, on the play.
"We were actually joking about it after saying he should have taken it."
Familiarity played a role in the highlight. The ball came off the bat of Ithaca centerfielder Matt Carey (Webster Thomas).
VIEW MORE SUE KANE PHOTOS HERE.
"We played travel ball together growing up," Graham said of his former Rochester Rage teammate. "He is one of my buddies."
Graham's play came one week after former Schroeder teammate Shane Marshall (currently playing at SUNY Binghamton) took away a home run in center field in a game against Niagara University.
"I saw that," Graham said. "That was an unbelievable play by him. That was crazy.I was trying to give him a run for his money."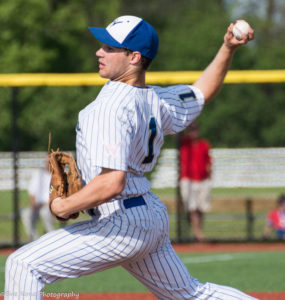 Graham and Marshall starred on the 2016 Webster Schroeder squad which won the Section V Class AA title and advanced to the NYSPHSAA finals. They eventually lost to a Shenendehowa (II) team which included MLB first round draft pick Ian Anderson. Ben Anderson, Ian's twin, is a teammate of Marshall at Binghamton.
Batting in the leadoff spot, Graham has started in all 27 games this season for St. John Fisher. He is hitting .330 and leads the Cardinals with seven stolen bases. Graham appeared in all 37 games as a freshman with 35 starts. He finished second on the team in batting average (.361) and third in runs scored (35) and hits (52).  Fisher hosts SUNY Canton next weekend with a game on Friday (4 PM) and a double header Saturday starting at noon.