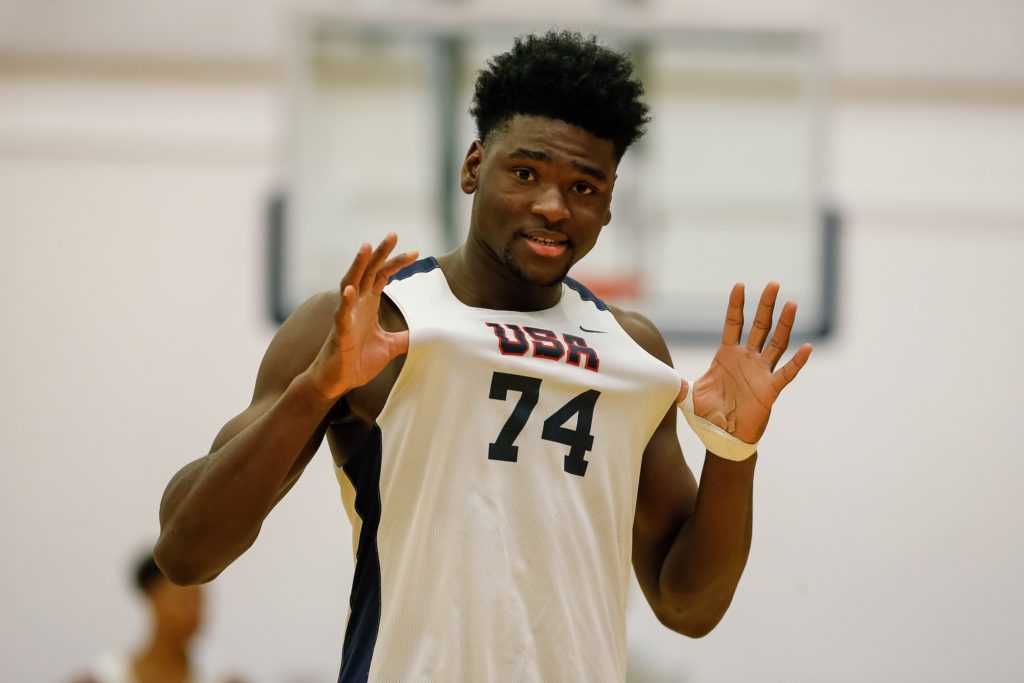 By PAUL GOTHAM
Committed to play at the University of Washington, Isaiah Stewart is a five-star recruit in the 2019 class. He garnered a spot on the 2019 McDonald's All American roster and played last weekend in the GEICO Nationals with runner-up La Lumiere.
Just don't wait for the 6-foot-9 forward to rest on those accomplishments.
"His energy and his passion for the game and his teammates is unmatched," said USA Junior National Team head coach Scott Fitch Thursday by phone from Portland, Oregon where Stewart and Team USA are preparing for the 2019 Nike Hoop Summit. "It's really hard to find kids that can impact a practice and a game that way at this level, but he does."
Fitch will lead Stewart and the USA Junior National Team on to the court Friday night for a 10 PM (EST) tip off.
"The feel on this team and the buy-in from them has been on fantastic," Fitch said.
Stewart is part of a 12-player roster which will take the court in the 22nd annual event. The former McQuaid Jesuit star brings with him a game that continues to evolve especially on the offensive end.
"He's really good 15 feet and in," Fitch said of Stewart's shot.  "But he's making threes more consistently right now."
FITCH AND STEWART TO LEAD USA JUNIOR NATIONAL TEAM IN 2019 NIKE HOOP SUMMIT
This is something that hasn't come easily to Stewart.
"His shot used to be something that was a huge weakness in his game. Not only is it not a weakness, but it's starting to become a strength. He used to have a hitch in his shot, and he smoothed it out. He used to bring the ball up real bad on the left side of his body. We switched that."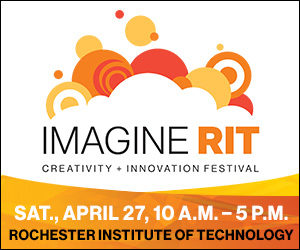 To Fitch, the 17th-year Fairport head coach, Stewart's dedication to improving his shot demonstrates his commitment to the game.
"He's the type of kid that you show him something and then he goes back and works on it so hard to where the next time I meet with him, he's ready to move forward because he's already got it down; that's rare. When he comes home, he'll reach out to me. If we have a chance, we'll get together and we'll work out or there's been times when he's videoed his shot and sent it to me from La Lumiere. If I see something, I'll kind of let him know what I'm seeing.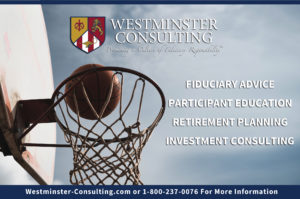 "It's been a work in progress. You can tell that he has a drive that he wants to be great. I show him something, and he goes back and shoots thousands of shots on it in a week. You don't see it that often."
Nine former No. 1 overall picks in the NBA Draft have played in the Nike Hoop Summit in past years with league MVPs Kevin Durant, Kevin Garnett, Dirk Nowitzki and Derrick Rose being a part of past events.
Stewart will team up with Jeremiah Robinson-Earl (Villanova) this weekend. The two faced each other last weekend when La Lumiere played IMG Academy in the national championship. Robinson-Earl scored 18 points and earned tournament MVP. Stewart scored 14 points and grabbed seven rebounds. (Former Irondequoit start Gerald Drumgoole hit a pair of threes in the game).
This is not an all-star game, gentlemen. We are here to win.

It's USA versus the World Select Team in the 22nd annual @nikehoopsummit tomorrow at 10 PM EST on ESPN2.

🎟️ https://t.co/0JjK5gC4Qr pic.twitter.com/ms9qS2oV7I

— USA Basketball (@usabasketball) April 11, 2019

Other Team USA Junior National members include Memphis commit James Wiseman (No. 1 ESPN Class of 2019) as well as Cole Anthony (No. 2 ESPN Class of 2019), Wendell Moore, Jr. (Duke), Tyrese Maxey (Kentucky), Justin Moore (Villanova) and Isaac Okoro (Auburn).
Robinson-Earl's IMG teammate, Josh Green (Arizona), will suit up with the World Team.
"There were a bunch of them playing against each other last week," Fitch noted. "A lot of weird dynamics in this game especially because a lot of the kids on the World Team are now playing in the United States. I'm looking forward to it."
Team USA is 5-5 in the last 10 games of this event.
ESPN2 will carry the game live.