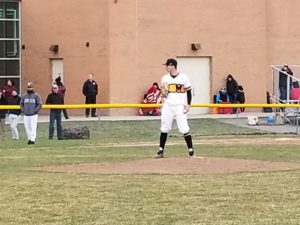 By JOHN LIKANJE
ROCHESTER, N.Y. – McQuaid exploded for 15 runs in a 15-2 home-opening victory over Aquinas, Tuesday afternoon, at McQuaid Jesuit High School.
McQuaid sent nine batters to the plate and scored six runs on four hits and one walk in the bottom of the second inning.
The Jesuit Knights had two of their first three batters reach base on a single and an error. With runners on second and third, senior Patrick Xander lined a single up the middle to drive in Zach Lee and Ryan O'Mara for a 2-0 lead.
Patrick Xander 2-run single. @McQuaidBaseball leads @AQIrishBaseball 2-0. @PickinSplinters @baseballsectv @DerekAnnechino pic.twitter.com/Soa4xVWPzo

— John Mitchell Likanje Junior (@jml5798) April 9, 2019
After Hunter Walsh drew a walk, the Knights cashed in three consecutive RBI hits from the senior trio of Noah Campanelli, Drew Bailey and Tyler Griggs. Campanelli laced a double to left field to score Xander. Bailey smacked a two-run single to bring in Campanelli and Walsh. Bailey stole second and crossed home plate on Griggs' base knock to right field for a commanding 6-0 advantage.
"We talked about when being in RBI situations, to be aggressive in the count early," Fuller explained. "The guys, the last couple of games, have definitely bought into that. Even guys coming off the bench, when they have their situation, RBIs, same thing, they're being aggressive in the count, and just doing a really good job cashing in when the opportunity arises."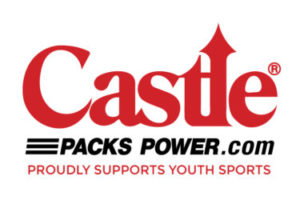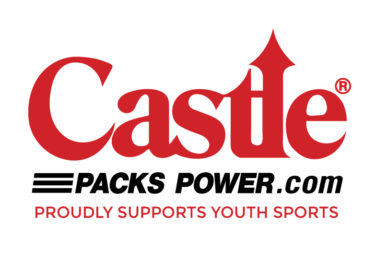 The Knights (4-0) added five more runs in the fourth inning on six hits and a walk and sent 10 men to the dish to blow the game open.
"These games are never easy," Fuller said. "Yesterday, we were in Niagara, got back late, 10 PM. They got to wake up, go to school. But a mature, winning ball club shows up the next day, no matter what, and gets the job done. I have to tip my hat to our guys to show up, no matter the situation, and getting their individual job done."
Campanelli led the offense, hitting a pair of doubles and driving in three runs.
Bailey, Christian Blatter, Griggs, Aiden Stewart and Xander all had a pair of RBI. Charlie Merkley and Keeler Thomas both drove in a run as well.
"Charlie Merkley, our first baseman, has kind of been our catalyst out of the six hole and Zach Lee out of the seven hole," Fuller said. "They've been doing a great job, hit after hit. They've been leading our offense and setting the table for everybody else in that middle of the order and everybody has been, for the most part, following suit."
On the mound, Will Taylor pitched a no-hitter over five innings on 57 pitches. The freshman left-hander allowed two walks, struck out five batters and retired 10 of the last 11 hitters he faced.
Will Taylor strikes out batter with runners on 1st and 2nd to end top of the 3rd inning. @McQuaidBaseball leads @AQIrishBaseball 6-0. @PickinSplinters @DerekAnnechino pic.twitter.com/2rwkg3yVmk

— John Mitchell Likanje Junior (@jml5798) April 9, 2019
Taylor picked up seven fly outs, a pair of pop-ups and a ground out as well.
"Will just does a tremendous job of pounding the strike zone," Fuller said about Taylor. "We preach pitching to contact and that's why he's so successful. That's what he does. He throws in the eighties. He's a freshman, so he throws a little softer than he will be in the future. He gets a lot of guys out on his front foot. Got a good breaking ball."
Will Taylor gives up a walk, but gets batter to fly out to left field to end the top of the 1st inning. Still scoreless. @PickinSplinters @McQuaidBaseball @AQIrishBaseball pic.twitter.com/OfFE9AUQVX

— John Mitchell Likanje Junior (@jml5798) April 9, 2019
Campanelli and Griggs have both hit safely in all four of McQuaid's games. Bailey and Campanelli both have an RBI in three consecutive games. The Knights had eight players with an RBI in Tuesday's game, including six with two or more runs batted in. Fuller's squad has scored double-digit runs in three of their four games this season, including back-to-back 14-run outbursts. In the games in which the Knights have scored double-digits, they have collected a combined 32 hits.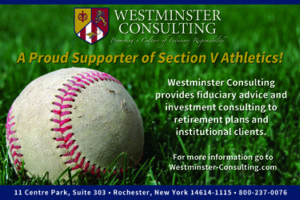 "Just one through nine really having good at-bats," Fuller explained on his squad's early offensive surge. "When we're clicking one through nine, we're obviously a pretty dangerous offense."
For Aquinas (1-3), junior captain Jack Scanlon broke up McQuaid's no-hit and shutout bids with a two-out, two-run single in the top of the seventh inning.
McQuaid will fly south to Vero Beach on Thursday for a doubleheader on Friday. At 3:30 PM, the Knights will play at Mainland High School. At 7 PM, Fuller's squad matches up with New Smyrna Beach High School.