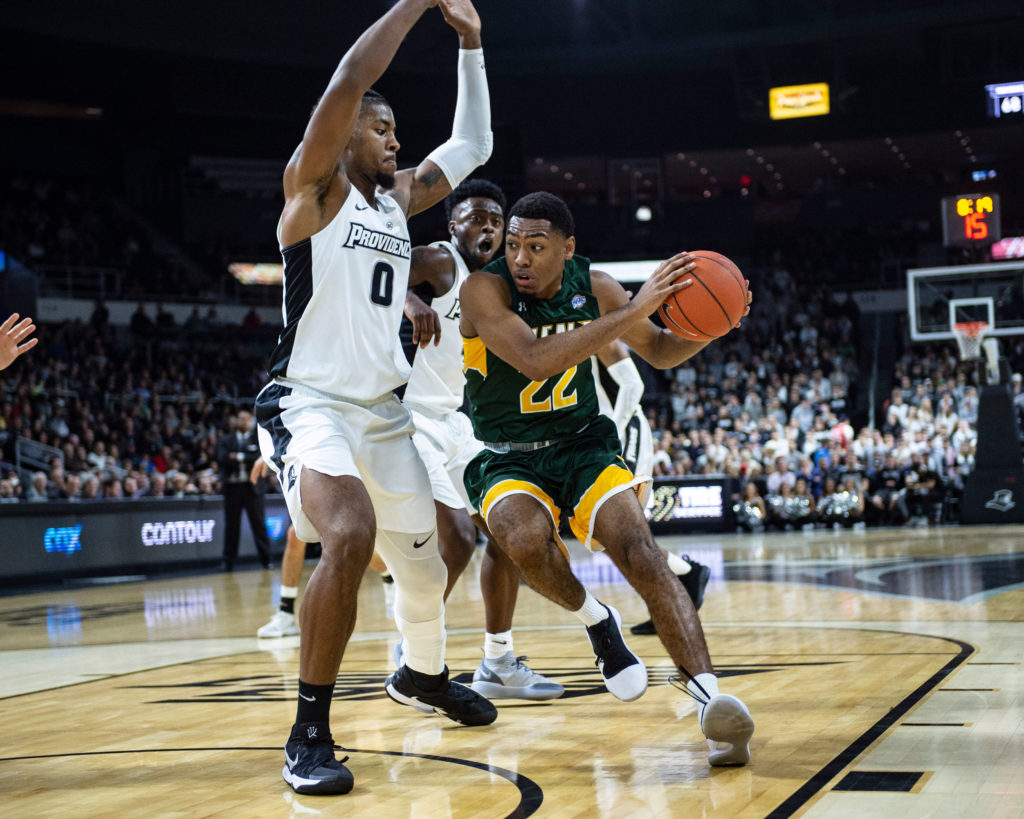 Opening night results from Division I basketball
LA SALLE 67
TEMPLE 75
Quinton Rose (Bishop Kearney) connected on 4-of-8 from the floor and finished with a team-high 15 points to lead Temple in  a Philadelphia Big 5 matchup. Rose hit one of two from behind the three-point arc and added 6-of-8 from the free throw line. READ MORE.
ST. FRANCIS (PA) 67
BUFFALO 82
Jeenathan Williams (UPrep) scored seven points in his collegiate debut, and Dontay Caruthers (East High) added eight points to go with five assists as UB won its fifth straight season opener. Williams hit 3-of-4 from the free throw line, grabbed five rebounds and blocked a pair of shots in 15 minutes of playing time. Caruthers scored all eight of his points from the free throw going a perfect 8-of-8. He collected three steals and three boards in 17 minutes off the bench. READ MORE.
SIENA 67
PROVIDENCE 77
Jalen Pickett (Aquinas) handed out nine assists while committing just two turnovers in getting the start at point guard in his first game for Siena. Pickett added seven points and a rebound to the effort. Emmitt Holt (Webster Schroeder) saw six minutes of action for Providence after sitting out all of last year with an abdominal injury. READ MORE.
TOWSON 42
NO. 5 VIRGINIA 73
Brian Fobbs (Bishop Kearney) snared six caroms in his opening act at the Division I level. The transfer from Genesee Community College connected one time behind the 3-point arc and finished with nine points for Towson. READ MORE.
McGEE hits a LONG THREE to put UNM up 22-21! #GoLobos pic.twitter.com/kPSfqqFmFT

— Lobo Basketball (@UNMLoboMBB) November 7, 2018
NEW MEXICO 87
CAL STATE UNIVERSITY-NORTHRIDGE 84
Keith McGee (Greece Arcadia) came off the bench and hit 3-of-4 from the floor including his only long distance dial-up of the night to finish with seven points. McGee added two rebounds and a steal in 19 minutes on the hardwood. READ MORE.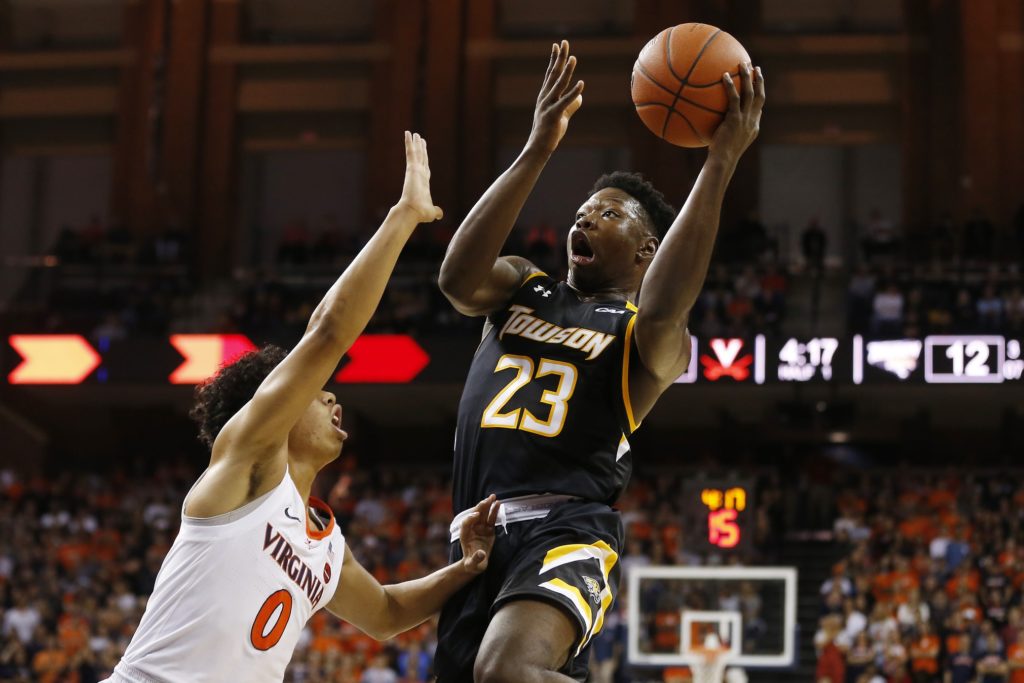 WESTERN KENTUCKY 55
NO. 25 WASHINGTON 73
Nahziah Carter (Bishop Kearney) scored four points and grabbed one rebound in 11 minutes off the bench. READ MORE.
Look at Nahziah Carter @_ClutchCarter down there at the bottom of the screen. You could see that oop coming from a mile away. Plus, he followed up that dunk with a layup in a crowd the very next time down the floor. pic.twitter.com/AJXYeYxdAl

— Matt Trabold (@TrabsMatt) November 7, 2018
BUCKNELL 70
MONMOUTH 32
Rosa Graham (Bishop Kearney) scored six points, and freshman Allure Simmons (Bishop Kearney) hit her first collegiate bucket in a losing effort. READ MORE.
ST. BONAVENTURE 76
NIAGARA 48
Kharysma Bryant (Bishop Kearney) scored eight points on 4-of-7 shooting and snared five five caroms for Niagara. READ MORE.
Other:
EASTERN WASHINGTON 34
NO. 16 SYRACUSE 66
It was that sort of night for the Orange. They got what they wanted. Throwing the ball into the defensive-minded Paschal Chukwu in the post resulted in an Eagles' defender on the ground and an easy finish for the 7-foot-2 center. READ MORE.