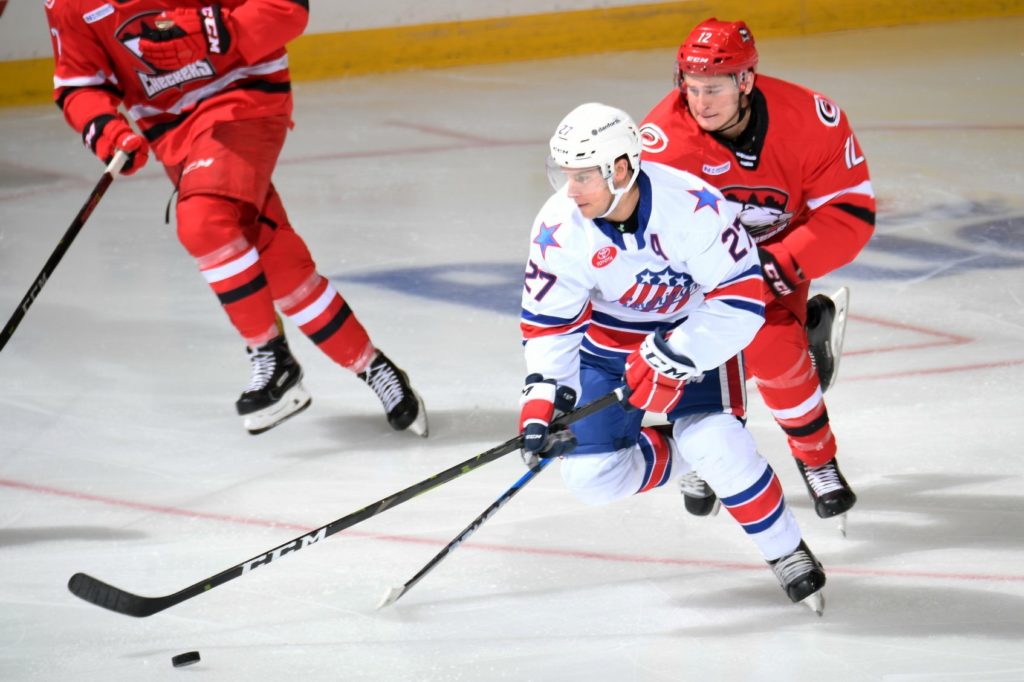 By KEVIN OKLOBZIJA
Impressions from another loss by the Rochester Americans.
Two games, two losses, both to the Charlotte Checkers. A 6-2 embarrassment on Friday followed by a 4-2 marginally competitive setback on Saturday night.
An 0-2 start is the opposite of last year
That doesn't mean things are really all that different, believe it or not.
"Last year we won our first two and the lost our next three," Amerks coach Chris Taylor said. "We should have been 1-4 but Linus (Ullmark, the goalie) stole one in Syracuse for us.
"It;s going to take some time and we know that."
The losses were to what appears to be a very good team
The Checkers went 46-21-1-3 last season and have key players back, including the goalie who won 31 games, Ohio native Alex Nedelijkovic, and the dynamite trio of Janne Kuokkanen, Nicolas Roy and Andrew Poturalski. They combined to produce six goals and seven assists in the weekend set in downtown Rochester.
"They move the puck well," defenseman Zack Redmond said of Charlotte. "They made little plays. They looked pretty much in in-season form to me."
The Checkers power play went 4-for-7 while their penalty killers were successful on six of seven attempts, including 63 seconds of five-on-three Amerks power play on Saturday.
"They move it once or twice and then get a shot," Taylor said of the Charlotte power play. "We hold onto it, try to make a play and then by then everybody knows where the puck is going."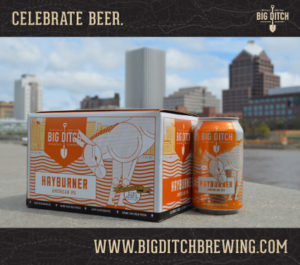 Familiarity is still an issue for the Amerks
Six of the 12 forwards in the lineup on Saturday weren't here last year, nor were four of the six defensemen. There are growing pains.
It's evident on the power play, where Victor Olofsson and Redmond have played catch up top but seem to be expecting the other to shoot the one-timer, and also with the forwards down low who either aren't moving perhaps when or where the puck-carrier expects.
"It sucks to go through this right away — you like to start off hot," Redmond said, "but every game is a learning experience. It's two games; you don't want to get too down."
The Amerks couldn't reverse Charlotte's momentum
Saturday's game was decided in a 4-minute and 49-second stretch of the second period. Redmond lost an Olofsson pass in his skates during the two-man advantage and Roy stole it and raced away to score on a breakaway t 5:06, snapping a perfect shot in off the cross bar.
Then he scored again at 9:55, roofing the rebound on a power play with Jack Dougherty in the penalty box for roughing.
Whether his actions were really deserving of a penalty could be debated — the four far-from-vicious shoves and/or pawing jabs after the whistle — but Taylor chose to chastise the lack of discipline.
"We have to control our emotions," he said. "We need to be grittier between the whistles. He did it three or four times; they're going to call that."
The five-minute stretch turned a 2-2 tie into a 4-2 Checkers lead.
"That's sports in general," Redmond said of momentum swings. "It's on us to kind respond quick and we didn't."
A strong third period, but …
Taylor liked the third period when the Amerks outshot the Checkers 20-6.
"The third period is how we can play hockey," he said.
Said winger Wayne Simpson, who scored his first goal as an Amerk nine seconds into the second period. "We showed little glimpses of what we're capable of doing when we're playing well."
Of course, the Checkers led 4-2 entering the third period. They didn't any more goals, and while the Amerks had 20 shots, they didn't score.
The Amerks can like the territorial domination, but in reality, those swings happen all the time when a team has a comfortable lead and knows how to protect it.
Immediate lineup changes
Wingers Justin Bailey and Tyler Randell and defenseman Taylor Fedun were taken out of the lineup after playing Friday.
Tough-guy winger Yannick Veilleux, former RIT center Myles Powell and Dougherty on defense took their places.
Why? Performance, or a lack thereof, on Friday.
"I didn't like things from the other night," Taylor said. "We've got depth and we're going to use it.
"We have to make sure everybody's accountable."
That may be the most important lesson from the weekend.