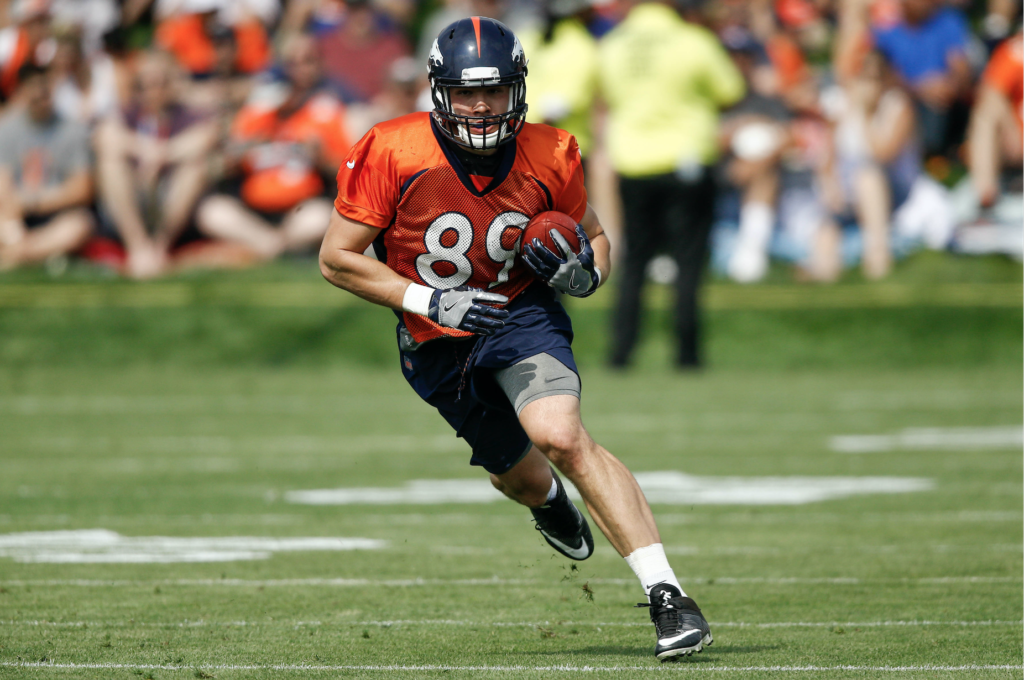 Profootballtalk.nbcsports.com reported earlier this weekend that the Denver Broncos activated former McQuaid Jesuit Knight Brian Parker from the practice squad.
Parker will be in the lineup against his former team when the Broncos host the Kansas City Chiefs on Monday Night Football.
A 2010 McQuaid graduate, Parker made 35 receptions for 400 yards and four touchdowns during his senior season with the Knights.
He went on to play at the University of Albany where he was named to the 2014 CFPA Tight End Award Watch List. Parker made 39 receptions during his senior year with the Danes and scored five touchdowns.
The Rush-Henrietta native signed a free agent deal with the San Diego Chargers out of college.
In nine games with the Chiefs in 2015, he made one reception for six yards.
The Broncos placed TE Jake Butt on injured reserve with an ACL injury. Parker is not expected to see any time from scrimmage.